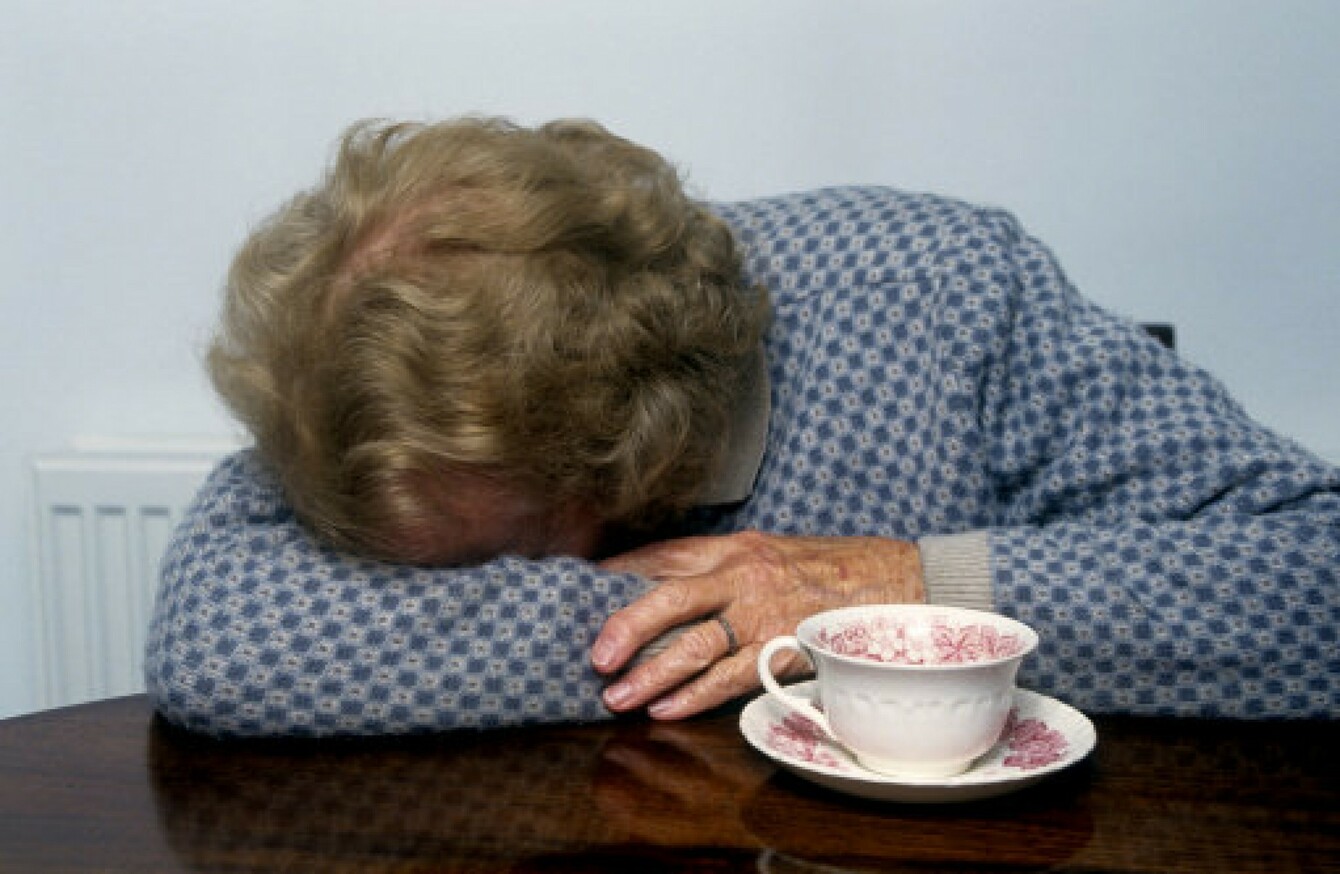 File photo.
Image: Press Association Images
File photo.
Image: Press Association Images
AN ELDERLY PATIENT at a care home was allegedly discovered lying on the floor of their bedroom covered in urine and faeces, according to information received by Hiqa.
A complaint received by the Health and Quality Information Authority pointed to a lack of proper care at an elderly care home.
It states that a patient was "discovered… lying on the bedroom floor covered in urine and faeces".
The complaint also outlines how there was no "apparent protocol or system for the prevention of falls". The complainant also states that "food at the care facility is badly prepared and cooked".
The information is contained in documents about various nursing homes around the country released to TheJournal.ie under the Freedom of Information Act.
None of the nursing homes are named, however. All the information provided by Hiqa is heavily redacted to protect the identities of all concerned parties.
Dates are also excluded from the records in this case. The period covered by the records is 20 July and 1 November of this year.
In total, 111 complaints were received by Hiqa in relation to nursing homes during this period.
The information can come from family members of residents, residents themselves, staff members at nursing homes or anyone else who has an issue to raise.
Hiqa is the health watchdog and is responsible for overseeing the standards in all nursing homes around the country.
Complaints
Although heavily redacted in all cases, the records highlight some serious issues at care homes across the country.
In another instance, a complainant states that they were shocked at the conditions of a nursing home and a patient there.
A room a patient was staying in was described as "like a prison cell" and that the patient was "pale, dishevelled and confused".
The record also states:
The [redacted] lost weight and there was a very strong smell of urine in the room.
Another complaint details how a patient's "incontinence wear is not changed regularly" and there were "no systems in place to prevent the spread of infection".
There are also a number of complaints that outline allegations of abuse against members of staff, including physical abuse.
At least three separate complaints detail claims of alleged abuse against elderly patients.
There was also a complaint that an elderly patient was left "sitting on the toilet seat" for a number of hours.
While these are at the extreme end of the information received by Hiqa, the bulk of the complaints are made of issues like improperly trained staff, staff shortages, cleanliness of the nursing homes and other similar concerns.
In a previous statement to TheJournal.ie in relation to a similar set of records, Hiqa stated that it did not have a remit to investigate individual complaints received.
"The aim of the Health Information and Quality Authority is to advance high-quality and safe care for people accessing health and social care services in Ireland," a spokesperson for the organisation said.
Hiqa does not have a remit to investigate individual complaints, however all unsolicited information received is used to inform the Authority's monitoring of each residential centre.
Where Hiqa has concerns related to the safety of residents and the quality of care that they are receiving, providers are required to take immediate action to address this.
Hiqa inspectors follow up with providers to ensure that the actions are being implemented and are resulting in improvements for residents.