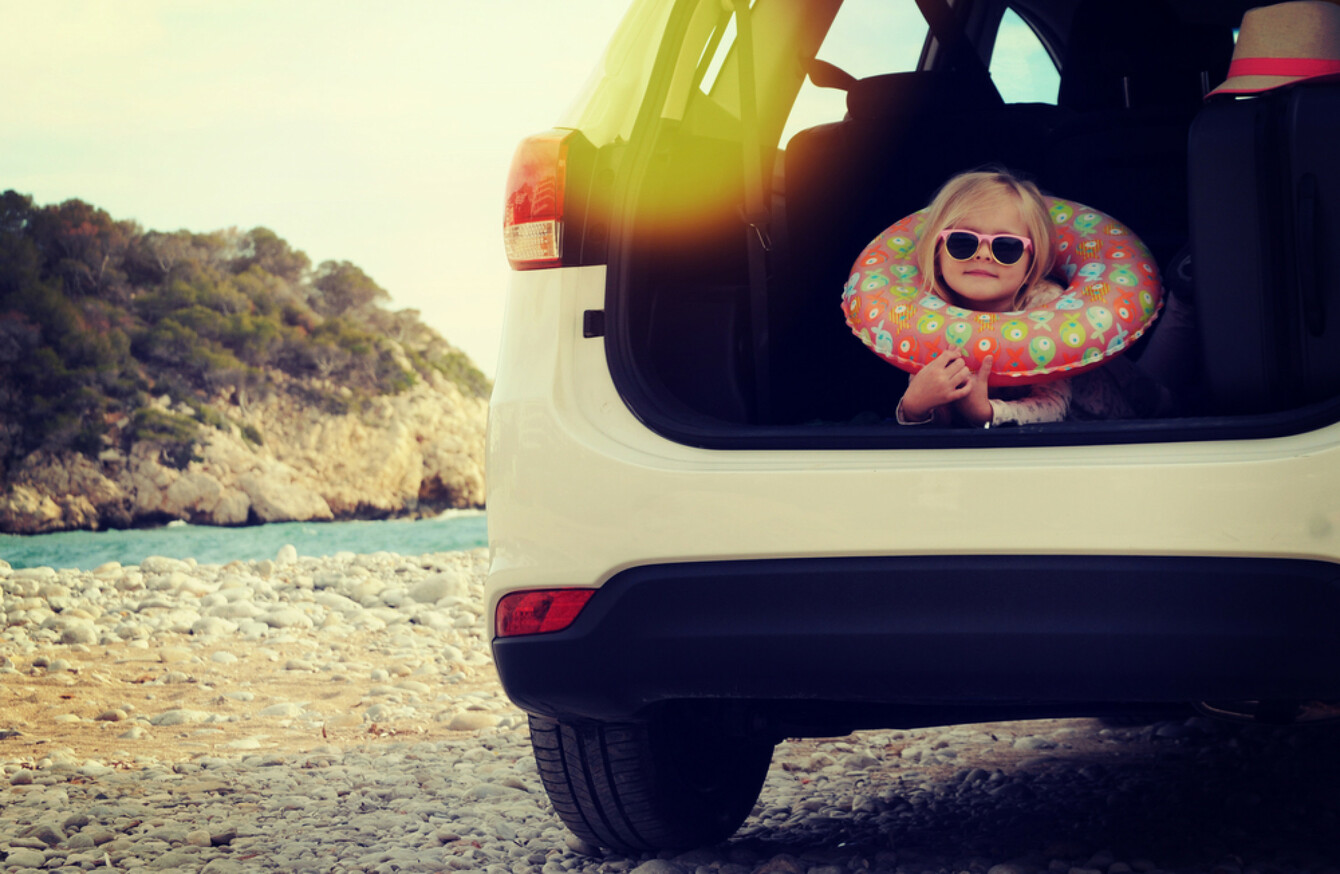 Image: Shutterstock/Guschenkova
Image: Shutterstock/Guschenkova
I'M NOT A FREE-RANGE parent.
It is difficult for me to go with the flow and relax while the children are frolicking and enjoying the world with youthful optimism. I find seemingly innocuous places like playgrounds very difficult, hopping from foot to foot, ready to catch my boys as they reach skywards on the climbing frame.
If you think I'm bad, my husband is a million times worse, foreseeing massive, gory accidents at every curb, and roaring out the door of our (extremely rural) house each time the children drive their go karts even ten metres near the entrance.
Why am I telling you this? Well, our combined anxiety levels means it has taken us almost seven years of parenting to build ourselves up to the ultimate feat of family adventures: a foreign summer holiday.
In five weeks time, the four of us will get on a plane and go to Portugal for a week of sun, and sand and memory making. Excitement levels are at critical mass, but it's been a long road to get here. Turns out, planning a holiday abroad is not quite the same as preparing for a B&B getaway in Clare.
Here are just a few of the learnings I've had so far…
1. The promise of holidays is a great way to get kids to help out at home
I had to explain to my youngest son the other day that packing this far in advance is generally not advised, and yet still, his tiny go bag remains poised at the door for a speedy departure.
2. But the endless questioning gets a bit tiring
Holiday-related issues arise from the boys on an hourly basis, ranging from "What if they don't have the same juice I like in Portugal?" to "If we are all sleeping in the same bedroom then I am sleeping beside Mam?" to "MAAAAAAAMMM, Daddy says that we can't buy the giant inflatable from Ryan's Toy Review for the holidaaaaay."
3. I've reached a new level of anxious anticipation
I find myself, when not sweaty with anxiety about all the what-ifs, getting all mushy about the week to come. Some of my most blissful memories as a kid were spent in Portugal, with arms and legs tired from wave jumping, and that first experience of weariness and toasty skin and hair that comes from a day spent by the sea on a hot day.
#Open journalism No news is bad news Support The Journal

Your contributions will help us continue to deliver the stories that are important to you

Support us now
4. Because I just want it all to be perfect
We can't wait to introduce them to card playing, for example, as it's something my husband and I did with our parents on childhood holidays. I will be indulging my own inner child, and ordering giant kiddy cocktails, which come in hollowed out pineapples, strewn with sparklers and giant straws. There will be ice creams galore, and multiple times a day.  And sand castles, and mini golf and teaching them to play tennis.
5. Suddenly, the presence of a hotel disco is important to me
The kids are at the age of peak fun, and – crucially – they are still young enough to think we are cool. They are funny, and full of mischief and love a disco dance, so I'm desperately hoping there's a kids' disco at our hotel.
6. I'm looking forward to this holiday far more than I expected to
There will definitely be wailing, screaming tantrums – from me if not the kids – but as the holiday grows nearer, I find myself as excited as I've ever been about going away. Life has become so busy between work and GAA and parties and playdates that I'm really looking forward to spending time with the whole family, and no daily grind pressure.
7. And I'm even feeling okay about the endless lists
Yes, I find myself awake at night, reminding myself of all the medicines we may need, and the clothes we should bring, and worrying about how our cat baby will survive without us for a week. But in between the panic-stricken lists, every so often a sepia-toned family video plays in my head of my two guys sitting at the water's edge at sunset. Within an instant, my soul is balmed and I know it's all going to be okay.