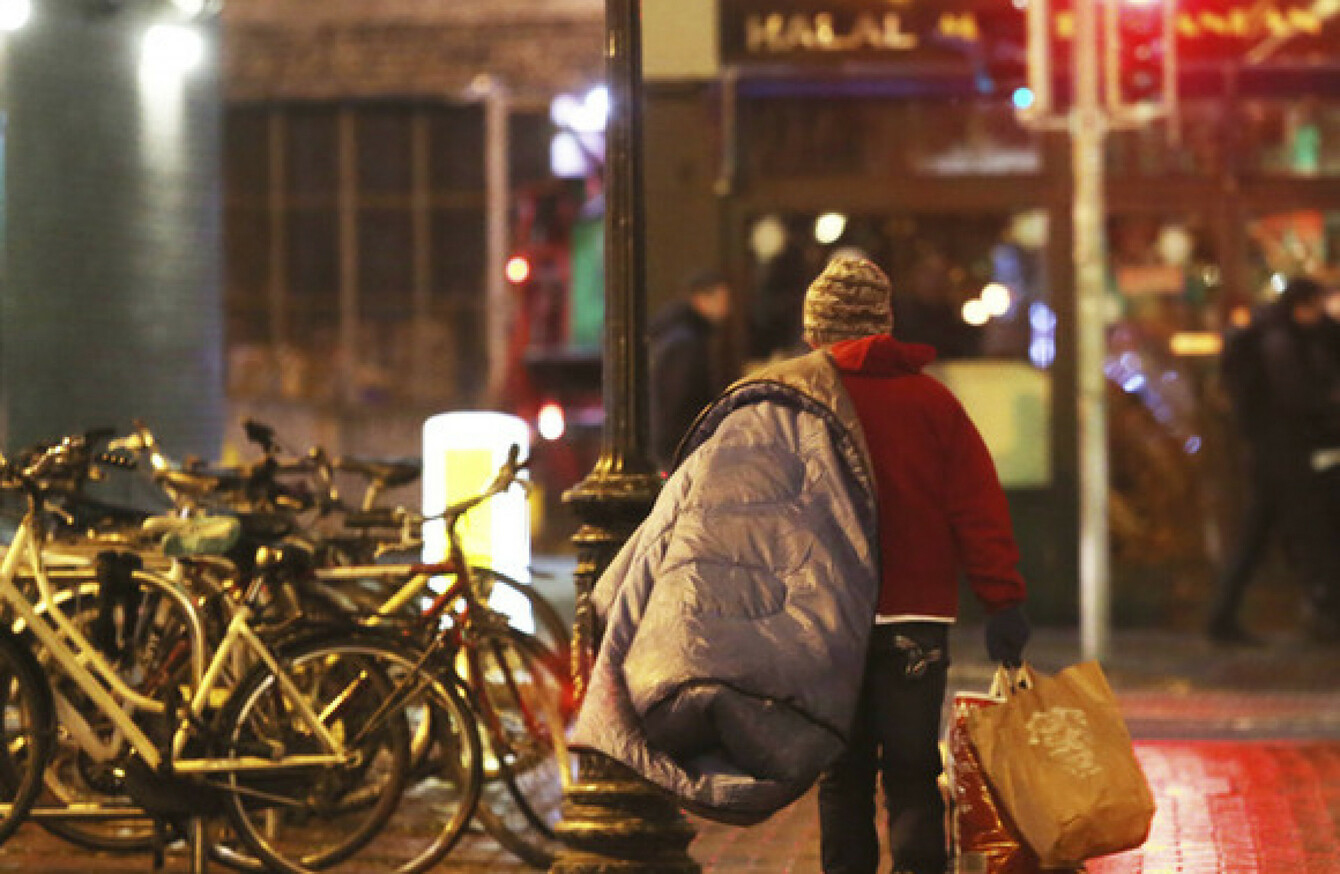 Image: Leon Farrell/RollingNews.ie
Image: Leon Farrell/RollingNews.ie
THE GOVERNMENT IS wilfully providing inaccurate figures for the number of homeless people in the country, opposition party Sinn Féin has claimed.
The party's housing spokesperson Eoin Ó Broin said that the Housing Department was "knowingly releasing incorrect monthly homeless figures".
He stated that there were far more people living with homelessness than is reported on and that the situation was "a lot worse than the government claims it is".
Ó Broin today launched a policy briefing on homeless figures.
His criticism rests upon the reliance of monthly Housing Department figures which count the number of people staying in state-funded emergency accommodation.
He said these are often portrayed as the total figure of homeless people resident in emergency accommodation in the state (including homeless hostels and shelters, family hubs and private hotels).
So, for example, the figure given for the month of May was 4,922 homeless adults with 2,777 children.
However, this figure only counts people who are staying in accommodation that is funded by the Housing Department (known as Section 10 funding).
So, for example, it doesn't count the number of women and children who may be resident in domestic violence refuges (which are funded through Tusla, the Child and Family Agency).
Nor does this figure take into account people living in Direct Provision centres who have already been granted some leave to remain in Ireland (DP centres are funded through the Department of Justice).
For whatever reason, a number of these people are still resident in DP centres, however they are not counted in the homeless figures.
True figures
Taking these numbers into account, Ó Broin argues that the true level of homelessness in Ireland is a lot higher than reported.
In response to a Parliamentary Question, Children's Minister Katherine Zappone said that Tusla did not collect figures for women and children who use domestic violence refuges and step down accommodation on a month-by-month basis.
The latest figures available are for 2015 and show a total of 1,736 woman and 2,621 children were accommodated in domestic violence accommodation at some stage during the year.
Latest figures for people in Direct Provision centres who have been granted leave to remain in the state show that there were 247 adults and 152 children in this situation in June.
Sinn Féin argues that these figures should be added to the monthly homeless numbers in order to give a truer picture of the state of homelessness in the country.
"This is not just about the accuracy of Government figures, " said Ó Broin.
"If you don't know the true level of homelessness how can you budget for the supply of accommodation that these families need to get out of homelessness?"
As these figures are collated by different departments (Housing, Justice and Children Departments) the Government has said it is difficult to collect them under a single heading.
When questioned over what methods could be used in order to collect the data more accurately, Ó Broin said he didn't have "the technical solution".
"The methodology is up to the department, that's their responsibility," he said.
TheJournal.ie has contacted the Housing Department for comment.