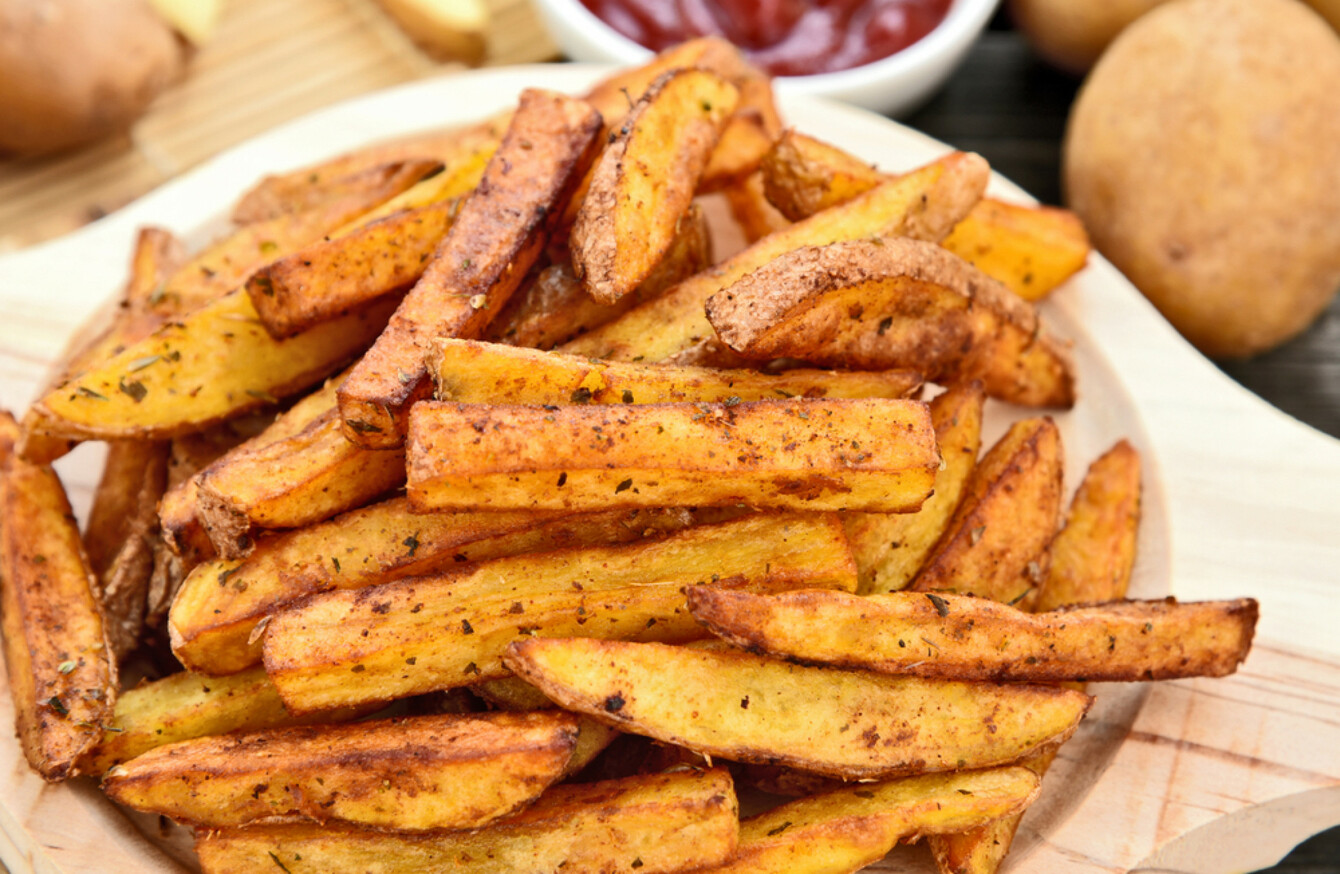 Image: Shutterstock/PosiNote
Image: Shutterstock/PosiNote
EVERY HOME COOK has their own kitchen hacks, cheats and traditions, and we want to know yours.
Each week as part of our Kitchen Secrets series, we ask our readers to share their cooking tips and go-to-dishes. From the secret to quick-and-easy dinners, to the best way to scramble an egg, we set a new question every seven days.
Homemade chips can be hard to master. The risk of soggy or rock-hard wedges of potato makes reaching for a bag of frozen ones very tempting. But figure out the right method, and you'll be guaranteed the perfect mix of crunch and softness every time. This week we asked our panel…
What's the secret to great homemade oven chips?
Make sure to give them enough cooking time (I allow 45 mins): I love making potato wedges to go with burgers or griddled chicken at the weekend. My husband likes to call this "Cool Mom Food". Preheat the oven to 200C, and wash and cut your potatoes into large chunks/wedges (skin still on). Spice them up with smoked paprika, cayenne pepper, oregano and plenty of salt and pepper. Add a glug of vegetable oil and mix together until the wedges are evenly coated. Cook in a preheated roasting tin for approx 45 mins, shaking up midway, until they're golden. Enjoy with a cool sour cream and garlic dip.
- Donna Connolly
Do a double bake to draw out moisture: First bake the whole scrubbed potatoes in an oven until soft. Take out and cut into wedges, brush with a little oil and season well. Place on a shallow tray and bake again at a higher temperature. Baking the potatoes first draws out the moisture from the potatoes so you get beautifully crispy chips/wedges. 
- Angie Nolan
Don't rely on cooking oil for crispiness: For weekend wedges (a little more indulgent than the midweek ones!) I steam the wedges for 8-10 mins until they begin to break up. Then I toss in duck fat heated in a tray, and put in the oven at 180C for 20 mins, turning halfway through.
- Fiona Staunton
I always use Rooster potatoes: The fatter the chips, the less oil they will absorb, so peel them and almost make wedges out of them.  Put the cut chips into a container of water to rinse the starch off them.  Then dry them really well before coating oil and baking for 30 minutes on 190 degrees. 
- Olly Keegan
For next week, we're asking: What's the one classic dish every grown-up home cook should master? Comment below (or email food@thejournal.ie) and you could see your response in the magazine!