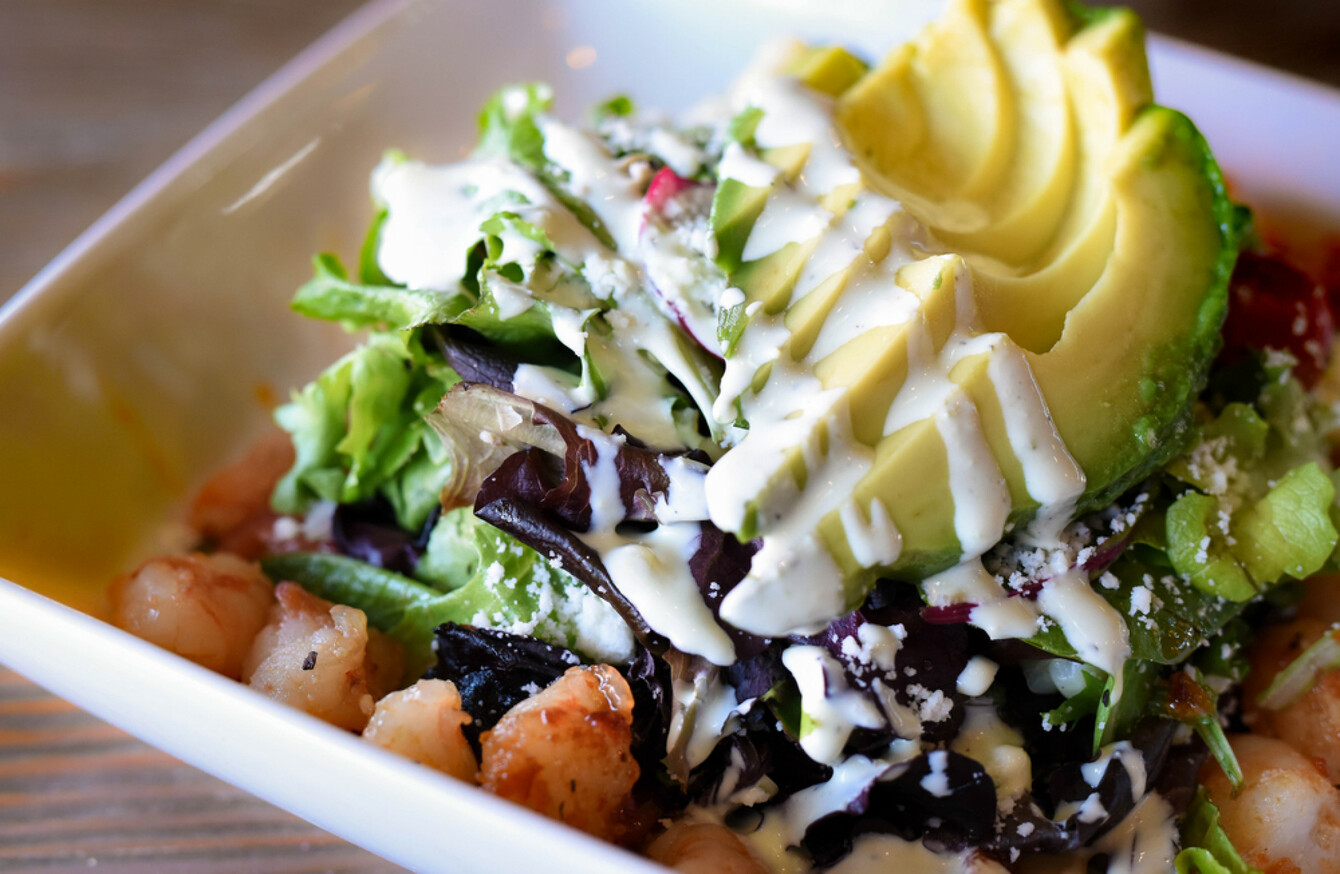 Image: Shutterstock/Richard Podgurski Jr
Image: Shutterstock/Richard Podgurski Jr
EVERY HOME COOK has their own kitchen hacks, cheats and traditions, and we want to know yours.
Each week as part of our Kitchen Secrets series, we ask our readers to share their cooking tips and go-to-dishes. From quick-and-easy dinners, to the best way to scramble an egg, we set a new question every seven days.
This week, we're asking about the staple of any next-level salad: the dressing. Once you figure out your favourite formula, salad dressings are incredibly simple to put together at home.
What's your best homemade salad dressing?
For next week's column, we're asking: What's your go-to weekend breakfast to make at home? Comment below (or email food@thejournal.ie) and you could see your response in the magazine!
Try this balsamic dressing over a warm chicken salad:
You can't beat homemade salad dressing! My favourite is a balsamic variation that keeps for about a week in the fridge. It's easiest to make this in an old (clean!) jam jar with a lid. Pour in some balsamic vinegar, about 1cm in the bottom. Add a tiny bit of salt, a twist of black pepper, half a crushed garlic clove and half a teaspoon of Dijon mustard.  Put on the lid and shake really well. Then add virgin olive oil until the jar is half full and shake really well again.
Store in the fridge for at least an hour before using. This gives you a wonderfully thick, creamy balsamic dressing.
- Olly Keegan
Turn your salad into a Caesar with a quick creamy hit:
For a cheat's Caesar dressing, I mix a cup of mayonnaise with the juice of one lemon, a minced clove of garlic, half a cup of finely grated Parmesan, one anchovy mashed to a paste and season with pepper (no salt, the anchovy is salty enough). Then I whisk it all together until I get a light and silky consistency.  This is great with leftover roast chicken and crisp romaine lettuce.
- Donna Connolly
Two quick options for a leafy salad, one sweet, one citrus:
I like a mix of maple syrup, cider vinegar (or lemon juice) and olive oil for a sweeter dressing. My measurements vary but I usually aim for around three parts oil, two parts vinegar/lemon juice and one part syrup.
If I want something even quicker, I'll go for a squeeze of fresh lemon and a drizzle of good quality olive oil with some black pepper on top.
- Donna O'Shaughnessy
This garlicky dijon dressing goes great over fish:
For an easy dijon dressing, I mix a teaspoon of dijon mustard, salt and pepper and a crushed clove of garlic with 1/4 cup apple cider vinegar (or lemon juice). Pour into a jar, add about a cup of good extra virgin olive oil and shake. 
- Fiona Staunton
This basic olive oil dressing goes perfectly over tougher leaves like rocket:
My go-to dressing is one part sherry vinegar to two parts good quality olive oil. Add a clove of crushed garlic and a pinch of dried mixed herbs. Shake to mix or blitz it in the food processor.
- Catherine Hayes
Try this yoghurty fat-free dressing on salads or over roast veg:
For a really healthy but creamy salad dressing I use about two tablespoons of fat-free yoghurt. Add the juice of one lime, lots of black pepper, a little salt and you've got the a guilt free dressing.
- Angie Nolan
Liven up a mixed bean salad with this herby dressing: 
Chuck some sesame oil, balsamic vinegar, some diced fresh chilli, dried oregano and basil, plus salt and pepper into a jam jar or airtight plastic container and give it a good shake. Swap the oregano and basil for fresh mint as an alternative!
- Ross Boxshall