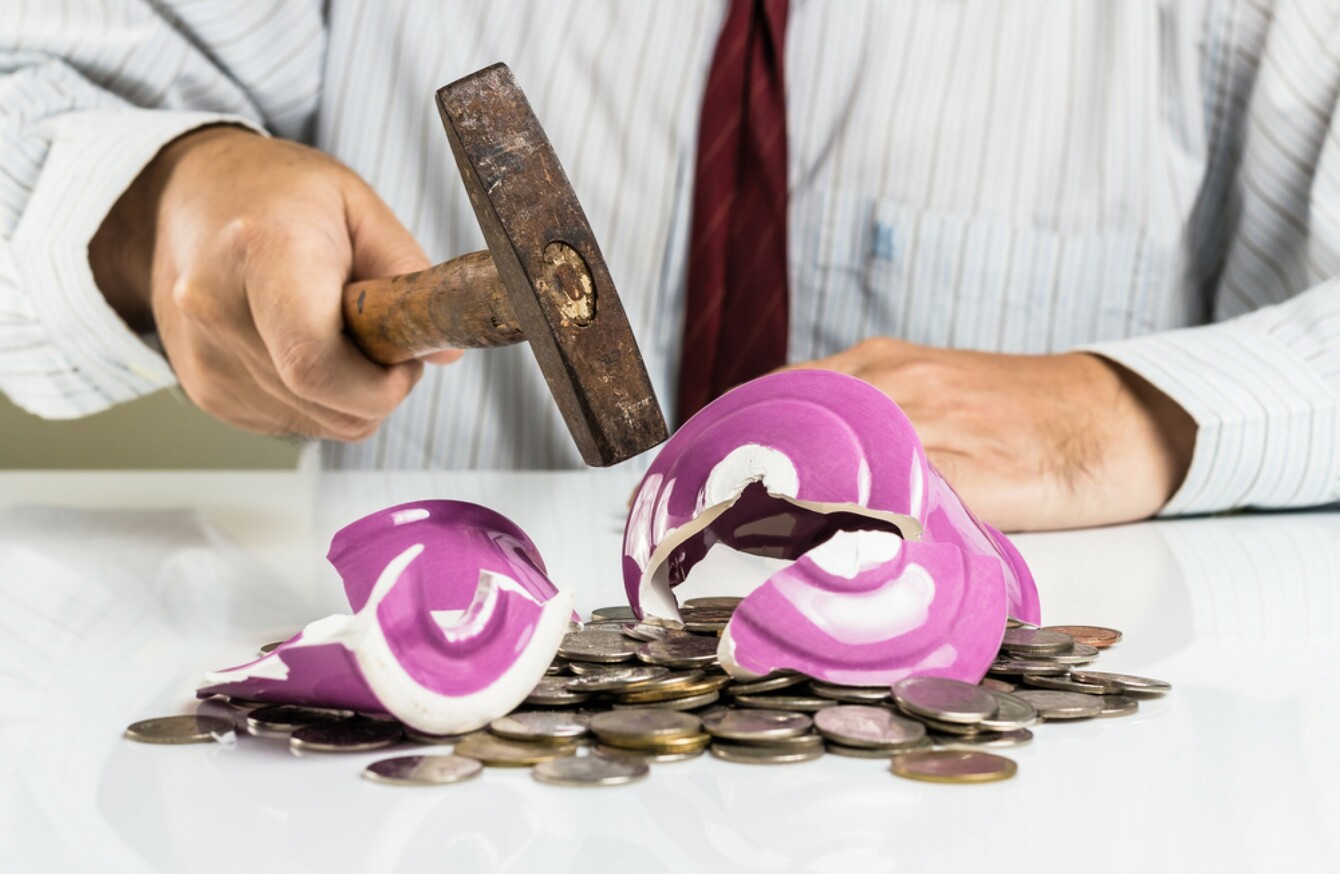 Image: Shutterstock/patpitchaya
Image: Shutterstock/patpitchaya
HOMEOWNERS WHO BOUGHT their houses during the boom are on average payout €6,257.49 more each year for their mortgages.
This comparison looks at the difference between those who purchased their homes in 2007 and those that bought in the third quarter of this year.
In a new report commissioned by AA Home Insurance, 2007 buyers are referred to as the negative equity generation, the group hit hardest when it comes to making repayments.
The figures in the report take a look at all the costs involved of running and maintaining an Irish household. The figures are based on the national average house valuation in each year.
What do people pay for their mortgages? 
An individual taking out a 90% mortgage this year on a house valued at €205,000 is likely to pay out around €9,417.03.
A person who bought their home at the then average national valuation of €344,000 in 2007 is still paying out around €15,674.52 in mortgage repayments – more than 66% more than those who got into the market in the third quarter of this year.
Those taking out mortgages this year have benefitted from a slight drop off in average repayments since last year, with a decrease of just over €670, or 6.7%.
Speaking about these changes, AA director of consumer affairs, Conor Faughnan, said: "One of the key drivers of the year-on-year decrease is that current mortgage lending rates are considerably lower than this period last year."
How much does it cost to maintain a home?
On top of mortgages repayments, significant costs for home insurance; telephone and broadband bills; household appliances; cleaning products; domestic refuse collection; and water charges were also all factored in.
With these being considered, the average cost of running a household in 2015 comes out at €16,210.49 – down from an overall cost of €16,432 last year.
These numbers are down from the average €21,936.61 outgoings being paid out in 2007.