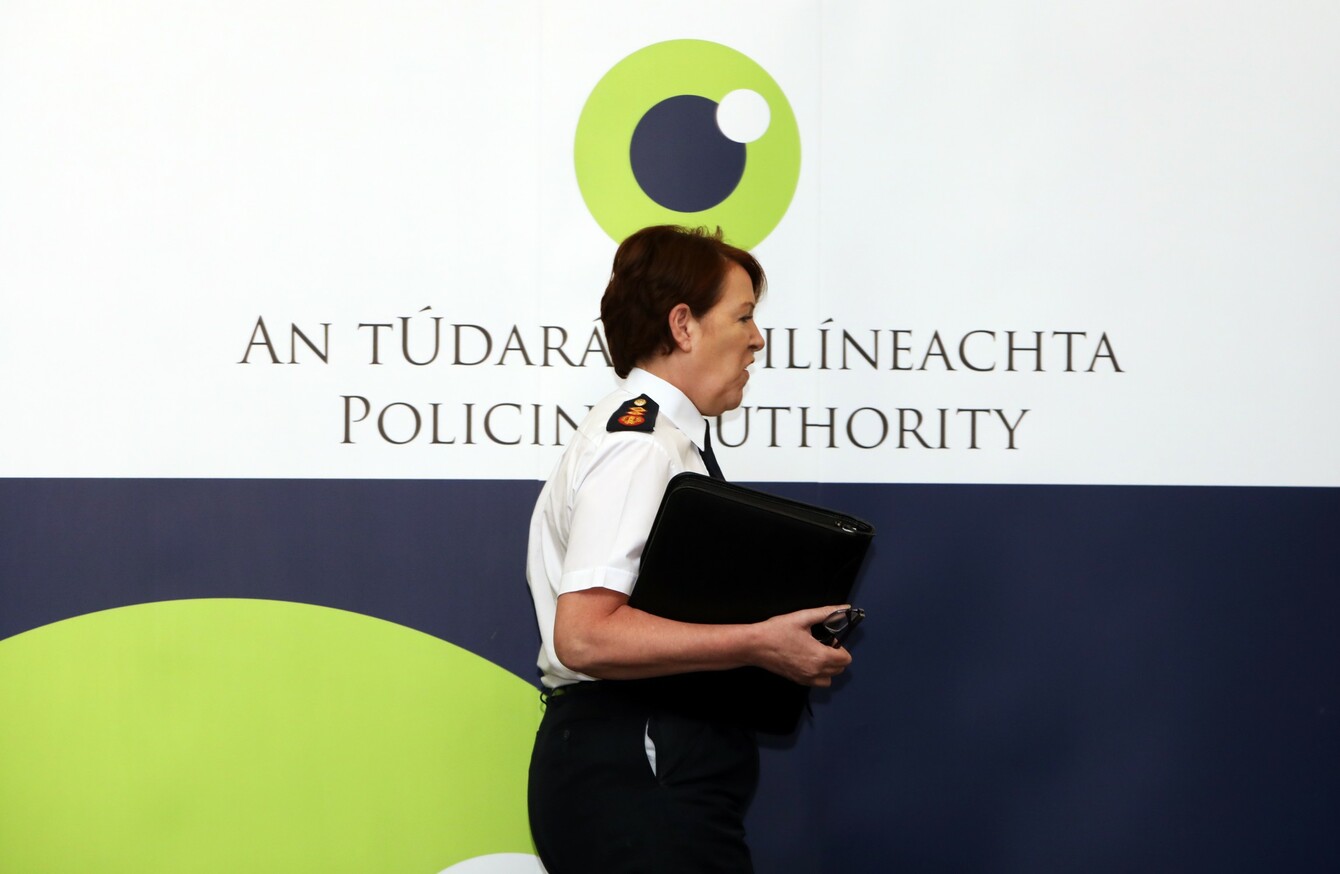 Image: Leah Farrell/RollingNews.ie
Image: Leah Farrell/RollingNews.ie
GARADÍ HAVE REVEALED that 89 homicides over a 14-year period were not counted due to an issue with the way they were recorded on the Pulse database.
Commissioner Nóirín O'Sullivan and some of her senior management team appeared before the Policing Authority this afternoon where they were asked for updates on data management issues relating to breath test and homicide figures.
Dr Gurchand Singh the head of analytic services in An Garda Síochána gave a breakdown of his findings, telling authority members that the homicide category takes in death caused by dangerous driving as well as murder and manslaughter.
Many of the issues identified by the Central Statistics Office in relation to homicide figures related to dangerous driving deaths, he explained.
There were three key issues that Singh's review found:
In 85 cases, the injured party's identity was not attached to the homicide;
There were 63 cases in which the minor incident (for example, the road collision) was flagged, rather than the homicide;
In some cases where there were multiple victims, only one was counted. This happened with 23 homicides.
In total, from 2003 to May 2017, there were 89 additional homicides that had not been counted in official garda figures.
Singh told the authority that this issue was not identified "even in previous reviews".
"To me, I think it is a process issue in terms of the way people were putting the incidents on. There is no attempt to hide a homicide, there is no attempt to reclassify to a minor offence. The homicides are all listed there," he said.
Garda management said this had no impact on how theses crimes were investigated. The CSO has delayed publication of its crime statistics until it received a report from gardaí on this issue. Chairperson of the Policing Authority Josephine Feehily pointed out that "community confidence is impacted" when this happens.
The authority was also provided with a second interim report into the almost one million phantom breath tests that were recorded on the Pulse system.
They were critical of the lack of analysis provided to them, with Maureen Lynott describing it as "the mystery tour".
Assistant Commissioner Donal O'Cualáin said there appears to have been a "behavioural" issue.
However, he added that there are "different components to that which have not been fully explored at this time".
A final report on this is expected to be completed by the end of next month.