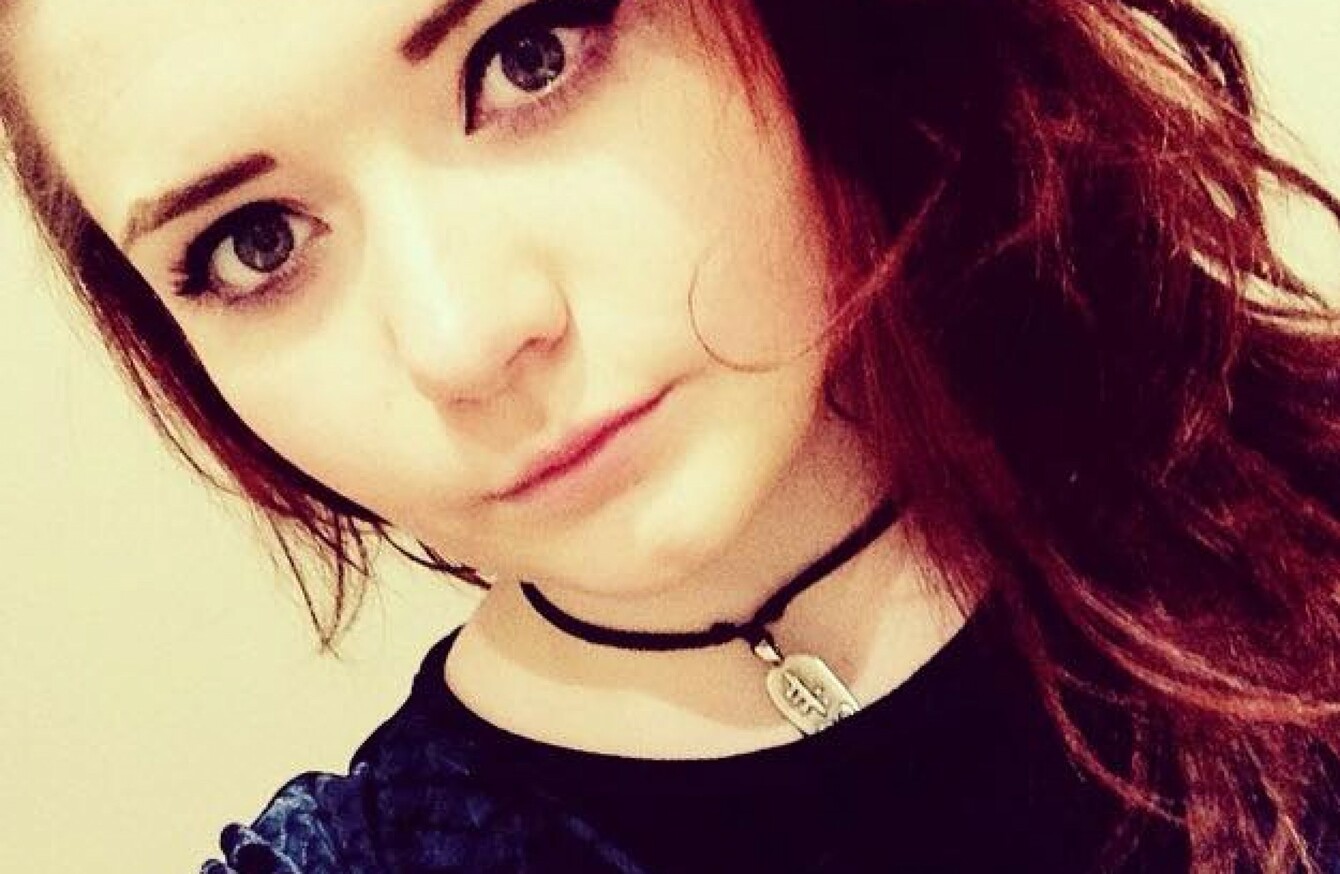 Image: Facebook
Image: Facebook
THERE HAS BEEN an outpouring of sympathy for Aoife Winterlich, a girl who died tragically last Friday following an incident at Hook Head.
The 14-year-old had been kept on life support following the incident five days earlier on Sunday 6 December.
Her removal is set to take place tomorrow at the Church of the Assumption of the Blessed Virgin Mary, with the funeral taking place shortly after in Bohernabreena Cemetery.
Tributes
Writing on Facebook, one of her friends says: 
For nothing will ever be as good as it once was; goodbye my friend.
In a statement Scouting Ireland, a group that she had been a member of, expressed its grief at her passing.
"It is with the deepest sadness that we are sharing the news that a fellow scout, who was involved in a tragic accident near Hook Head last weekend has passed away in hospital," it said in a Facebook post.
In scout meetings up and down the country let's think of her, her family & friends, her fellow venture scouts & scouters in the 55th Dublin Scout Group and the emergency services that arrived so speedily and did all they could to rescue her on that tragic day.
In a statement on its website, St Paul's Secondary School in Greenhills, Dublin – where she had been a pupil – expressed its sorrow at her passing.
"We are deeply saddened by this event. Our sympathy and thoughts are with Aoife's family and friends," it said.
Aoife was one of our third year students and will be greatly missed by all who knew her. We have been in contact with her parents and they have requested that we all understand their need for privacy at this difficult time.
Investigation 
The Air Accident Investigation Unit announced last week that it would be launching a preliminary investigation into the incident.
After this review has taken place, it will then be decided if a full formal investigation needs to take place.
Aoife Winterlich fell into the water when she slipped from the grasp of a Coast Guard helicopter's winchman, although it is unclear from what height she fell from.
The girl's family has asked that any donations be made to Our Lady's Children's Hospital in Crumlin.