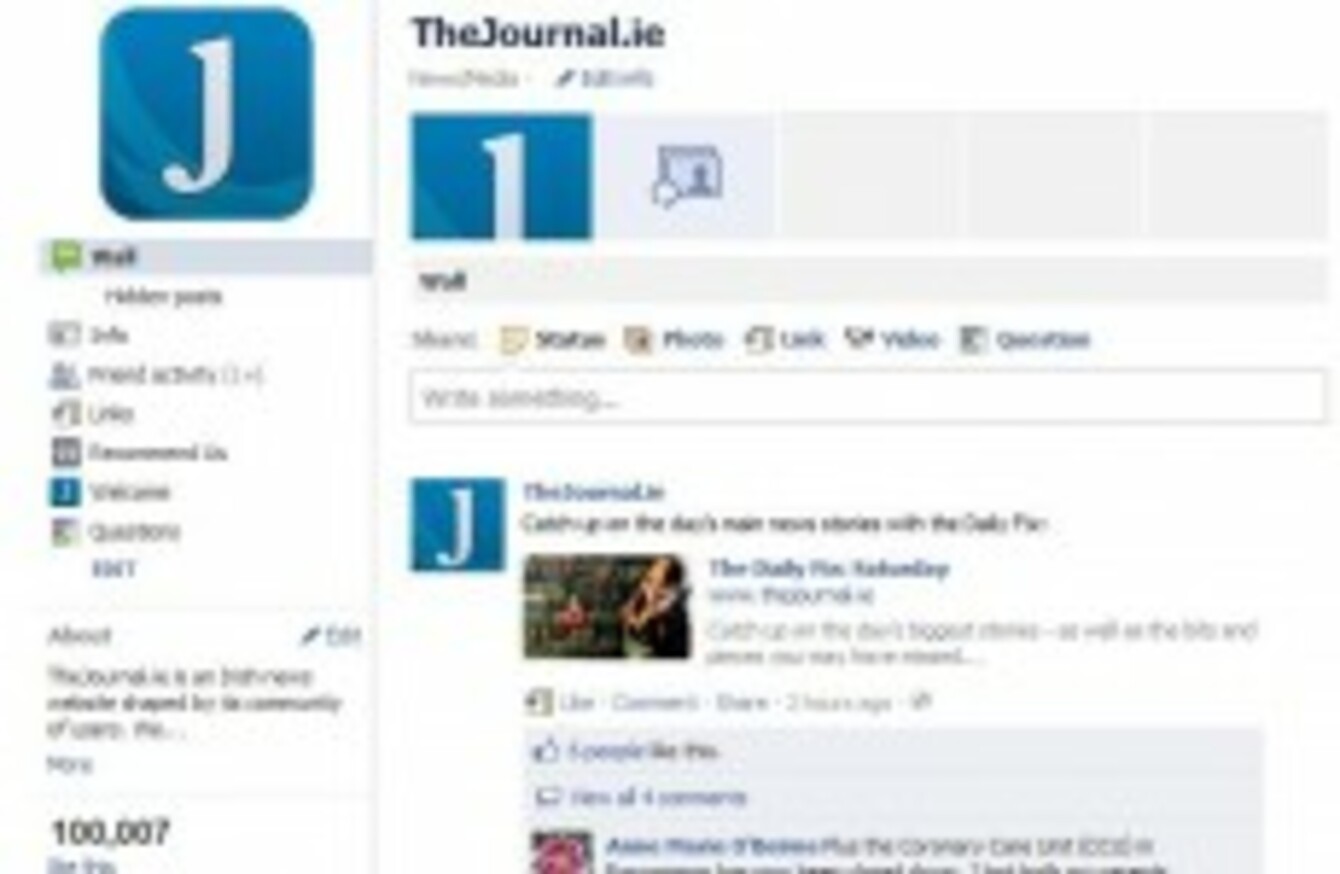 A MASSIVE THANK you from everyone here in TheJournal.ie to the 100,000 of you who have 'liked' us on our Facebook page.
Our loyal users have just pushed us past the 100,000 mark after just one year in business. Each and every one of you are helping us change the way Ireland gets its daily news fix – and helping us to get the word out by sharing your favourite stories and features on your social media networks.
Would you like to help Ireland's largest online-only news website to continue to innovate and improve?
Here are some ways in which YOU can be involved in the award-winning TheJournal.ie…
Show us: If you have an amazing, funny or newsworthy picture that you'd like to feature on TheJournal.ie, tweet it to us @thejournal_ie or email it to us at news@thejournal.ie
Tell us: If you have a story that you think should be told; if you have an opinion that you think should feature on our Read Me section, email us at tips@thejournal.ie
Share us: Love one of our stories (or disagree profoundly?) - pass them on with our handy Twitter or Facebook share buttons.
Discuss us: Engage in the conversation in our lively comments section - we publish the 10 best comments at the end of each week. Make your opinion count in our daily poll or even just rate others' comments so we can see who has the most informative and liked arguments.
We're in this together! Thanks for taking part.