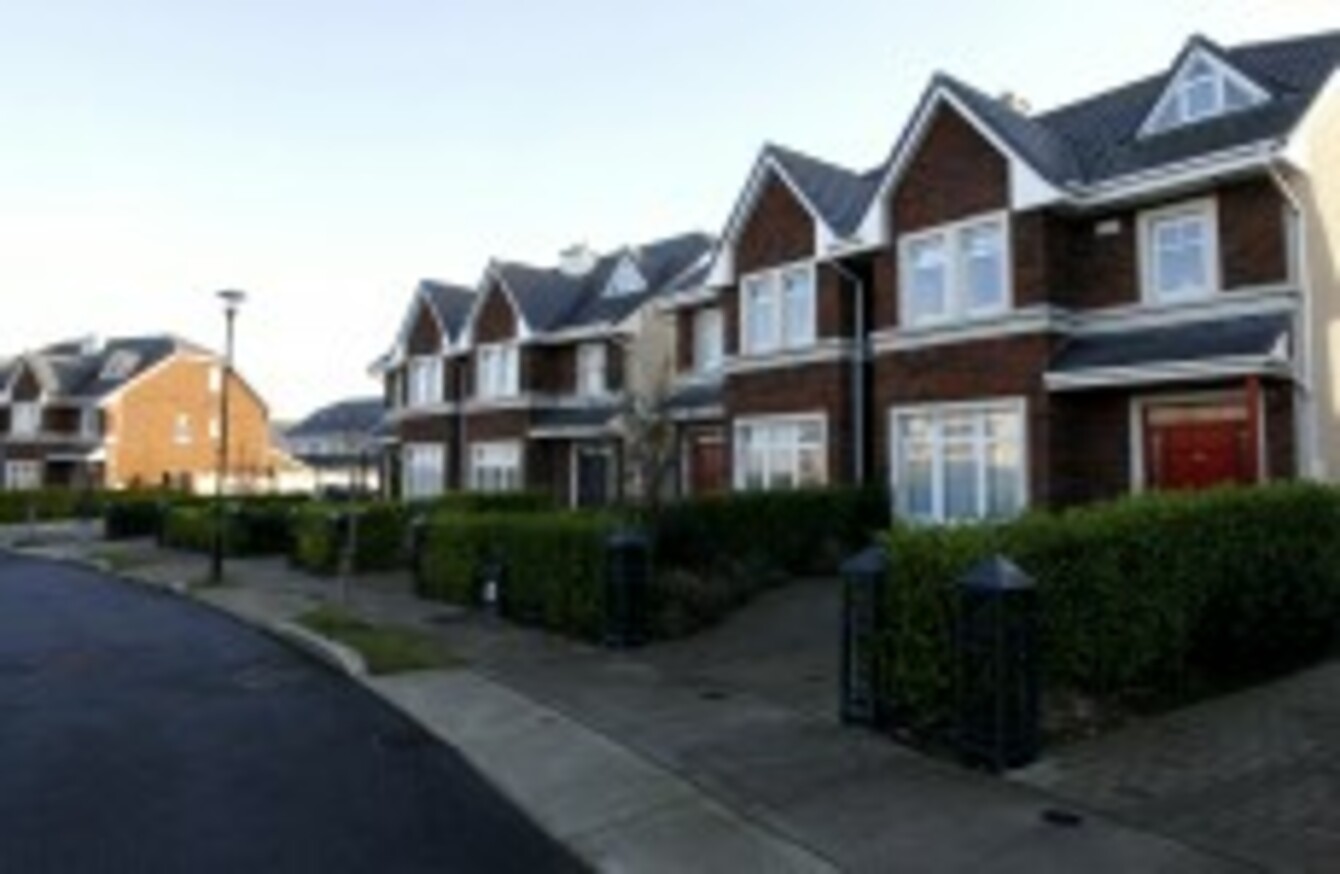 File photo
Image: Peter Morrison/AP/Press Association Images
File photo
Image: Peter Morrison/AP/Press Association Images
HOUSEHOLDERS WHO HAVEN'T yet paid the household charge face an increased fine of €11 from next Monday.
That will mean that homeowners who have so far not paid the controversial €100 tax will have  to pay €127 from 1 October compared to the €116 that it currently costs when fines and interest penalties are included.
Around 66 per cent of the 1.6 million households liable for the charge have so far paid it with the agency administering the charge, the Local Government Management Agency (LGMA),  saying that over €104 million has been collected to date.
The government had targeted €160 million through the temporary tax which will be replaced with a property tax next year.
Local authorities have issued 105,000 letters to homeowners in recent months urging people to pay as soon as they can.
"I would encourage those residential property owners who have not yet paid the charge to do so as soon as possible," Jackie Maguire, the chair of the Household Charge Project Board, said.
"Penalties and interest will continue to accrue each month for those who have not yet paid the charge and I would encourage people to pay the charge by the end of September before the penalties and interest goes up by €11."
The agency has been engaged in what it calls a "data sharing exercise" with a number of other agencies in a bid to get the details and addresses of those who have not yet complied and issue them with warning letters.
These include the Non Principal Private Residence (NPPR), the Private Residential Tenancies Board (PRTB), Property Registration Authority (PRA), Revenue Commissioners, the Department of Social Protection and ESB Networks in a bid to ascertain which houses are liable.
As a result of a further "data gathering exercise" more letters are due to be issued to homeowners in the coming weeks, the LGMA said.
Maguire added: "This information is being used to contact those property owners who have not yet paid the charge to advise them that they are legally obliged to do so.
"In the mean time penalties and interest is accruing on the charge and these property owners will face a larger payment if they don't pay their charge as soon as possible or they will face prosecution if they refuse to pay."