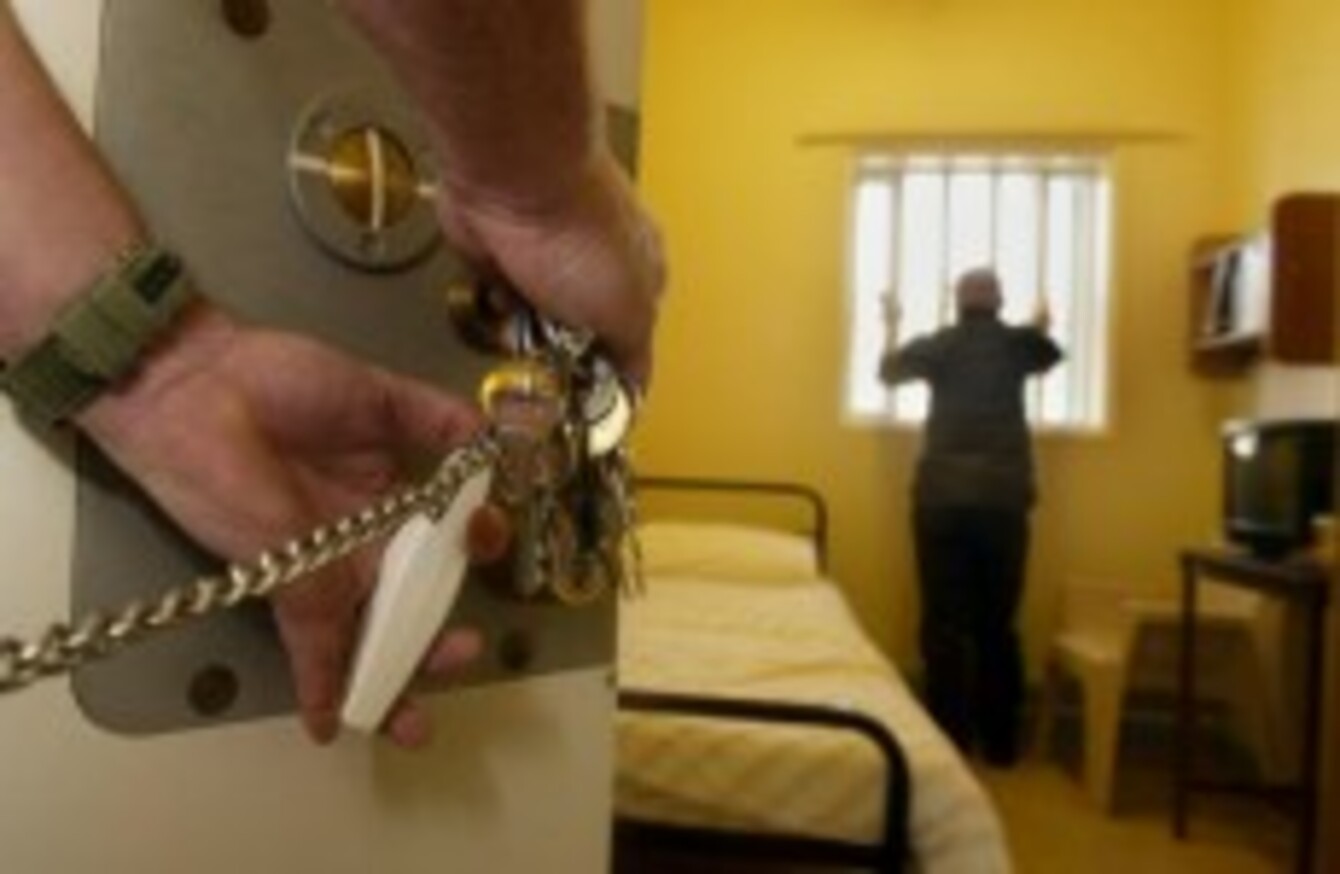 Image: Paul Faith/PA Wire
Image: Paul Faith/PA Wire
AN INVESTIGATION HAS revealed that 101 prisoners have had their social welfare benefits stopped this year after they claimed payments they were not entitled to while in jail.
The analysis by the Department of Social Protection and the Prison Service shown to TheJounal.ie saw a total of 2,998 prisoners investigated already this year as part of the ongoing crackdown into social welfare fraud. Prisoners are obliged by law to sign off the live register while they are serving time in jail.
"Any social welfare claims in payment were stopped as soon as possible after the person was imprisoned," a spokesperson for the Department said of the 101 prisoners.
The Department says there has been a 'substantial decrease' in both the number of prisoners and the amount of money being overpaid while in prison since it increased its investigations into prisoners claiming welfare. Just under 2,000 prisoners were found to have claimed welfare payments while in jail in 2010.
Previously it was up to prisoners to notify the Department when they were sent to prison to ensure that payments were stopped.
Instead, the Prison Service and the Department now share information about prisoners once a week in an attempt to spot prisoners who may be claiming benefits to which they are not entitled. The figure has increased under current minister Joan Burton: between 2005 and 2011, the two organisations shared information about prisoners just twice each year, making it far more difficult to stop payments.
Figures were not available for how much money has been saved by ending the payments to the 101 prisoners; however last year some €400,000 was saved when 61 prisoners had their welfare payments ended, suggesting a figure of over €600,000.
"Since the Department commenced receiving the weekly prison data at the end of July [last year] there has been a substantial decrease in both the number and value of overpayments assessed on the jobseekers schemes in this area," the Department told TheJournal.ie.
#Open journalism No news is bad news Support The Journal

Your contributions will help us continue to deliver the stories that are important to you

Support us now
"As a result of data matching at this early stage after imprisonment any social welfare claims in payment are stopped as soon as possible after the person is imprisoned. In this manner, overpayments are minimised and the opportunity to continue to receive a payment while in prison is virtually eliminated".
The number of prisoners investigated so far this year – 2,998 – is a significant increase compared to previous years:  in 2009, a total of 1,467 cases were matched and investigated to ensure there was no fraudulent claiming, while in 2010 1,992 cases were investigated.