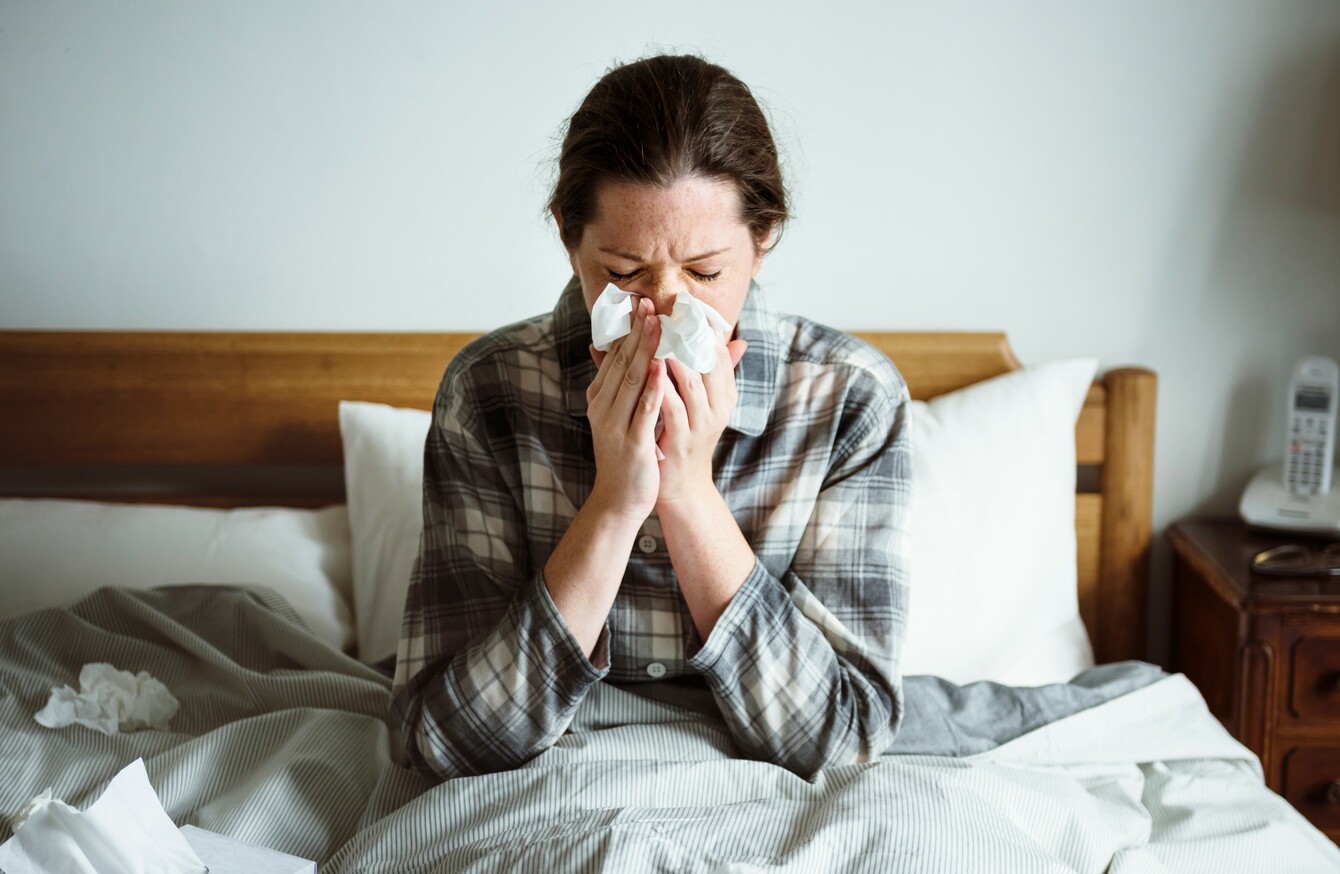 Image: Shutterstock
Image: Shutterstock
BETWEEN 200 AND 500 people die from flu each winter in Ireland, according to the HSE, but how well do you know fact from fiction when it comes to getting the flu vaccine?
From the fact that the flu vaccine cannot give you the flu to the fact that the flu vaccine doesn't provide lifelong immunity, we spoke to Dr Cillian De Gascun, consultant virologist and laboratory director at the UCD National Virus Laboratory, to set the record straight.
Here's what he had to say…
Myth 1: The flu vaccine gives you the flu
While some people may report feeling unwell after getting a vaccination, Dr De Gascun says it is physically not possible to get the flu as a result of getting the flu vaccine."The virus in the vaccine is inactivated, so it can't give you influenza," he says.
"When you get any vaccine, you might feel a little bit miserable for a day or so, but the reason for that is because your immune system is responding to the vaccine."
Myth 2: You only need to get the flu vaccine if you're over 65
People aged 65 and over aren't the only people who should get the vaccine. At-risk groups include pregnant women, health care workers and people with long-term medical conditions, as well as those 65 and over. Those in at-risk groups are most strongly recommended to get the vaccine as serious complications of flu are more likely to occur to them if they contract it.
"Everyone can get the vaccine," says Dr De Gascun. "You're not only protecting yourself, but you're also protecting your family, your children, your grandparents and other people." 
Myth 3: You only ever need to get the flu vaccine once 
Think getting the vaccine last year means you don't need to get it this year? Think again. "The virus itself continually evolves and changes every season," explains Dr De Gascun. "As a result of that, the viruses that we include in the vaccine typically change every season as well, so we need to get the vaccine every year to provide the best protection."
"As well as that, we also know that the vaccine probably only provides immunity for about six to 12 months, so it doesn't give lifelong immunity like some other vaccines."
Myth 4: You can't get the vaccine if you're pregnant
Pregnant women are at increased risk of severe complications from flu, and are recommended by the HSE to get the vaccine – which can be given at any stage during pregnancy. It has been given to millions of pregnant women, according to the HSE, and can protect you from getting the flu and passing it on to your baby. The flu vaccine can also protect your baby from flu for up to the first six months of their life.
"The reason that we target our vaccines to risk groups is purely because we think they're the ones most at risk of developing serious complications from the flu," says Dr De Gascun.
Myth 5: You only need to get the flu vaccine when it gets really cold outside
Don't wait until the temperatures drop to get the flu vaccine, says Dr De Gascun. "The best time to get any vaccine is before you're exposed to the infection. Generally speaking, the influenza vaccine is made available around September/October each year and it takes about two weeks to take effect, so really as soon as the vaccine becomes available, then people should be getting it."
We want people to get the vaccine on board before they're exposed to the virus. 
Myth 6: There's not much difference between a cold and flu
"Generally speaking, there are different viruses that cause the common cold versus influenza. With the common cold, it tends to be quite localised (nose or throat, for example), whereas with influenza, it tends to affect the whole body," explains Dr De Gascun. 
Flu symptoms come on suddenly with a fever, muscle aches, headaches and fatigue, while a cold usually starts gradually and symptoms are mild compared to the flu.
Myth 7: Using hand sanitizer is enough to protect against getting the flu
While it's all well and good using hand sanitizer to help fight off germs, it isn't enough to rely on it to help prevent getting the flu, says Dr De Gascun. "The idea is to use hand sanitizer if you can, but the reason we can't rely completely on hand hygiene for preventing influenza is that people tend to be infected before they become symptomatic."
If I get symptoms today, that means I was also infected yesterday.
"The difficulty is that people will only typically take precautions when the symptoms start, but the virus will be on board before that happens, meaning the person is capable of transmitting the virus before they develop symptoms themselves."
Want to be protected this flu season? Now's the time to talk to your GP or pharmacist about getting the flu vaccine – especially if you're over 65, pregnant or are part of any other at-risk group. Find out more here