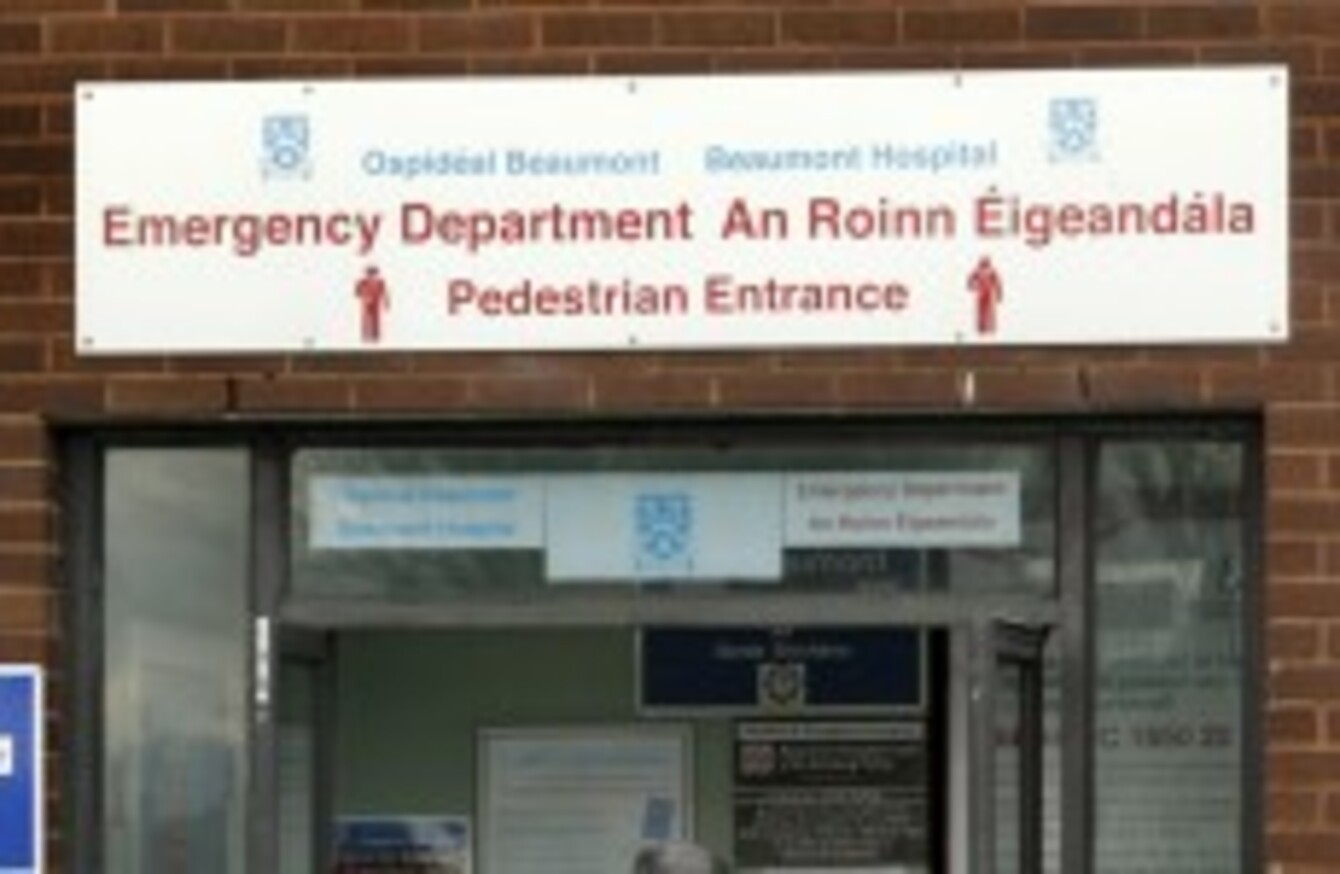 File photo of Beaumont Hospital
Image: Mark Stedman/Photocall Ireland
File photo of Beaumont Hospital
Image: Mark Stedman/Photocall Ireland
THE HSE HAS issued guidelines for anyone worried about contracting the winter vomiting bug, as two Dublin hospitals continued to urge visitors to stay away due to outbreaks of the virus.
St Vincent's and Beaumont hospitals in the capital have appealed for the public to avoid visiting patients unless it is absolutely necessary. Children in particular are being urged to stay at home.
Currently 35 people are ill with norovirus – also known as the vomiting bug – at Beaumont, with five new cases over the last 24 hours. At St Vincent's, 18 patients are being monitored for symptoms, with six new cases over the last 24 hours.
More than 100 people have been affected in total.
In a statement, the HSE warned that norovirus is extremely contagious. It said there is no specific treatment for the illness, which causes vomiting and diarrhoea and spreads through contact with faeces and vomit.
The HSE said anyone concerned should wash their hands frequently, and clean and disinfect any surfaces that may be contaminated. Similarly, any clothes or bedsheets which come into contact with infectious substances should be immediately removed and washed.
People who have contracted the virus are asked to remain off work until they have been well for 48 hours. The HSE said that the virus is "very resilient" and can survive on household surfaces for a number of weeks.