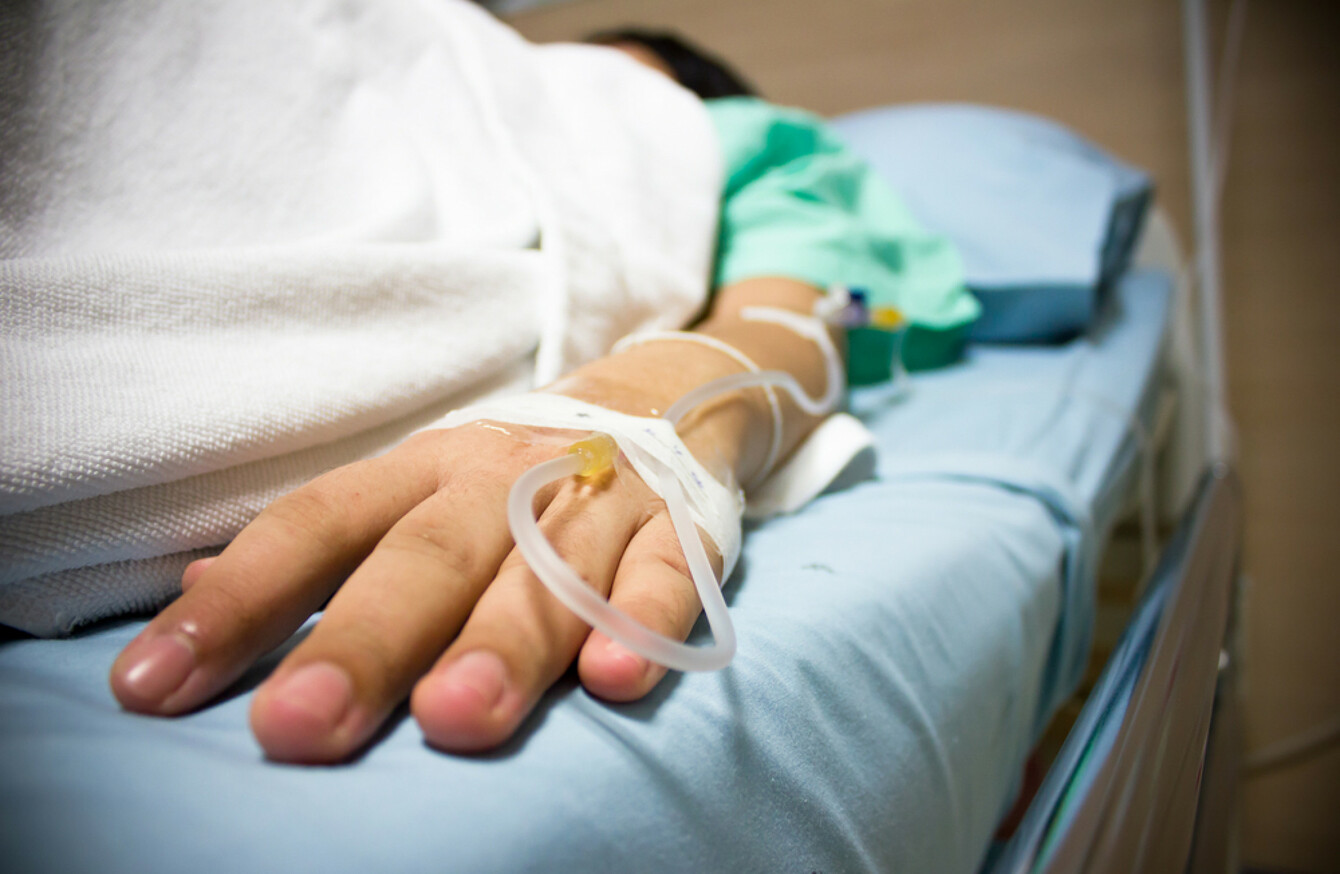 Image: Shutterstock
Image: Shutterstock
OMBUDSMAN PETER TYNDALL has said he is disappointed the HSE has only implemented 10 of 36 recommendations in a report three years ago that found hospitals were not learning lessons from patient complaints.
In 2015, a report from the Office of the Ombudsman found many people were afraid to complain about the treatment they receive in hospitals.
The HSE and Department of Health accepted all 36 recommendations in the report, which were aimed at making it easier to complain, ensuring people have access to an independent advocacy service and establishing a consistent complaints system.
Three years on, only 10 of these recommendations have been fully implemented.
A further 17 are partially implemented and nine are either still being considered or have not been implemented at all. 
In a new report, Ombudsman Peter Tyndall has acknowledged that there have been positive developments in some hospitals but systems still "fall short of what we would expect".
"People can die when lessons are not learned from complaints," he said.
Waiting three years for a response
Tyndall today pointed out that there is little evidence of detailed policies in relation to patient redress, despite his recommendation in 2015. 
He also noted that often people have to make multiple complaints to have their issue addressed, the HSE's complaint management system is not used in all areas of the organisation and not every voluntary hospital can accept complaints online.
"In one case, the complainant received two different responses from two different complaints officers on the same issue – only in one of these responses was the agreed HSE template used," he said.
In another case, the complainant received a letter from the treating clinician who attempted to address her complaint and apologise. However, this letter was not on headed paper and arrived without warning and without any indication of the involvement of the complaints officer.
Tyndall revealed that in one case, the person waited nearly three years for a response. 
In another, the complainant got an acknowledgement from the HSE almost immediately  but the examination did not begin for a further nine months with no update. 
Another complainant to the Ombudman's office waited over 14 months for her complaint about a catering issue to be responded to.
Today Tyndall called on the HSE and Department of Health to build on the progress that has been made and ensure all of the recommendations are fully implemented across the entire health system.
Last month, RTE Investigates aired a report, entitled Troublemakers, into the HSE's 'Your Service Your Say' feedback programme. It outlined how people were treated after they made complaints about the care received in HSE-run facilities. 
In one instance, a man who was left frustrated over lapses in care at his wife's HSE-run home had his visiting time reduced when he raised concerns to senior staff. Patrick Fitzgerald, whose wife Anne is a resident in Cherry Orchard Hospital in Dublin, is only allowed to visit her for four hours a week after questioning the standard of care given to her.
The investigation featured stories from Cherry Orchard Hospital in Dublin, St Patrick's Hospital in Waterford and Cappahard Lodge Nursing Home in Ennis, Co Clare, with the five case studies having much in common. 
Responding to the report, the HSE said Tyndall had recognised the body of work undertaken with 27 of the recommendations either fully implemented or in progress.
"However, the HSE acknowledges that a number of areas need further development and the publication of this Progress Report will accelerate the work to achieve full compliance," it said.
"The HSE will continue to work in partnership with the Office of the Ombudsman in developing its feedback processes which will be to the benefit of our services, our patients and service users and our staff."