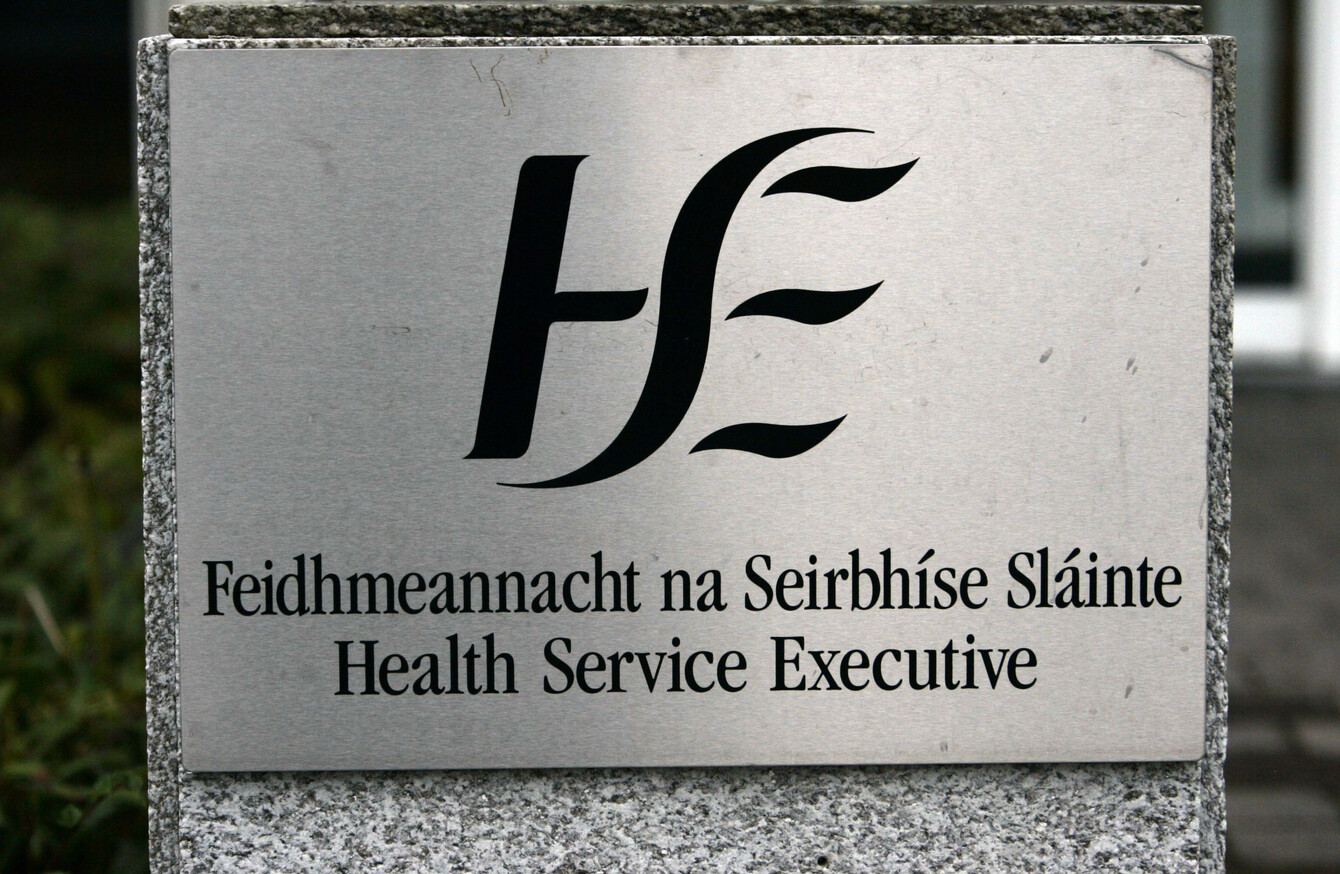 Image: RollingNews.ie
Image: RollingNews.ie
THE HSE SAYS its director general Tony O'Brien has written to apologise to the partner of a man who died due to a "catastrophic failure of healthcare".
73-year-old James Grogan died just 30 minutes after being transferred from hospital to a HSE nursing home in Clare in 2007.
The nursing home was unable to provide him with enough oxygen and he died shortly after arriving.
A HSE-commissioned report was yesterday published by consulting firm Verita.
It found that James's death was "predictable and preventable and that what happened was a catastrophic failure of healthcare".
The report anonymises the parties, but James has since been named by his partner Muriel Kiely, who spoke to TheJournal.ie. She said that she is not satisfied with the report. She wants Health Minister Simon Harris to "hold the HSE responsible at a local and national level".
"I got an apology, I didn't get answers.
The report makes clear the HSE didn't acknowledge what had happened. The next natural question is why?
"There was another adverse event being investigated. But they ignored my adverse event. It's too much.
"The next thing now is an inquiry – I want to know why this wasn't handled. I think it needs a judicial inquiry."
The report says:
Patient A was admitted to Hospital X in late 2007 and was discharged from the Hospital two days later and transferred by ambulance to Community Nursing Unit [CNU] Y, accompanied by Partner B.
"Following transfer and after the ambulance departed, Patient A died within 30 minutes. Patient A had specific requirements in relation to supplemental oxygen and the level of supplemental oxygen required was not available at CNU Y."
Complaint
Muriel and her family submitted a written complaint in December 2007 due to a lack of response regarding the circumstances surrounding James's death.
The hospital decided to undertake its initial investigation into Patient A's death under the organisation's complaints policy and issued a written response in February 2008. Following representations from Partner B's solicitor in April 2008, a further review, was undertaken and the outcome of this communicated to Partner B in October 2008. Subsequently following prolonged representations from Partner B and his/her advocate, the Regional Director for Operations in December 2010 commissioned a System Analysis Investigation and a final report was completed in November 2013.
"Despite the completion of this report, questions remained unanswered for Partner B in relation to Patient A's care, the decisions taken in relation to the planning of his/her discharge and transfer to CNU Y and the health service's response to the incident both at the time and subsequently."
Director general Tony O'Brien then ordered an independent investigation.
"The report makes it clear that at the most basic level, an extremely ill patient was transferred to a setting where, given Patient A's specific clinical requirements and the equipment available on the ground, death was inevitable," the HSE said in a statement.
The report states unequivocally that the death of Patient A was both predictable and preventable and that what happened was a catastrophic failure of healthcare.
"The report also identifies the effect on Partner B of the suggestion in the complaint response issued by Hospital X in February 2008 that he/she somehow insisted on the discharge of Patient A to CNU Y. The Report states that the available evidence shows that the decision to discharge Patient A was effectively taken when Partner B was not in the Hospital. This is a view shared by the Information Commissioner in a judgement of September 2015.
It must be stated clearly and unequivocally that Partner B bears no responsibility for the events of that occurred in late 2007.
The HSE also wants to acknowledge the profound loss experienced by Partner B, compounded by the extended period of time during which he/she has fought for answers to the questions she has consistently raised.
Muriel says that her years of dealing with the HSE have left her seeking answers.
"We were told that there was no prescription for oxygen, but at Jimmy's inquest my solicitor was able to show that there was one for 15 litres of oxygen.
"We were told that it was recorded that I insisted on Jimmy's discharge. I appealed this to the Information Commissioner, who found in my favour and ordered a note be added saying that it was unreliable and misleading.
"The HSE has lost all credibility. Somebody has to be responsible. Someone along the line, correct procedure was thrown out the door.
"Yes they've apologised, but they haven't explained what happened. An apology is a start.
It's not finished until the why is asked and answered.
Statements
A statement issued by independent patient advocate Jim Reilly on behalf of Muriel Kiely yesterday said:
This report confirms what I have been painfully aware of for the past 10 years – that the HSE did not appropriately address my concerns about this serious adverse event which Verita describe as a predictable and preventable catastrophic failure in healthcare and unacceptable in any advanced healthcare system.
My partner was terminally ill and in the care of medical professionals. What I cannot accept is the ordeal they inflicted on him in the last two hours of his life and the awful manner of his death as a result of their decisions and arrangements. This catastrophic failure was then added to by the failures of the HSE to appropriately investigate it at the time and subsequently.
"The fact that the official response to the complaint was issued by HSE while aware that submissions they had received did not correspond with information in the medical records is disturbing, as is their decision not to follow correct procedure and escalate the case for senior clinical opinion."
The statement accuses the HSE of stonewalling the family and falsely claiming that she had insisted James be discharged.
I accept and appreciate Mr O'Brien's apology, but the Verita report raises serious concerns about many aspects of the HSE's handling of my partner's care, my complaint and the failures of the HSE's National Incident Management Team Review, in breach of their terms of reference, to address those disturbing aspects in the course of their three-year review.
The HSE says that in response to, and since, the failure, it has introduced a code of practice for integrated discharge, published guidelines on long-term oxygen use, changed how records and complaints are managed and established hospital groups and community healthcare organisations to "ensure patient safety is a core priority across all services within their remit".