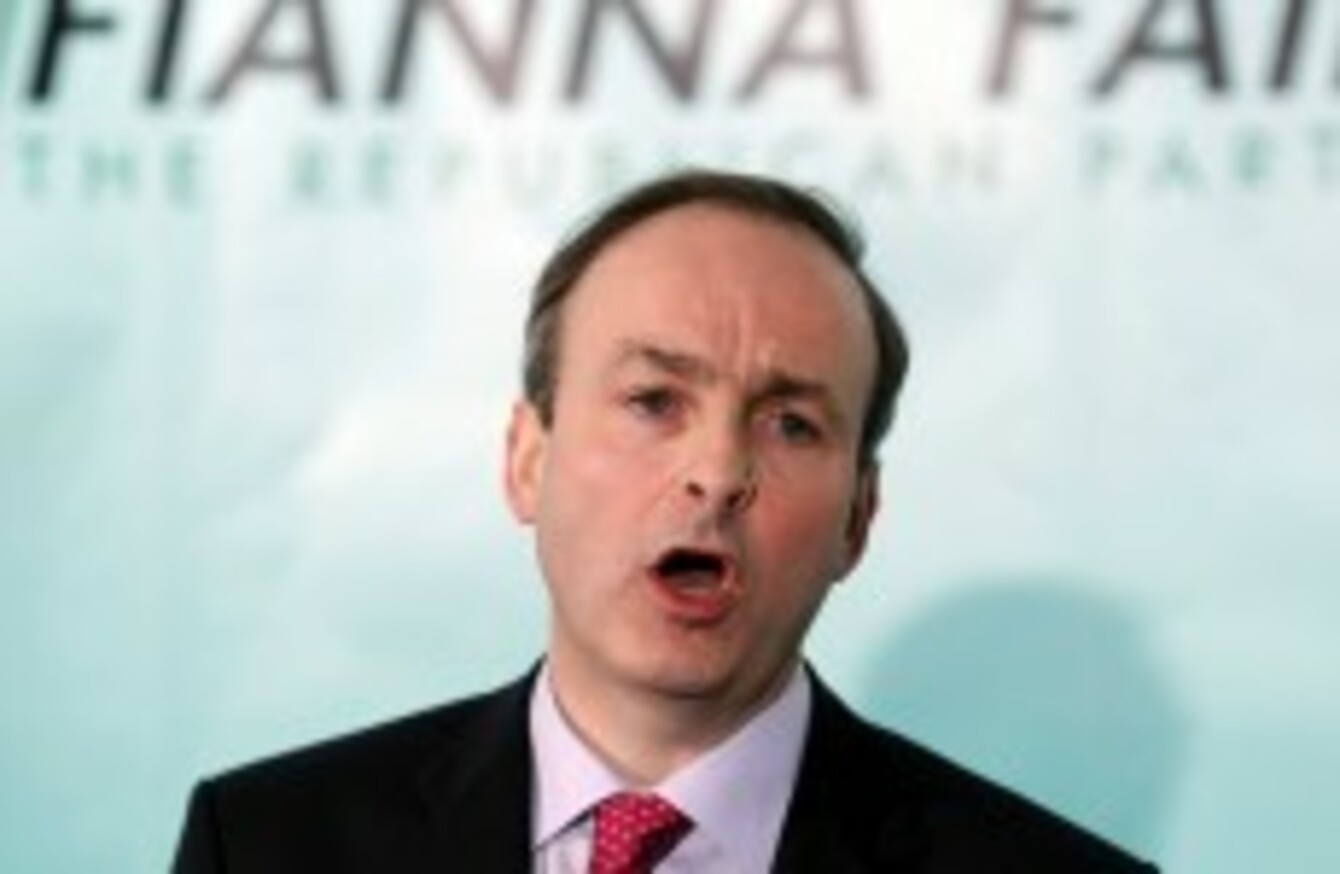 FIANNA FÁIL president Micheál Martin has said he 'loves' Vincent Browne and is looking forward to taking part in TV3′s election debate next week, regardless of whether his Fine Gael counterpart Enda Kenny decides to take part.
Speaking at his party's morning election briefing ahead of travelling to afternoon election events in Cork, Martin said he didn't think it was "appropriate for any party leader to be negotiating with stations on who should be their anchor" for election debates.
"That's inappropriate, and we should not be trying to fix it to suit ourselves," he added.
Martin was responding to an article in today's Irish Daily Mail which claimed that Fine Gael were unwilling to guarantee Kenny's presence unless they were assured that Vincent Browne would not be chairing the debate.
"I'm surprised that anybody could cast doubts on Vincent Browne's objectivity," he continued, saying that he felt a Browne-moderated clash he had had with Libertas founder Declan Ganley over the Lisbon Treaty had been a "model debate conducted very impartially".
"We need have no fears of Vincent Browne and I think he's made a distinctive contribution to Irish life through his journalistic career."
Martin also insisted that political donations received in the 1990s from property developer Owen O'Callaghan were entirely legitimate and had all been used for legitimate political spending.
"There never has been any suggestion of any impropriety," Martin said. "I gave a very, very comprehensive account of that to the [Mahon] Tribunal at the time, with documentary detail."
Developer Tom Gilmartin has previously told the Tribunal that O'Callaghan gave Martin a "five-figure sum" in donations, and had previously donated IR£1,000 to be used on a school construction programme, but which was described by Martin as a personal political donation.
Martin had documentary evidence to show that O'Callaghan's donations had been spent on the local election campaign of 1991, when Martin retained his seat on Cork City Council.
"There is no question in relation to my integrity in terms of the funding of my political cmpaigns – and there never has been, by the way, any sugestion to that affect from anybody," Martin said.
Asked why some of the donations made to him had been lodged to his wife's bank account, Martin said there was "no big deal" in that regard, and insisted the donations had been used on political expenditure within a month of them being given.