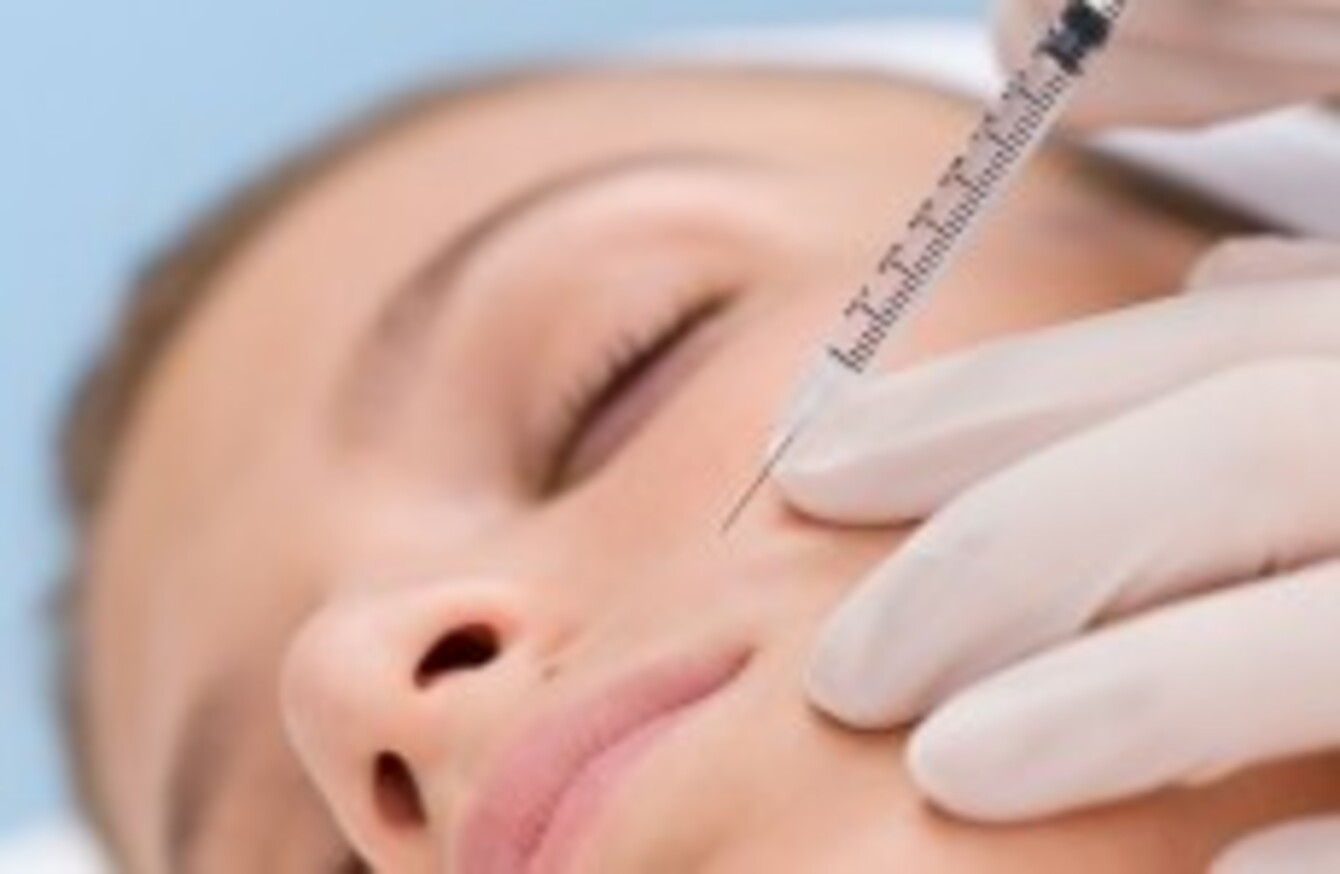 Image: Press Association Images
Image: Press Association Images
LAST WEEK SAW the prosecution and fining of Viktoriya Bulankova, who was convicted of illegally administering Botox at her salon in Dublin.
The Health Products Regulatory Authority (HPRA) said the woman, who was fined €6,000 over the illegal treatments, was using the product Xeomin, containing Botulinum Toxin, which is not authorised by the watchdog and should not even have been made available on the Irish market.
Bulankova was not an appropriately qualified and trained registered medical doctor or registered dentist.
She is not the first person to be punished for this. Last year, the Director of Public Prosecutions prosecuted Mary Concepta Burke for selling a prescription drug commonly used to smooth wrinkles, and she was fined €3,000.
The HPRA told TheJournal.ie that there have been a number of instances identified of people other than qualified practitioners illegally administering Botox-containing prescription only medicine for cosmetic purposes.
"These are investigated by HPRA with a view to stopping this activity and protecting unsuspecting members of the public who may believe that they are receiving a cosmetic rather than a prescription only medicine," the authority said.
It warned that there are a "large number of potential side effects" that could occur from products containing Botulinum neurotoxin depending on the route of administration and the specific condition being treated.
"This is an extremely toxic substance which can only be used safely in the hands of experienced and adequately trained physicians," the HPRA said. "Extreme care must also be taken in the opening, reconstitution, handling and administration of the injection and its subsequent safe disposal."