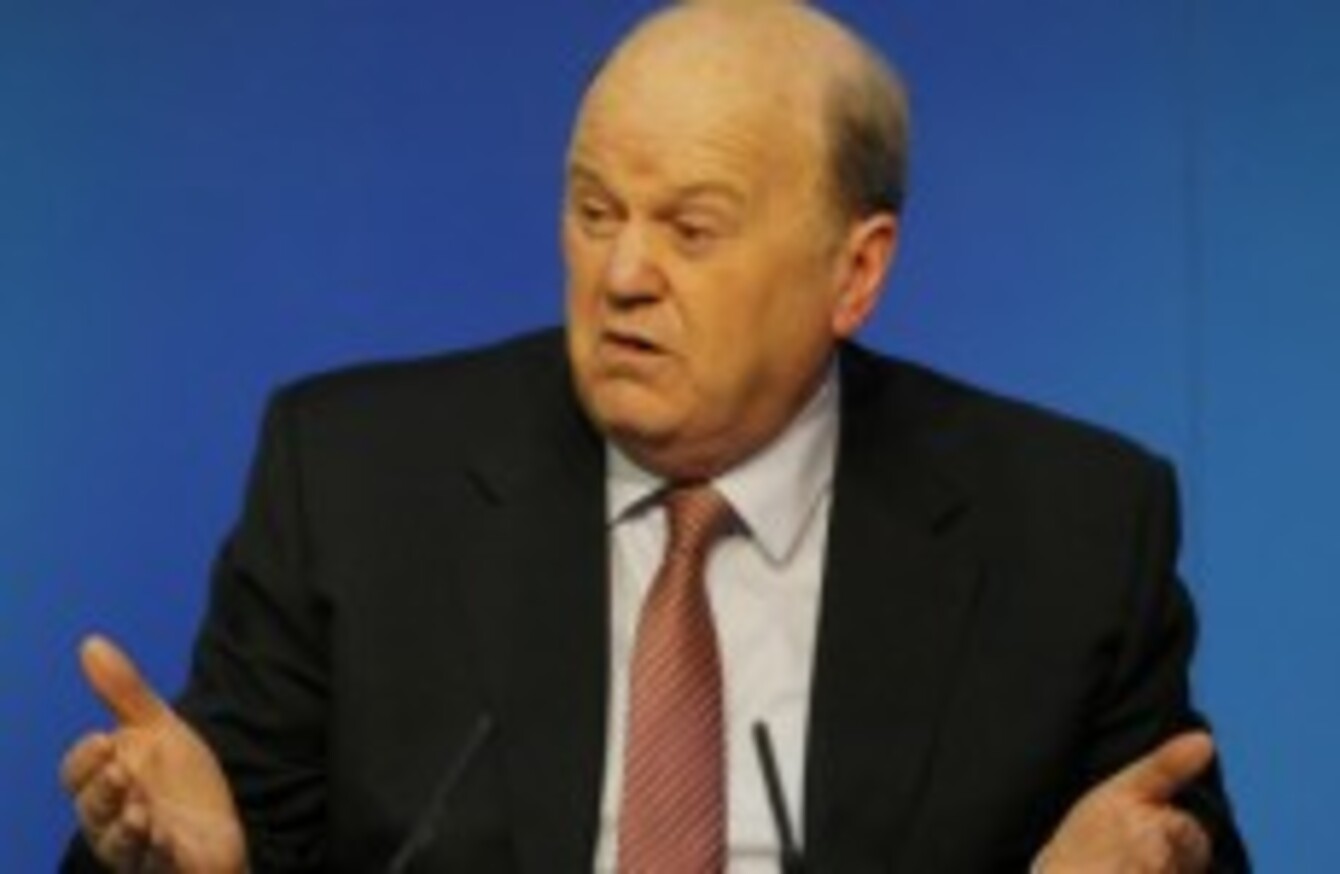 Image: Julien Behal/PA Wire
Image: Julien Behal/PA Wire
MINISTER FOR FINANCE Michael Noonan has said that the 'feta cheese' comments he made regarding Greece during a Bloomberg interview last week were a conscious effort to distance Ireland's economic situation from that of Greece.
"If you go into the shops here, apart from feta cheese, how many Greek items do you put in your basket?" he asked.
Speaking on RTÉ's This Week today, Noonan said that he was aware "there were many people listening who wouldn't understand the Irish position", and that he thought it would be better communication to use the basket analogy rather than statistics.
"I just wanted to make it important to an international audience that Ireland does not have strong links with Greece" in terms of the economy, trade or banks, he said.
"I'm trying to stop contagion," he added. "It's my job as finance minister to try to protect the economy."
"Many of the Bloomberg audience know little about Ireland… and contagion moves from one country to the other and that's why I said it."
The minister also said he is very supportive of Greece remaining in the eurozone.
The eurozone crisis featured high on the agenda of the weekend's G8 summit at Camp David in Maryland.
In a joint statement yesterday, the G8 leaders said they support Greece remaining in the eurozone "while respecting its commitments".