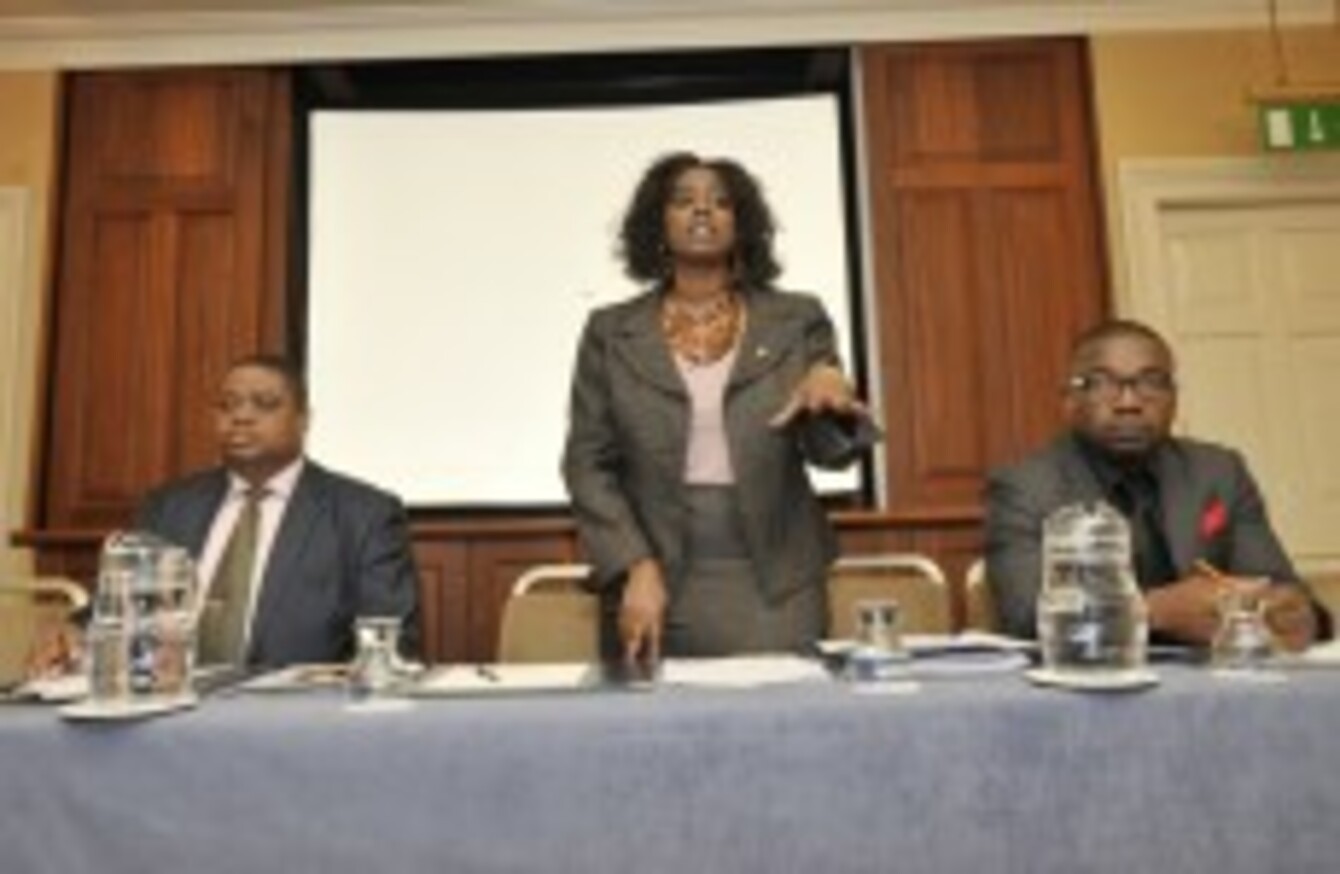 Eric Yao, CEO, Africa Centre, Salome Mbugua, CEO, Akidwa and Clement Esebamen, IWABEC at the Ireland's Black leaders Press Conference this afternoon
Image: Sasko Lazarov/Photocall Ireland
Eric Yao, CEO, Africa Centre, Salome Mbugua, CEO, Akidwa and Clement Esebamen, IWABEC at the Ireland's Black leaders Press Conference this afternoon
Image: Sasko Lazarov/Photocall Ireland
Leaders of the black community in Ireland have said that immigrants here are "under seige" – and that there is evidence of "widespread" attacks against them.
Community leaders described a "regime" of "verbal, physical and psychological attacks on immigrants and Black Africans in particular".
They were speaking in response to comments made by Fine Gael councillor Darren Scully, who earlier this week said he would no longer represent black Africans in his area.
The group detailed a number of attacks against minorities in Ireland in the past year and said that this is evidence of the "growing boldness" of bigots.
Immigrant leaders and representatives from a number of organisations met in Dublin to discuss the racism "that has been felt by immigrants, non-native Irish and black Irish folk as a result of unprecedented levels of racist attitudes, attacks, and a lack of leadership by the government and the institutions of the state," the group said in a statement.
Community leaders Eric Yao of the Africa Centre, Salome Mbunge of Akidwa, a network of African and migrant women living in Ireland, and Clement Esebamen of the Ireland West Africa Business and Economic Council, called on the government to act to end racism in Ireland at a press conference in Dublin this afternoon, saying:
We demand the Irish government live up to its responsibility to protect all residents in the Republic of Ireland and to take strong measures to end racism
Speaking on Six-One News this evening, Salome Mbunge said that racism needs to be taken seriously "from the top level" and called on people to speak out against racism.
A recent Gallup survey found that 73 per cent of black Africans in Ireland believed that discrimination based on ethnicity or immigration was widespread in Ireland.