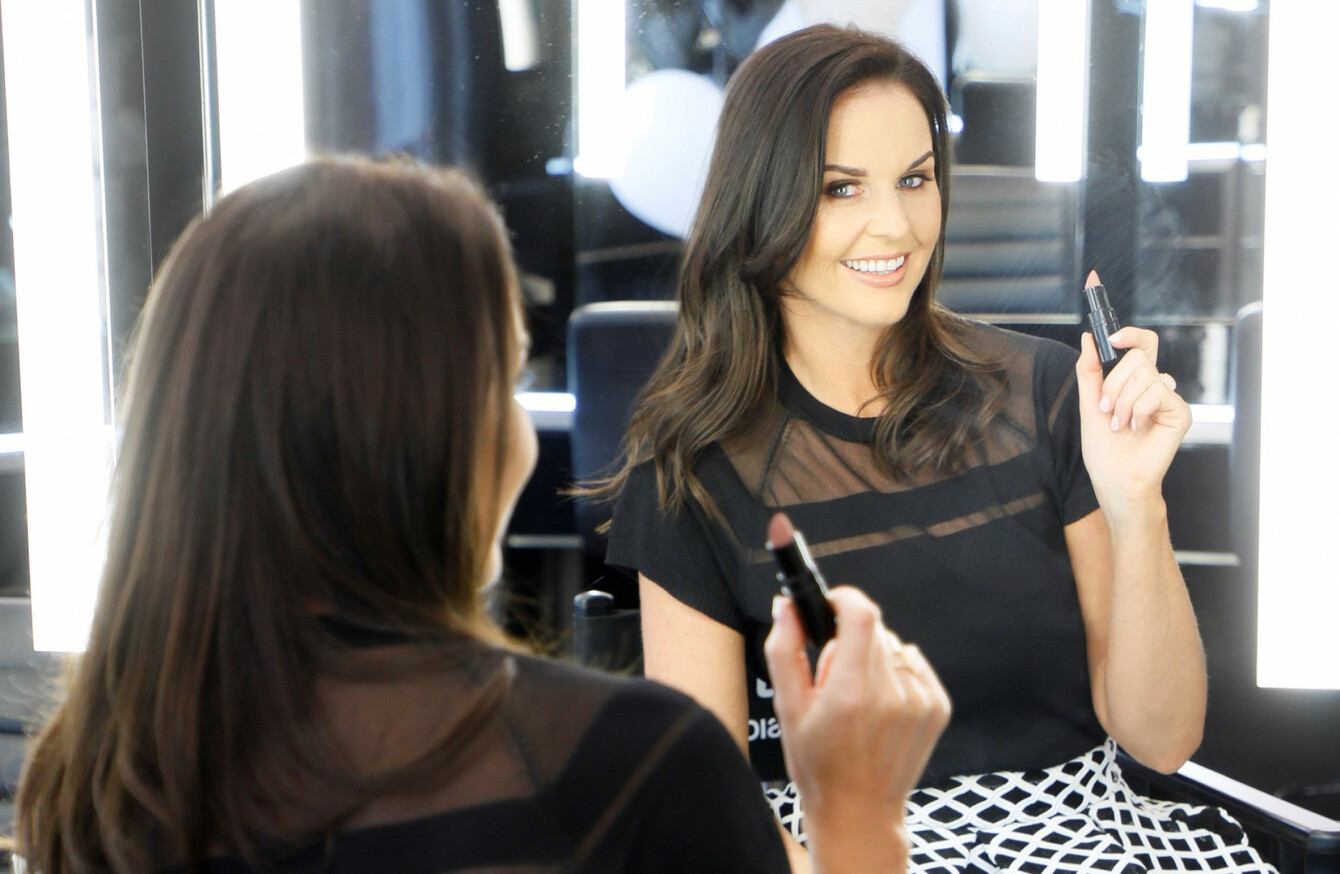 FIVE YEARS AGO Jane Swarbrigg would have said MAC and Urban Decay were Inglot's main rivals, but the Irish make-up scene has exploded since then. 
Online businesses such as UK-based Beauty Bay have added to the competition alongside new retailers and brands, while influencers with large followings are joining the game too.   
According to Swarbrigg, the managing director of Inglot's Irish operation, the make-up industry is competitive and "ever-changing". This means businesses such as Inglot have to constantly think outside the box. 
"Its all about the added experience now because you always have to try to be one better than your neighbor beside you or another site online," she tells Fora. 
"It's a tough industry but we love it – we are at it ten years now so we can't say we are the babies anymore." 
Though figures for the company's turnover have not been disclosed, Swarbrigg said the business peaked three years ago and has leveled off since then. 
"We were growing every year by 30% to 40% and you just couldn't sustain the momentum. We are now running a sustainable business," she said. 
To compete with the new kids on the block, Swarbrigg has decided to launch Inglot products into pharmacies and certain department stores around Ireland this year.
The company has introduced concession stands to McElhinneys in Ballybofey and Burke's Pharmacy in Naas, with plans to enter others in 2019. 
Full circle for the brand
It's an about turn for the brand, which was set up in 1989 by the late Polish chemist Wojciech Inglot. 
He decided to pull the product from 3,000 pharmacies and supermarkets when western products started to compete for shelf-space – following the collapse of communism – and set up his own retail outlets in shopping centers that were being built around Polish cities. 
It was this concept that captured Swarbrigg and her mother Geraldine – who is also a director of the company along with Jane's brother Peter. They approached Inglot more than ten years ago and asked to bring the franchise to Ireland. 
"Ireland was going through the recession at the time, it was this vibrant colorful shop and I remember saying that is what's needed. The standalone stores hadn't been done before here and they were so different," the Mullingar-native said. 
Ten years and 16 shops later, Swarbrigg has had "a lot of tough leaning curves over the years".
"We hit the headlines on Sky News when the river burst its banks in Dublin and Inglot was featured because we had fish swimming in our stand in Dundrum Town Center." 
Focusing on the positive, she said they opened a new concept store that probably would have taken three or four years to do otherwise. 
"You just have to roll with those punches and I guess you never really know what's coming," she added. 
The UK market
Last month, the company announced it is expanding its operations in the UK, having partnered with retailer Next to enter two stores. 
In 2016 the Swarbriggs were asked to take over the UK franchise of Inglot and began the new venture the following year. 
The company, which employs 300 between Ireland and the UK, will also be opening a new store in Manchester bringing its number of British stores to five. 
Swarbrigg said Inglot is in a "slightly better position" launching the brand in the UK compared to when they launched in Ireland where "it wasn't even a name at that stage".
In the UK, makeup artists and professionals have heard of the brand and are excited about it, which helps with gaining traction.
The company has built up a following of 185,000 on Instagram, a major tool for marketing.
"We do all of our shouting via social media it is our shop window … So we are getting quite good now at creating a hype around opening a new store or launching a new product," she said. 
#Open journalism No news is bad news Support The Journal

Your contributions will help us continue to deliver the stories that are important to you

Support us now
Swarbrigg calls the company's followers "Inglot addicts" and said the company has gained "for want of a better word – it's like a cult following".
She laughed when telling Fora that Inglot followers approach her father Thomas Swarbrigg – one half of The Swarbriggs duo that represented Ireland twice in the Eurovision and now the manager of country singer Nathan Carter – at concerts and ask for selfies because they know his daughter.
Swarbrigg said some of her nous in publicly promoting the brand comes from her father,  while some of her business side comes from her mother, who has had a long career in retail including bringing the Vero Moda brand to Ireland. 
"She opened a fashion store in Mullingar and I was literally born and raised in a moses basket in the shop. She said I was the best marketing experiment she did because everyone came in to see the baby and then bought from her," she said. 
Get our NEW Daily Briefing with the morning's most important headlines for innovative Irish businesses.
Written by Laura Roddy and posted on Fora.ie