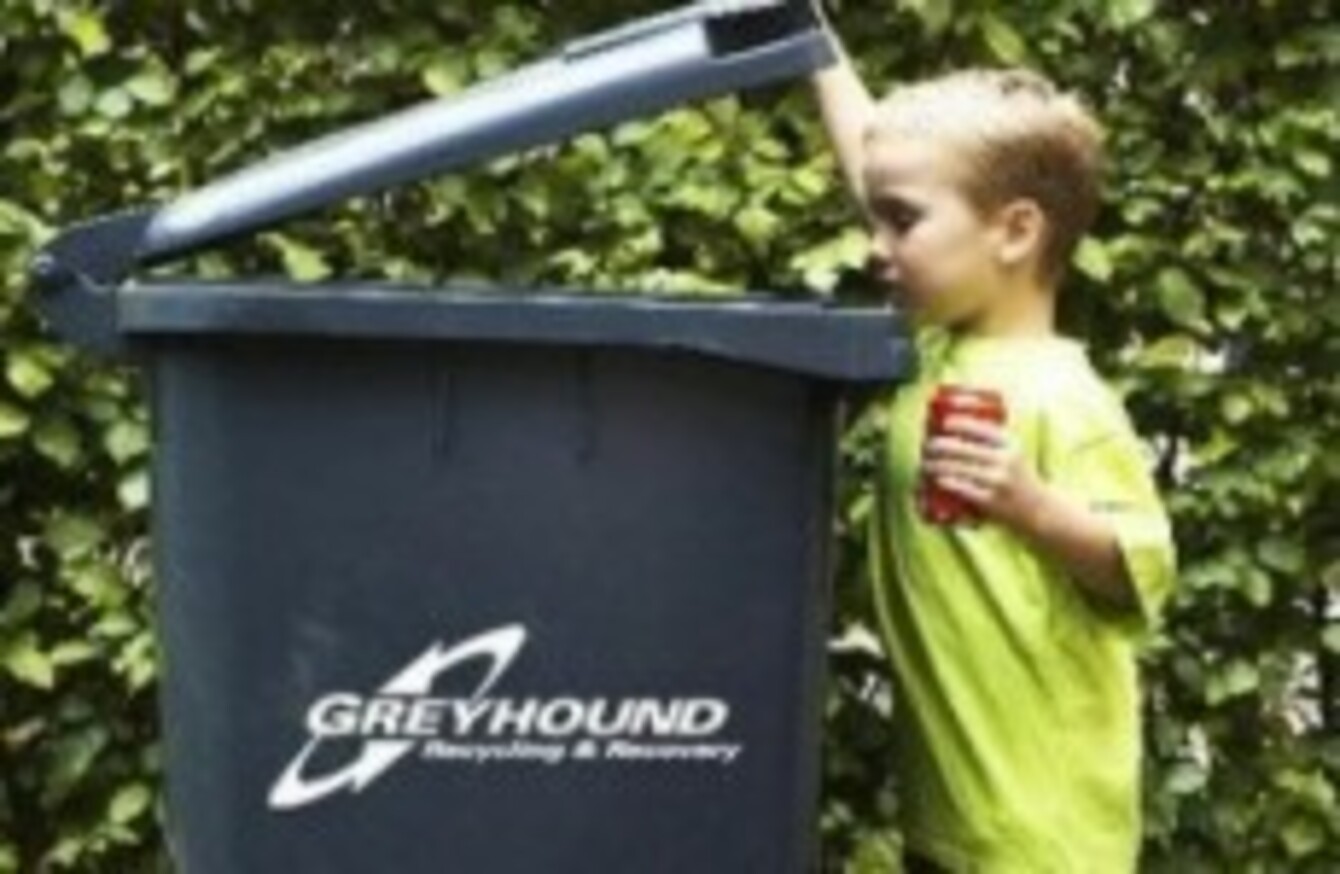 Image: Greyhound Recycling
Image: Greyhound Recycling
GREYHOUND RECYCLING, THE company charged with providing bin services to Dublin city residents has said it will offer a new payment plan for customers.
Previously, the company said residents would have to pay the €80 or €100 (depending on bin size) annual fee upfront before 15 February to ensure a continued service.
Today, Greyhound backtracked slightly, stating it would implement a 50:50 plan so the amount can be paid in two instalments.
The full amount must be paid before 1 July but the first half still has to be paid before 15 February.
The service is only available to those who signed up to the Automatic Top Up plan.
"We have listened to the concerns expressed by our customers across the city and we have also heard the views voiced by the members of Dublin City Council on behalf of constituents," said Michael Buckley, CEO of Greyhound.
"We understand that many households are financially constrained and struggling to pay bills," he added.
The "common sense" move was welcomed by Labour TD John Lyons who said he had been contacted by concerned residents over the past week.
They were "extremely worried at how they were going to come up with €100 days in a month, and with only a few days' notice," said Lyons.
Many homeowners and tenants in the area only discovered the changes to their bin services when the Council issued a notice last weekend.
Lyons criticised the Council for allowing the change to go ahead before a sufficient information campaign was launched.
"It is clear that the information campaign regarding the changeover of bin collection services in the city has left a lot to be desired, including in providing information to TDs and other local representatives," he continued.
Clearly a new information campaign is now needed to let residents know about this change, as I know from calls to my office that there is still a great deal of confusion and worry out there."
Dublin City Council stopped providing bin services to 140,000 residents on 16 January, handing the contract over the private company Greyhound Recycling.