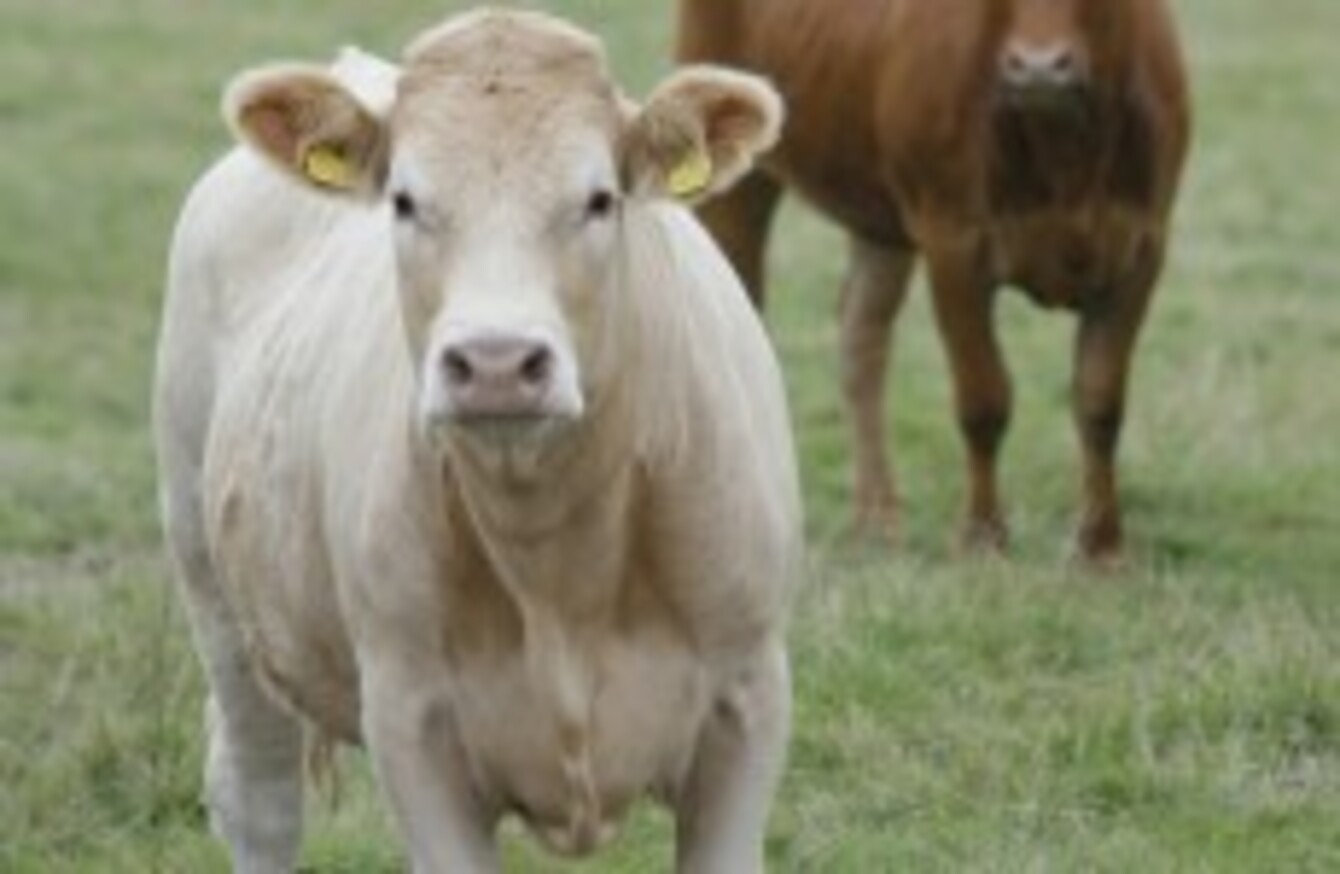 Image: Mark Stedman/Photocall Ireland
Image: Mark Stedman/Photocall Ireland
EUROPE IS BEING asked to treat Ireland as a special case when negotiating new greenhouse gas targets because of the emissions that come from Ireland's cattle.
The EU council is meeting today as it attempts to agree a new packet of  climate change targets for 2030.
Plans to cut greenhouse gases by 40%, make renewables account for 27% of energy use and set an energy savings target of 30% appear in draft guidelines for the conclusions of the summit.
But the Irish Government is set to lobby for specific recognition because of the importance of the agricultural sector to Ireland's economy.
Ireland's cattle livestock accounts for a disproportionately high percentage of Ireland's greenhouses gas emission.
Globally, 10-12% of greenhouse gas emissions come from agriculture but in Ireland the figure is closer to a third.
Business lobby group Ibec argues that this should be taken in to account when Ireland's 2030 targets are set.
"We cannot afford to continue to shoulder an unfair burden," says Ibec's Dr Neil Walker.
Ireland should only accept a 2030 target that takes account of our unique emissions profile, and allows us to offset agricultural emissions through afforestation.
The last long-term EU target for 2020 was to cut emissions by a fifth with Ireland likely to miss its commitments.
The EU now wants an agreement on new targets, among the world's toughest, in place ahead of a summit in Paris in 2015 at which a new UN-backed global treaty on climate change will be agreed.
The situation is being made more difficult however by economic stagnation and the conflict in eastern Europe which has cast doubt over the supply of gas from Russia.
Additional reporting by © – AFP 2014