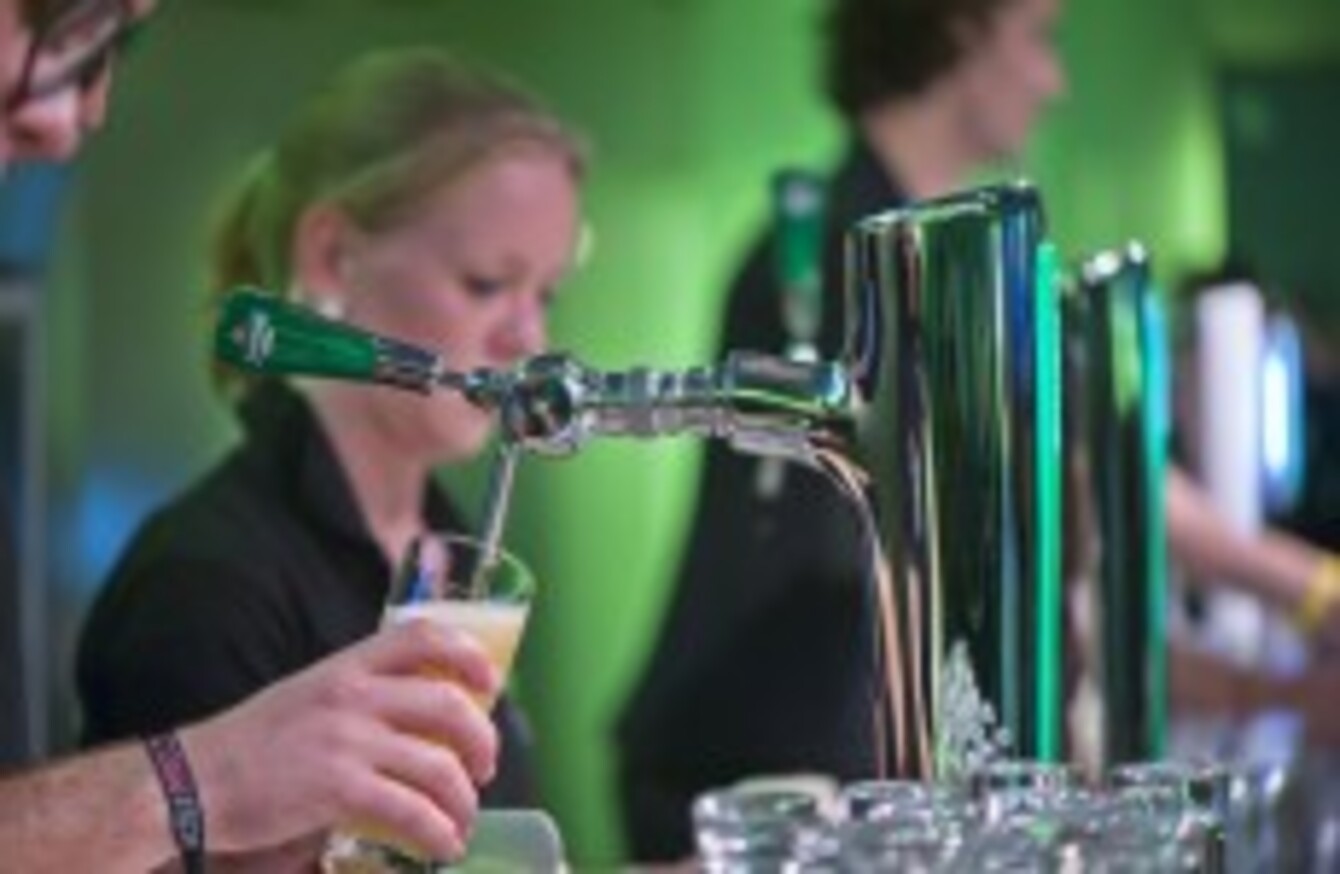 Image: Yuri Turkov/Shutterstock
Image: Yuri Turkov/Shutterstock
IRELAND'S ECONOMY COULD drive you to drink, but it has a lot in common with our beer market, according to Heineken.
The Dutch brewer, which today also announced that it has become the top-selling lager in the country for the first time, said that post-recession recovery in sales is mirroring the recovery in Irish property prices.
"The Irish beer market is mirroring the tiered economic recovery which the country is currently experiencing. Our trade growth is very much focused in the Dublin and suburban areas, with rural areas west and North West of the country very much behind the capital."
Market share
Heineken Ireland said that it currently possesses around 28% of the volume of the Irish beer market, commanding one-third of a consumer spend worth €2.6 billion.
On top of the flagship beer, Heineken Ireland distributes Tiger, Coors Light, Desperados and Sol.
Overall, the beer market declined by 0.8% in the first six months of the year. However, the 'on' trade, which measures activity in pubs and bars, is showing signs of growth, which Heineken Ireland attributed to a return of consumer confidence.
Chief executive Maggie Timoney said that "it continues to be tough to operate in this declining market, particularly in the context of the punitive excise tax increase imposed on our industry by the government. These taxes are a tax on consumers, tourism and jobs."