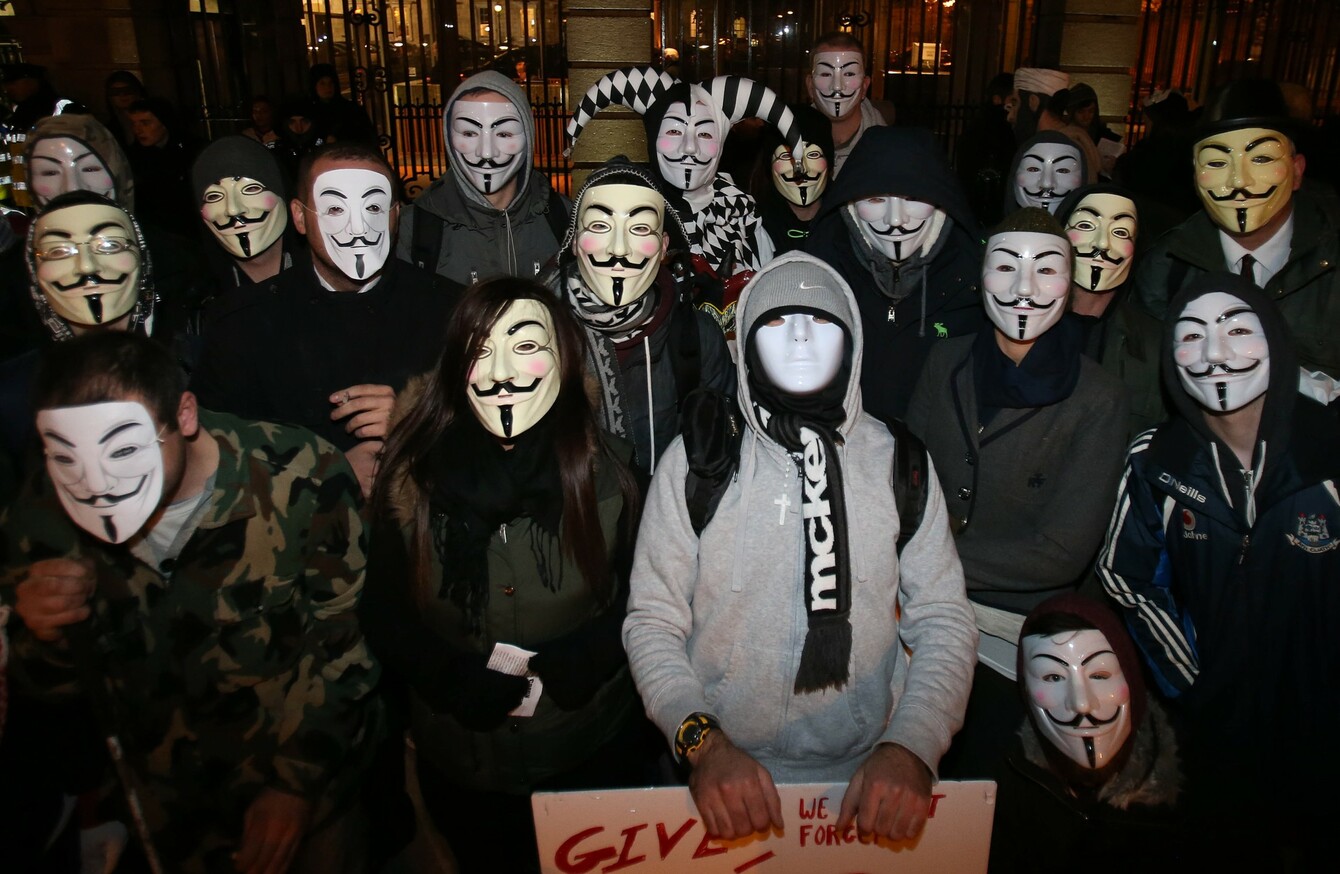 Image: Niall Carson
Image: Niall Carson
AN IRISH MAN wanted by US authorities in connection with the notorious illegal online marketplace Silk Road is set to be extradited to the US to face charges for his involvement with the website.
Silk Road was a website synonymous with the so-called Dark Web before the FBI shut it down in 2013. It amassed hundreds of thousands of users in its short two and a half year lifetime.
Gary Davis, from county Wicklow, has been fighting the extradition charge in the High Court on the basis it would breach his constitutional rights and human rights under the European Convention, but the judge rejected his defence.
Considering the High Court has made a final decision in relation to the extradition request by US authorities, we've decided to explain exactly what the Dark Web is and take look at the Irish involvement in the secretive community.
What is the Dark Web?
Very much like the internet, the Dark Web isn't exactly a place. It's like looking underneath the hood of the internet. But before we get into the Dark Web, let's quickly talk about the Deep Web because there are important differences.
Search engines can only account for a certain portion of the internet, about 10% actually. The rest of the internet is call the Deep Web and it consists of stuff that people don't want to feature on search engines like the webpages for bank accounts, content that companies want to appear behind paywalls and secretive chat rooms, like the one recently launched by the hacktivist group Anonymous.
Even deeper than the Deep Web is the Dark Web. It's where marketplaces for illegal goods, like the Silk Road, call home. But it's not all drugs and sex on the Dark Web.
Some people use it to simply stop adverts following them around the internet, whistle-blowers use it to share information and expose high level corruption and some journalists use it to contact their sources in a highly secure and untraceable manner.
How do I access the Dark Web?
You can't just Google the Dark Web, you need to use services like Tor.
Tor is essentially the incognito setting on a web browser on steroids. It's software that anyone can download for free and allows users to access the Dark Web. At the same time it hides users' browsing activity and the fact they even are accessing this secretive part of the internet.
It's a bit complicated, but we have an accessible example.
Imagine you're in a room with thousands of people and there is a door to another room with cake in it. You want to get a slice of cake, but you don't want anyone in the next room to see you took some cake.
So you go and ask someone else in the room to go get you a slice of cake, then they wander off and ask someone else to get the cake for them and so on until we've repeated that process thousands of time. No one really knows who wants the cake. You could be the first, 10th or 4,000th person to ask another person to get the cake.
Eventually someone goes into the next room, gets the cake and brings it back. Then they pass it back to the person who asked them to get it in the first place until it reaches its owner.
And that's how Tor works. It's pretty much like hiding in a crowd of people.
What is Silk Road?
It was regarded as the most sophisticated website on the Dark Web selling drugs, such as heroin and LSD.
It was reported to have handled $1.2 billion in transactions in just over two years and had hundreds of thousands of users using its Amazon-like marketplace to purchase items and services such as fake IDs and even hitmen.
Its purported founder, Ross Ulbricht, better known by his alias of the Dread Pirate Roberts, said on the website's message boards that the marketplace isn't just about "sticking it to the man", he claimed that Silk Road was primarily a group of people "standing up for our rights as human beings".
Dread Pirate Roberts was arrested in a public library in San Francisco by the FBI in 2013, caught red handed as he was logged into the website.
#Open journalism No news is bad news Support The Journal

Your contributions will help us continue to deliver the stories that are important to you

Support us now
How was Davis involved?
Davis allegedly went under the name Libertas when he was an administrator on the website. It has been claimed during his time as an administrator Davis dealt with questions from site users and helped categorise some of the items available for purchase.
He has been charged with three offences by US authorities, including conspiracy to commit computer hacking, money laundering and distribution of illegal drugs.
The US Department of Justice has claimed that his narcotics charge is the most serious of his three offences and in America there is a minimum sentence of 10 years handed down to those found guilty of illegally selling narcotics.
What's the legal precedent for involvement with Silk Road?
Well, Ulbricht was handed a double life sentence (60 years) without parole and given three additional sentences of 5, 15 and 20 years to be served concurrently with the life sentences.
His trial has been widely criticised by his family and legal representatives as an obstruction of justice and further questions were raised over the validity of the US government's accusations when it dropped initial charges of murder and leveled at Ulbricht. Authorities had originally claimed Ulbricht tried to hire a hitman.
The five sentences handed down to Ulbricht showed that the US legal system is taking a very heavy hand against those involved with illegal activity on the Dark Web.
Written by Killian Woods and posted on Fora.ie