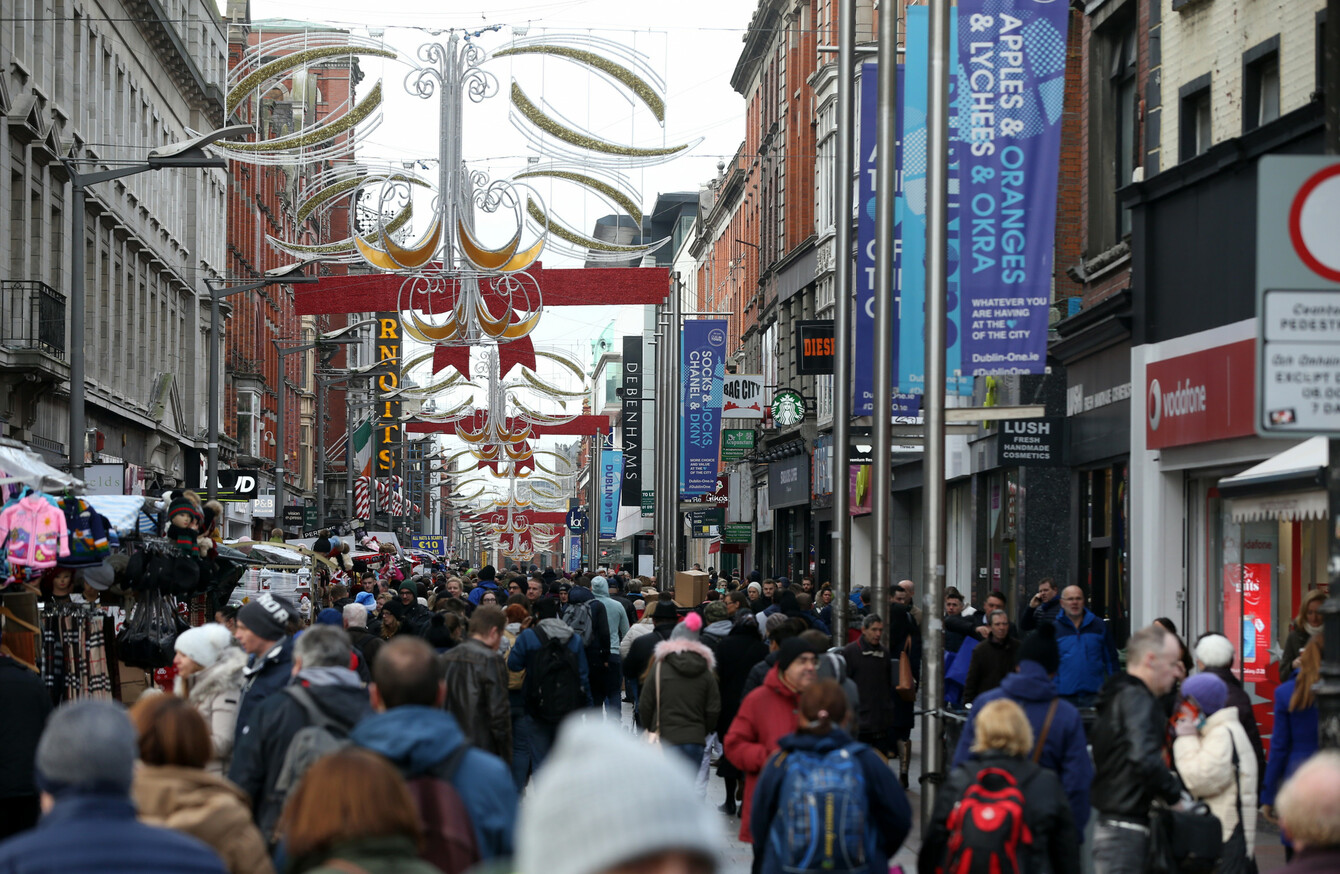 Henry Street, Dublin
Image: Sam Boal via Rolling News
Henry Street, Dublin
Image: Sam Boal via Rolling News
IRISH RETAILERS ARE on course to hit their best Christmas season since 2007, according to business group Retail Ireland.
The group has said it expects Irish households to have spent an average of €2,654 in shops this month. That's €870 more than any other month this year.
Many retailers are reporting a noticeable uplift in their online stores this Christmas season too, according to Retail Ireland.
"Retailers are reporting steady, if unspectacular growth on the same period in 2016. Most remain on track to achieve pre-Christmas sales growth targets which would result in the best Christmas performance by the sector in close to a decade," Director of Retail Ireland, Thomas Burke said.
"That said, sales with likely remain somewhat off the 2007 peak, and for some retailers, it will be a close run thing, with the performance in days immediately post-Christmas, and the January sales, likely to be crucial in terms of the final outcome," he said.
However, despite a more positive mood this year, retailers have said that recent weeks have seen a significant distortion in trade in border counties as a weak sterling continues to draw Irish consumers into Northern Ireland to shop.
Delivery companies are reporting brisk trade in packages from the UK and beyond this month, too.
"Retailers have been greatly challenged in recent weeks by an increase in both cross-border sales and online sales with foreign websites," Burke said.
In order to counteract this shift, retailers have continued to drive prices downwards and improve both in store and online offerings.
The population is estimated to have grown by 52,900 people in the year to April 2017, marking the largest annual increase since 2008.