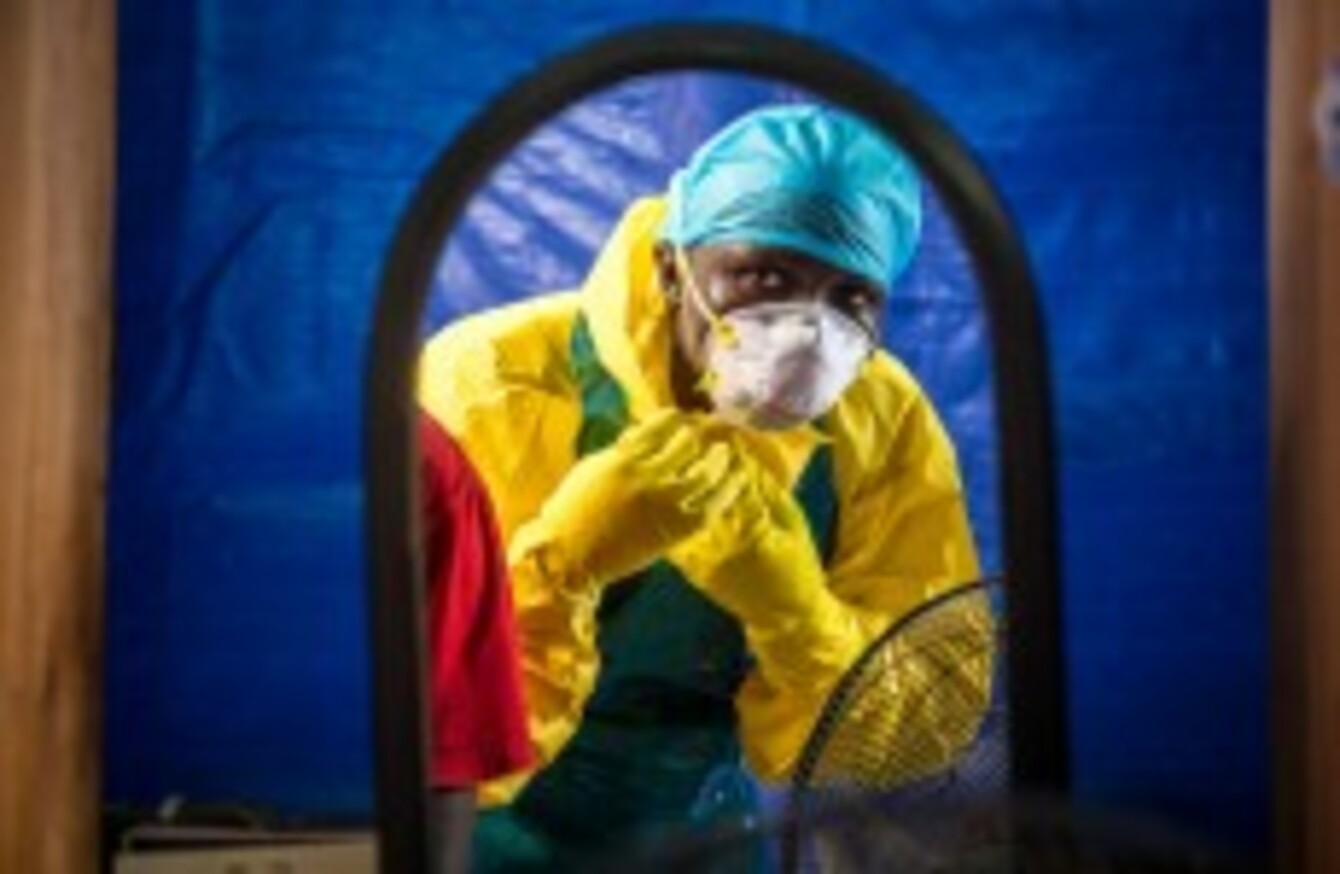 A health worker putting on protective clothing in Freetown, Sierra Leone last year
Image: Michael Duff/AP/Press Association Images
A health worker putting on protective clothing in Freetown, Sierra Leone last year
Image: Michael Duff/AP/Press Association Images
THE GOVERNMENT WILL be funding ambulances and burials as part of ongoing efforts to combat Ebola in Sierra Leone.
It has been announced that additional funding of €778,000 will be made available as part of the response to the spread of the virus in the west-African nation.
The money will go towards supporting workers responding to the crisis as well as providing maintenance and fuel to the large number of ambulances and burial vehicles operating in the region.
Distribution
It is estimated that the funding will help around 5 million people across twelve districts in the country.
The action is being taken in accordance with a need identified by Sierra Leone's National Ebola Response Centre.
Advice on distribution is also coming from a member of the Irish Defence Forces based in the country. This individual is a qualified paramedic and experienced in medical planning – with additional expertise in fleet management.
Speaking about the additional funding, Minister for Foreign Affairs Charlie Flanagan, said:
This programme will improve the reach and effectiveness of the emergency vehicles and thus reduce Ebola transmission and mortality rates by ensuring that ambulances and other response vehicles are properly maintained, fuelled and decontaminated.
Outbreak
The current outbreak of Ebola has been provailant in western Africa since December of 2013. Sierra Leone has been one of the worst affected countries – having suffered 7,354 labratory confirmed cases and 2,758 deaths. Liberia and Guinea have also been badly affected.
In total the virus has killed close to 8,000 people.
Earlier this week the first confirmed case of Ebola was reported in the United Kingdom – with Scottish nurse Pauline Cafferkey, a recent returnee from Sierre Leone, being found to have the condition.
In 2014 Ireland contributed more than €18 million to affected countries in west Africa. More than €5 million of this has gone towards treatment facilities in Sierra Leone and Liberia.
Also speaking about today's announcement, Minister for Development, Trade Promotion and North South Co-operation, Seán Sherlock, said: 
As one of a small number of countries with an Embassy in Freetown, Ireland has been very active in working with local and international partners to fight the Ebola epidemic.