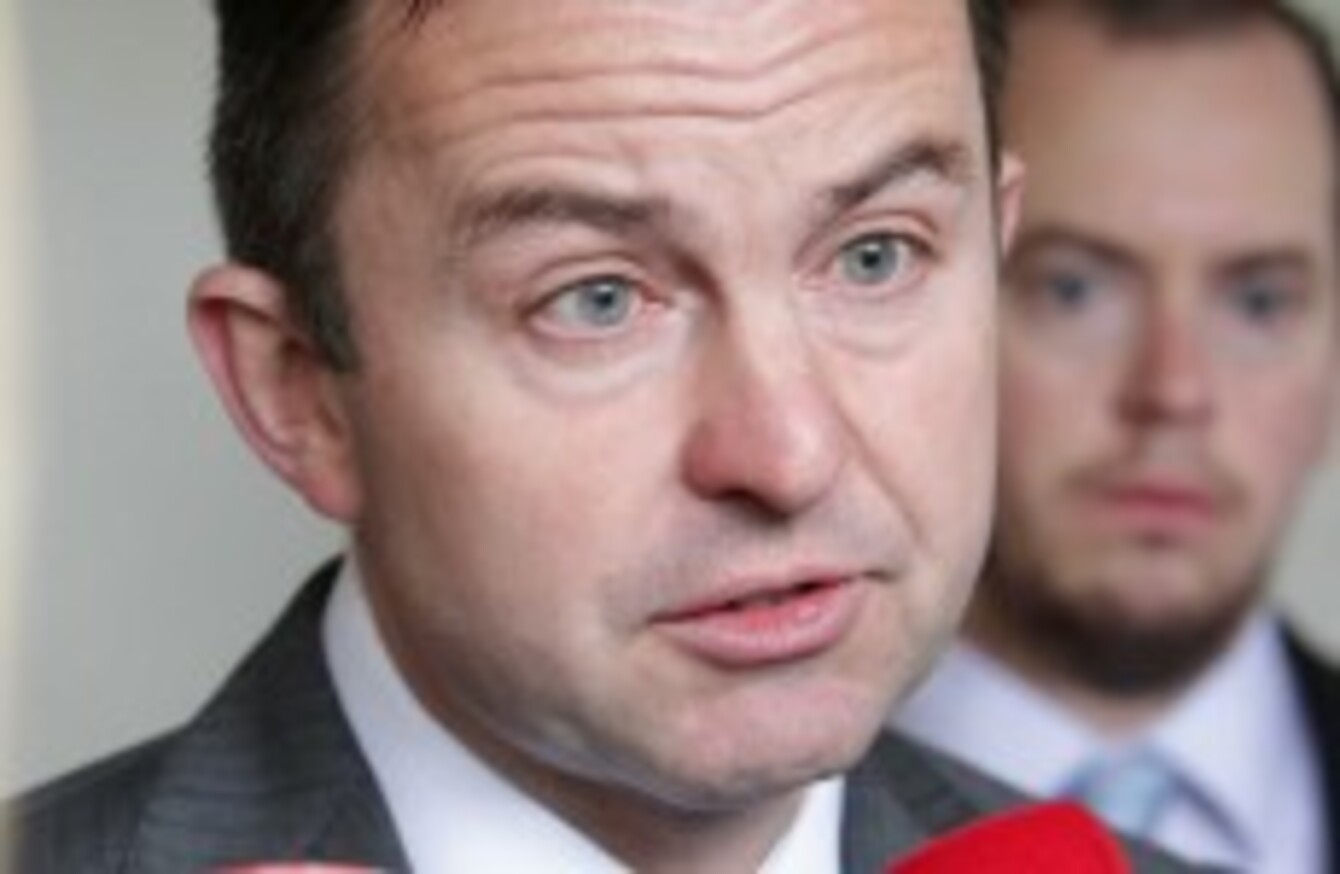 Image: Mark Stedman/Photocall Ireland
Image: Mark Stedman/Photocall Ireland
JUNIOR FINANCE MINISTER Brian Hayes has said Ireland will easily clear the government deficit limits laid down for it by the European Commission for 2012.
Speaking on RTÉ Radio 1 this morning, Hayes said the general government deficit for 2012 would likely be under 8 per cent of Ireland's total economic output, or GDP.
By comparison, the European Commission's targets – under the 'excessive deficit procedure' which pre-dates Ireland's bailout – had demanded that the deficit be under 8.6 per cent of GDP.
Hayes was commenting on the final Exchequer returns for 2012, published yesterday, which showed a higher-than-expected rate of tax income in each of the 'big four' areas – income tax, VAT, corporation tax and excise duty – coming in higher than expected.
The government's total tax revenue stood at €36.66 billion, up from €34.03 billion in 2011.
The Fine Gael minister told Morning Ireland that many of the taxation measures that the government would take in the lifetime of the current Dáil had already been introduced – and that the cabinet was mindful of how little room there was to levy more taxes.
He added that half of the money that the government needs to raise in new taxes in Budget 2014 (estimated at €1.1 billion) had already been accounted for in this year's Budget, particularly with the introduction of a new €500 million annual property tax which will not kick in until July of this year.
Ireland is required to keep its general government deficit below 7.5 per cent of GDP next year, a target which is likely to be achieved given the adjustments of Budget 2013 and a modest increase in GDP.
Final figures for Ireland's deficit-to-GDP ratio will be confirmed in March when the CSO releases its final figures for Irish economic output in 2012.