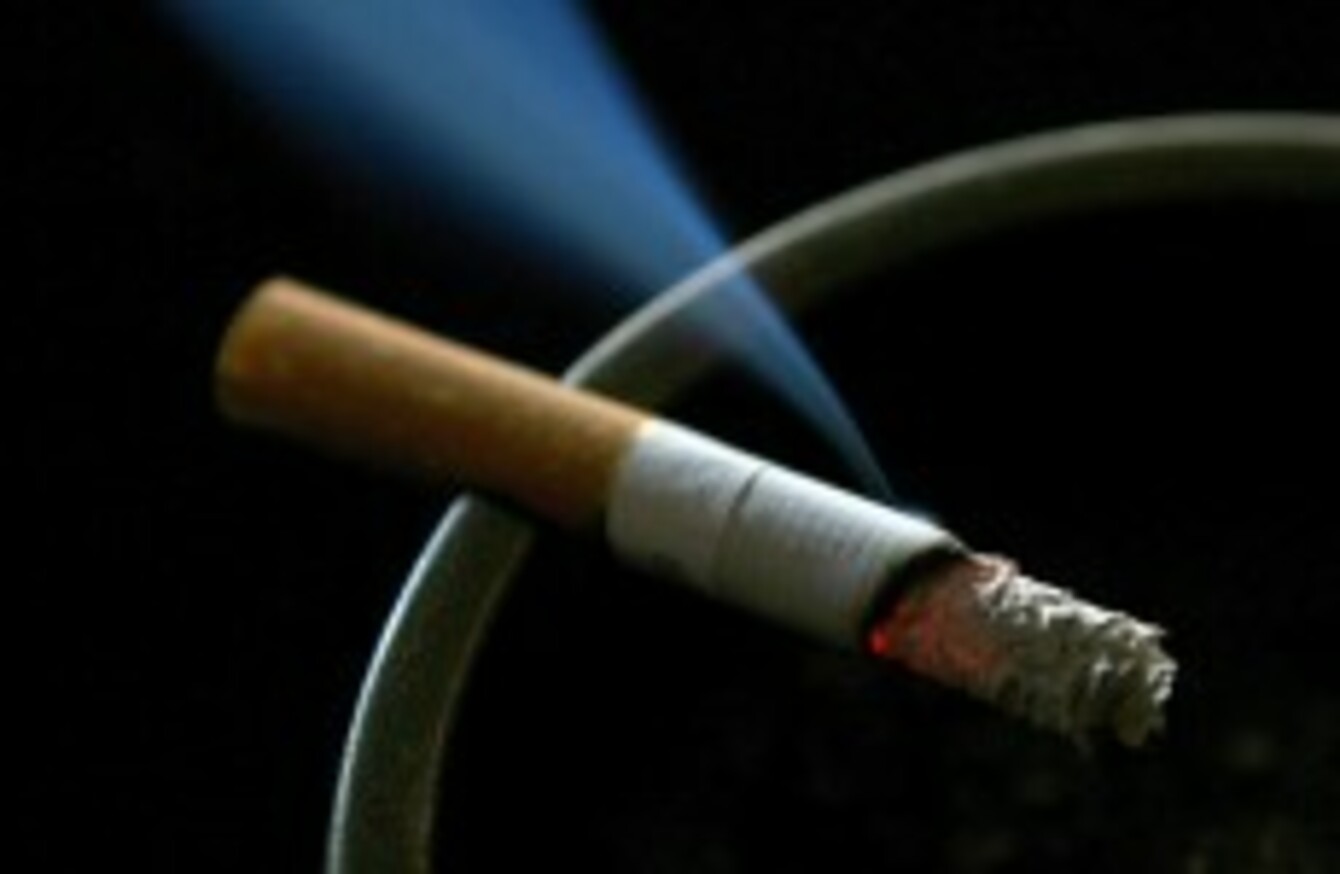 Image: Gareth Fuller/PA Wire
Image: Gareth Fuller/PA Wire
THE AVERAGE AGE of taking up smoking in Ireland is the lowest in the European Union, according to a report by the European Commission.
In Ireland the average age of a person starting to smoke is 16.4 years-old compared to the EU average of just under 18.
Yesterday the European Commission proposed tough new rules on how tobacco products should be manufactured, presented and sold.
The new report showed that 51 per cent of respondents have never smoked and one fifth have given up smoking. The report from the Commission shows people in Western Europe are more likely to stop smoking with the highest proportions of ex smokers in the Netherlands, Denmark and Sweden.
With 94 per cent of all smokers staring under the age old 25, the proposals are aimed at preventing children and young people taking up smoking.
The proposed rules include larger health warnings on packaging of cigarettes and other tobacco products and a ban on strong flavourings such as menthol.
Specific brand has been shown to play a significant role with 85 per cent of smokers and ex-smokers in Italy consider it an important factor, followed by 82 per cent in Slovakia, Ireland, the Czech Republic and Greece.
The Commission's proposals also include plans to regulate cross border internet sales and bolster efforts to combat illicit trade.
Specific rules for products that have not been regulated so far such as e-cigarettes and herbal products for smoking would be introduced, and new labelling and ingredient regulations brought in for chewing and nasal tobacco.
According to estimates, smoking costs EU countries at least €100 billion and every year kills almost 700,000 people in Europe. This makes tobacco consumption the largest avoidable health risk, causing more problems than alcohol, drugs, high blood pressure, high cholesterol or obesity.
The proposals must be jointly approved by EU governments and the European Parliament before they can become law.