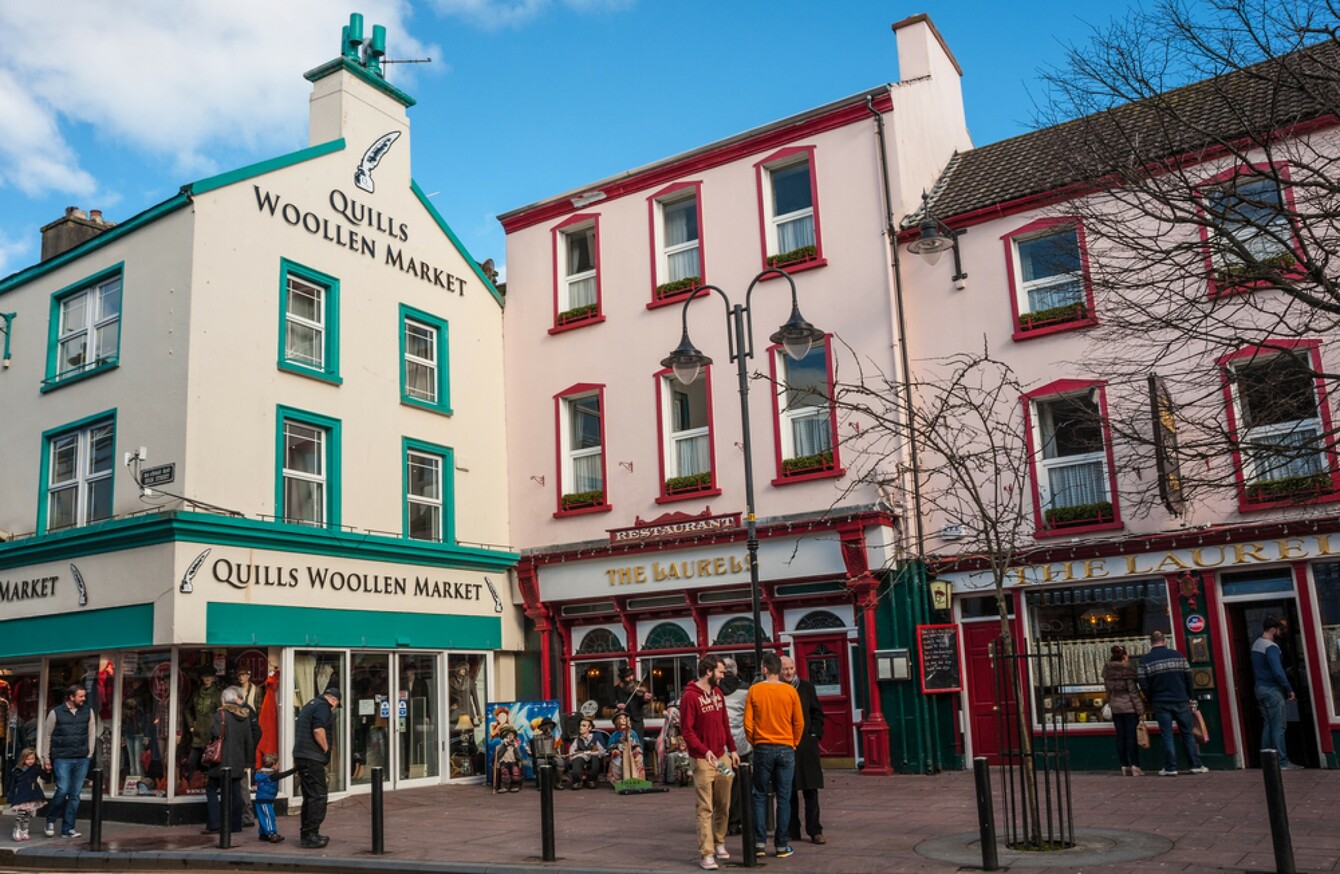 Killarney
Image: Shutterstock/gabriel12
Killarney
Image: Shutterstock/gabriel12
IRELAND AS A population is getting older.
That is according to the third report from the 2016 Census, which sets out the nation's age profile.
The report found that Ireland's population has been getting steadily older since the 1980s. In Census 2016, 37.2% were aged 45 and over, compared with 34.4% in 2011 and 27.6% in 1986. Almost a third of the population 33.2% was less than 25 years old, while 29.5% were in the 25-44 age group.
Nationally the average age was 37.4, with the age in every county rising. Kerry and Mayo have the highest average age at 40.2, while Fingal was the youngest at 34.3 years. The average age of the rural population was 2.4 years older than the urban population, an increase of half a year on five years earlier.
Females were on average 1.3 years older than their male counterparts.
In large towns, Killarney (with an average age of 40.9) was the oldest, followed by Wexford (39.4), while Balbriggan (30.8) and Maynooth (31.9) were the youngest.
The report also shows that age dependency is rising in Ireland. The figure, measured as the number of younger (0-14) and older (65+) people as a percentage of those of working age (15-64), increased from 49.3% in 2011 to 52.7% in 2016.
Deirdre Cullen, Senior Statistician at the CSO said:
"This profile report examines the age breakdown of Ireland's population and the characteristics of different age groups by geographic area, accommodation and household composition.
"It aims to build on the earlier results on age and sex composition in the Summary Results Part 1 and to provide a more in-depth look at all age cohorts in Ireland in April 2016."