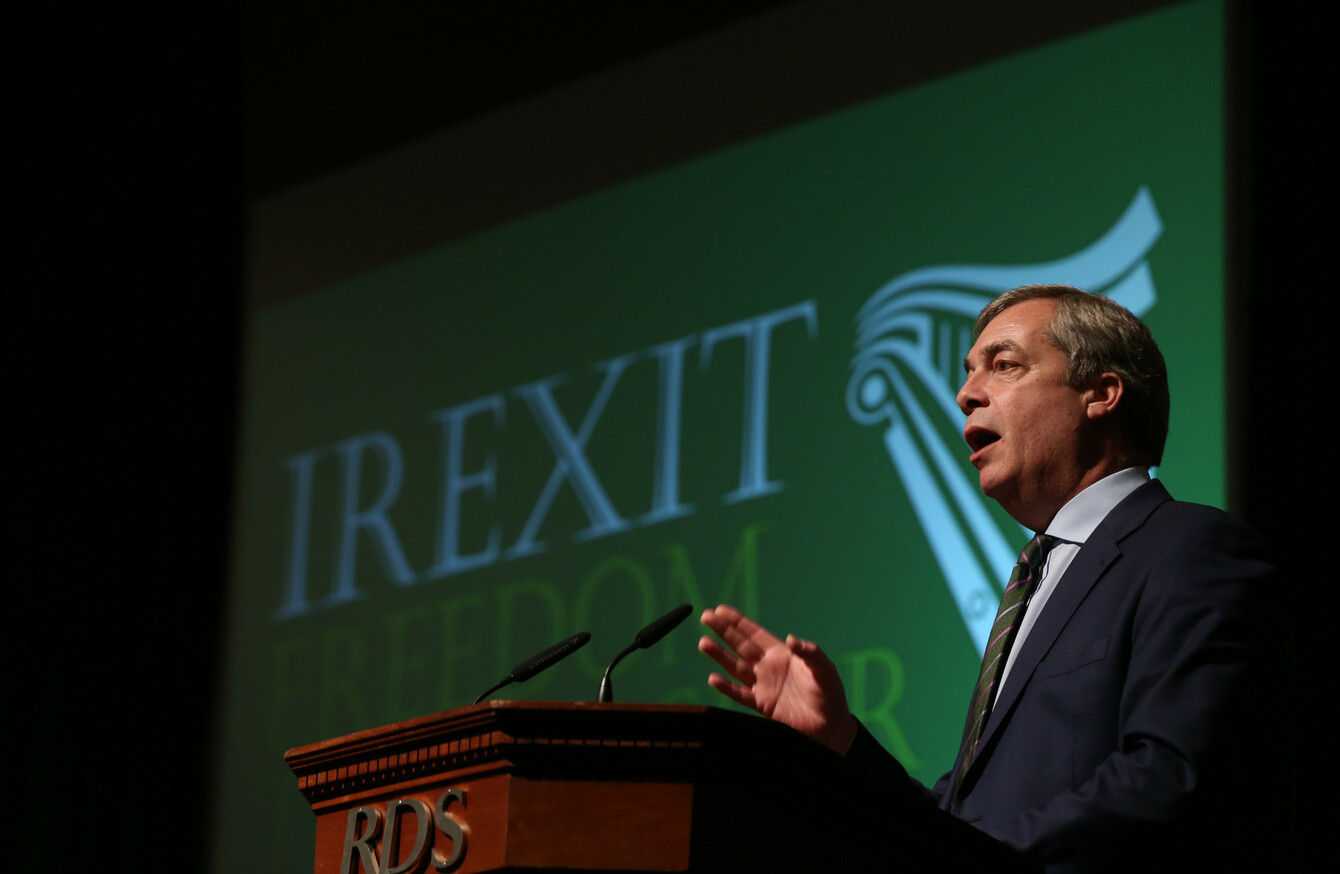 Image: Sam Boal/Rollingnews.ie
Image: Sam Boal/Rollingnews.ie
YESTERDAY, FORMER UKIP leader Nigel Farage swept into Dublin as the main event on a conference on Irexit – the possibility of Ireland following Britain's lead and leaving the EU.
Farage said there is a 'gap in the political market' in this country for a similar wave of anti-EU sentiment, adding that he does not believe Ireland is at heart a pro-EU country.
But does he have a point? Before the UK Brexit referendum little credence was given to the thought that Britain might actually vote Leave – could a similar groundswell of hidden anti-Brussels opinion also seal an Irish exit?
We're asking: Would you vote for Irexit?