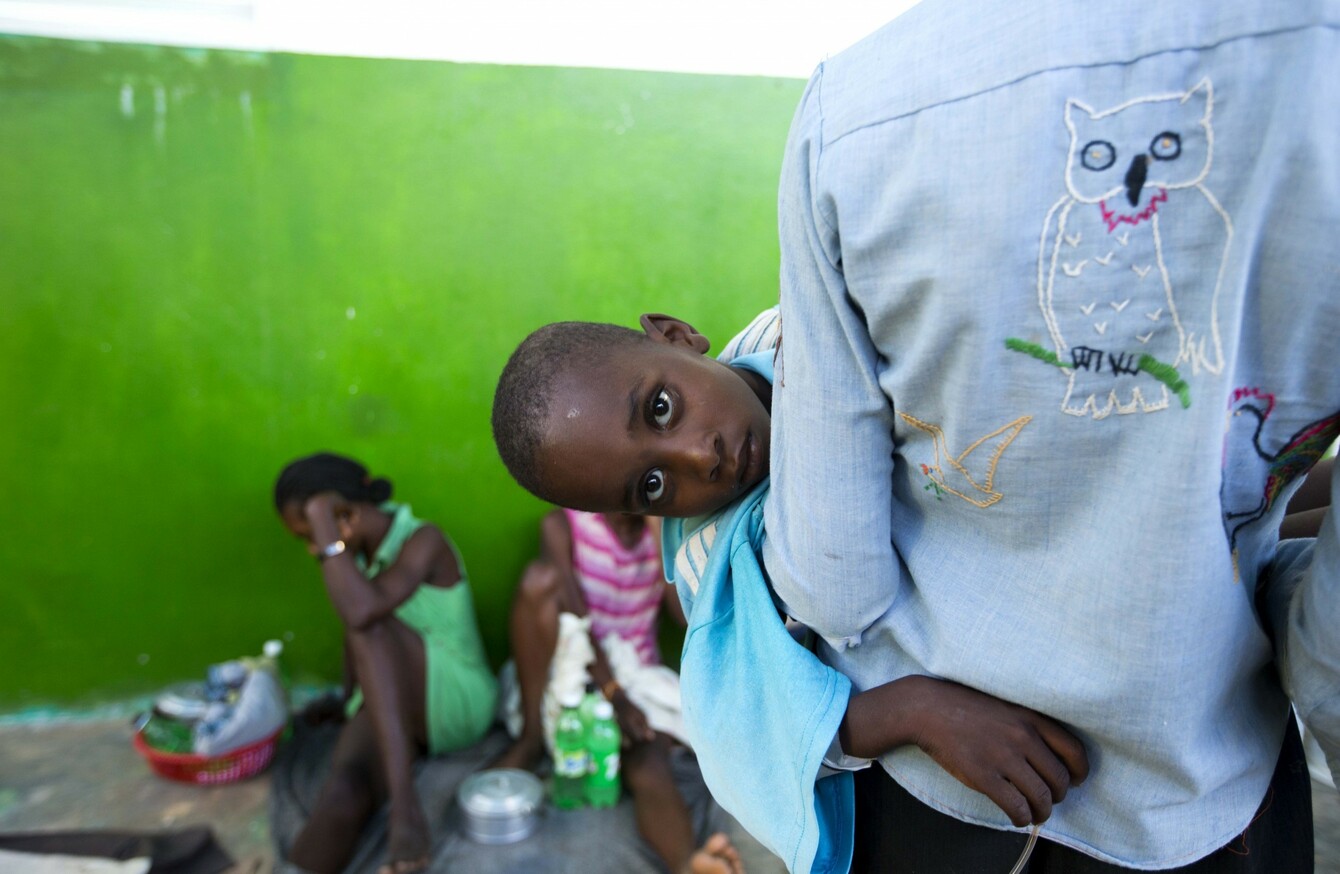 Image: Dieu Nalio Chery/PA Images
Image: Dieu Nalio Chery/PA Images
CONCERN WORLDWIDE'S CEO has praised Ireland's support to the devastated people of Haiti after Hurricane Matthew – but has described the world's overall response a "disgrace".
Official figures coming from the UN in Haiti show that 2.1 million people are affected by the hurricane in a country with a population of 10.1 million.
The death toll caused by Hurricane Matthew in Haiti is threatening to exceed 1,000 people and there are already reports of over 510 cases of cholera in the area.
Dominic MacSorley, who is currently in the Caribbean country, urged donors around the world to "wake up" and meet the UN's flash appeal for €109.3m after it emerged just 20% has so far been donated – nearly two weeks since the disaster.
Mr MacSorley, said: "Nobody should be dying for a lack of money.
Despite the logistic challenges, this is a country that we have access to. There is no war, no bombs dropping and no excuses. The appeal must be met.
"It is a disgrace that there has not been a more robust response, particularly from the big major donors.
"The Irish public have once again been digging deep and we cannot thank them enough."
As part of Budget 2017, an additional €10 million was allocated to Ireland's Official Development Assistance fund – bringing it to a total of €651 million in Irish international aid.
Ireland has also given aid to the besieged Iraqi city of Mosul, and to humanitarian efforts in Syria. The total allocated to Syria from the start of the conflict to the end of this year is €62 million.
With reporting from AFP