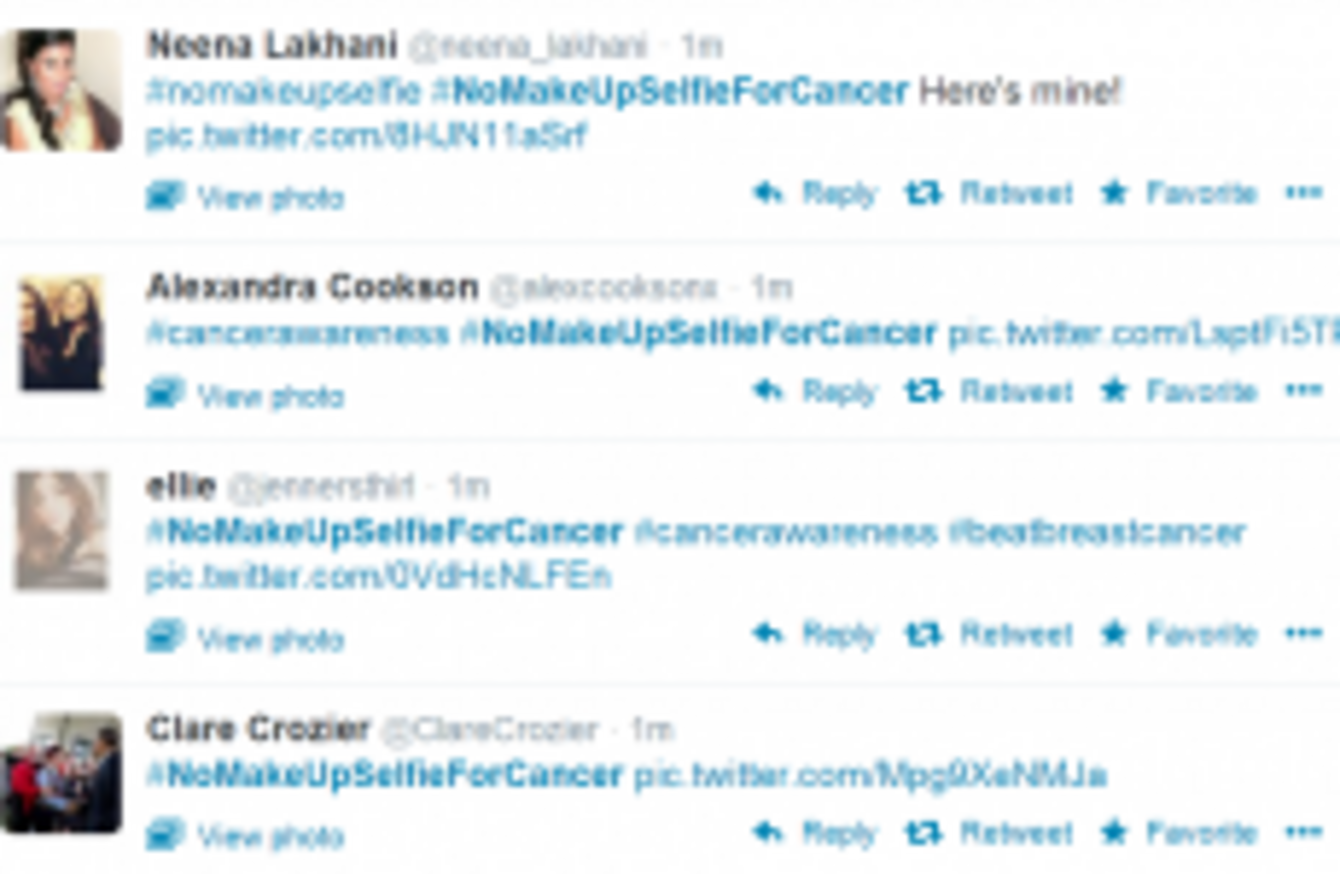 Image: Twitter
Image: Twitter
THE IRISH CANCER Society has received an "exceptional" number of donations as a result of the No Make-up Selfie craze.
The trend is reported to have been started by crime novelist Laura Lippman, who tweeted a picture of herself without make-up after American actress Kim Novak was criticised for her appearance.
It has become associated with supporting cancer research since it went viral on social media earlier this week, with women (and men) posting selfies of themselves without make-up.
The Irish Cancer Society said it has received more than €200,000 in donations over the past 24 hours, noting that it has not directly related to any campaign currently being run by the charity.
"We are however, very grateful for any donations from the general public, including those coming from this source, as we rely on these donations to deliver our vital services," a spokesperson said.
The majority of which has come through its textline.
Cancer Research UK also saw a surge in donations, raising close to €1,200,000, saying they were 'overwhelmed by the incredible support'.

The hashtag has become associated with supporting cancer research over the past few days. (Image Credit: Topsy)
If you want to get involved, you can text Pink to 50300 to donate €4. Terms and conditions are available here.