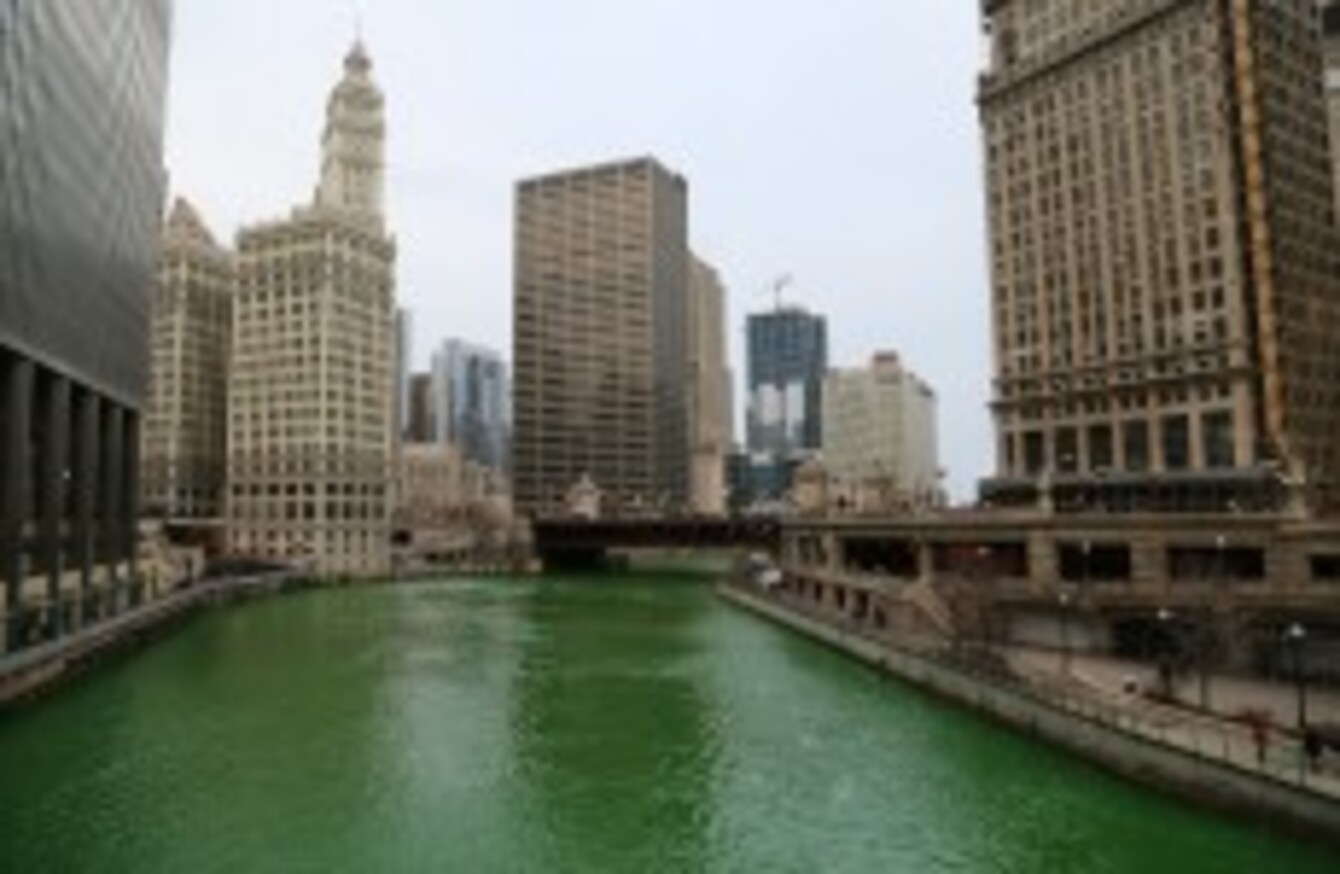 Chicago, and it's St. Patrick's Day inspired green-dyed river
Image: ANDY CROSBY/NEWZULU/PA Images
Chicago, and it's St. Patrick's Day inspired green-dyed river
Image: ANDY CROSBY/NEWZULU/PA Images
THE GOVERNMENT'S ASKING for submissions from the Irish overseas — citizens, recent emigrants, and the wider diaspora — as it carries out a 'comprehensive review' of how it engages with Irish communities elsewhere.
The issue of undocumented Irish in the US is one of the policy issues the Department of Foreign Affairs will be accepting submissions on — along with how the state engages with ageing emigrant communities and the 'status, rights and entitlements' of Irish citizens overseas.
The document from DFA announcing the process also includes subjects like:
Identifying the trends in the ongoing development of the Diaspora
The continued importance and role of the Diaspora for peace on this island
and
How the Government can best connect with the Irish abroad
However, it says the list is not exhaustive, and the Department is open to receiving views on other related issues (submissions can be made here).
"The Diaspora is diverse, encompassing those who left in recent years and the descendants of those who left 100 years ago, or more. We want to hear from all of the Irish overseas," Tánaiste Eamon Gilmore said, in a statement launching the initiative.
Taoiseach Enda Kenny raised the issue of the undocumented Irish several times with US leaders during his St. Patrick's weekend visit in recent days, including President Obama.
He made a direct plea to Speaker of the House John Boehner to forge a deal on immigration reform at a lunch event on Capitol Hill.