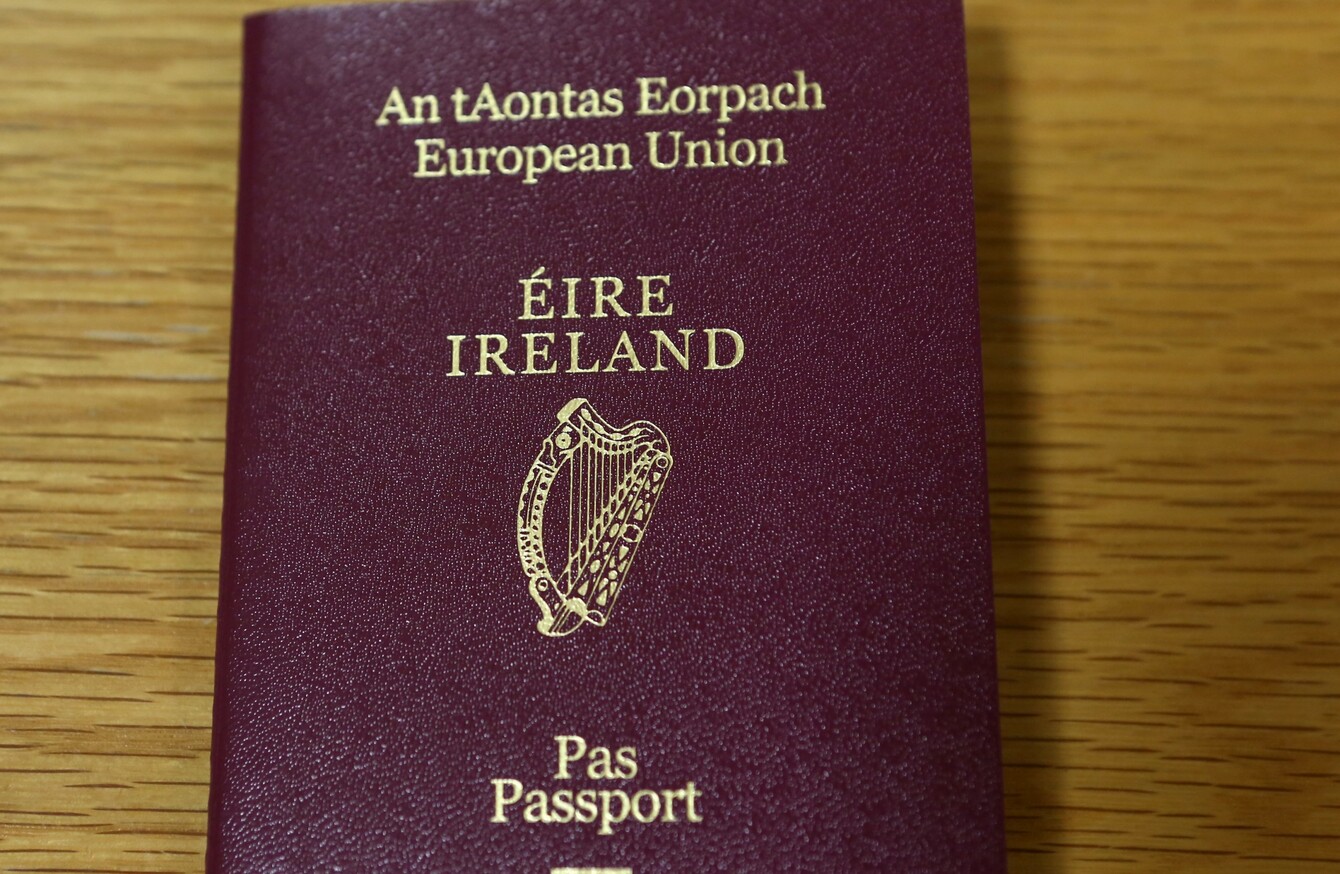 Image: samboal
Image: samboal
THE BREXIT REFERENDUM result has led to a jump in the number of queries about Irish passports today.
With fears growing over what the UK's exit from the European Union could mean for British citizens, people have been searching their family trees to see if they have an Irish grandparent who would entitle them to an Irish passport.
Although there were some reports of queues outside passport offices in the Republic of Ireland, the Department of Foreign Affairs (DFA) told TheJournal.ie that this was in fact incorrect.
But it did confirm that there was a spike in the number of queries about Irish passports since the Brexit result:
There has been an increase in queries in respect of entitlements to Irish passports today
It noted that passport offices in Dublin and Cork are operating as normal.
There was also a report that there were queues for Irish passport applications in the mainly Unionist Bangor area of Co Down. One local told TheJournal.ie that her mother-in-law witnessed a queue for applications at Bangor main street post office.
There was a huge spike in UK-based web searches for 'getting an Irish passport' after the Brexit result, according to Google:
The DFA noted that the entitlements to Irish citizenship/passports – including for those born on the island of Ireland and those claiming citizenship through parents or grandparents born in Ireland – are "unchanged as a result of the referendum".
It added:
It is important that people who are interested in applying take time to get the full facts before they submit an application or to call the Passport Service/Embassies.
More information on passport and citizenship entitlement can be found on the department's website. It has encouraged people to consult the website before seeking to apply for a passport.
It points out:
If you were born on the island of Ireland before 1 January 2005, you are entitled to be an Irish citizen.
If you were born on the island of Ireland on or after 1 January 2005, your right to Irish citizenship depends on your parents' citizenship at the time of your birth and the residency history of one of your parents before your birth.
The passport service's Twitter account received multiple requests for information on applying for an Irish passport today.
Many of the tweets were from people with parents or grandparents who had been born in Ireland, though some also asked if they could get a passport through a spouse – which isn't possible.
The DFA said the Passport Service will "closely monitor the situation with respect to the impact on applications and the deployment of Passport Service staff".
It will release the figures for applications in June at the end of this month.
At last count, there were 430,000 Irish-born people resident in Britain, and one in four people in Britain have Irish heritage, the DFA says.
The DFA added that is important to note that the Brexit process "will take some time and UK passport holders continue to enjoy the rights of EU citizens until a formal exit occurs".
Under the Treaties, it is envisaged this is a process that will take at least two years.
So while there is no hurry with regards to getting an Irish passport, it looks like people are very eager to get on the case after today's shock Brexit result.