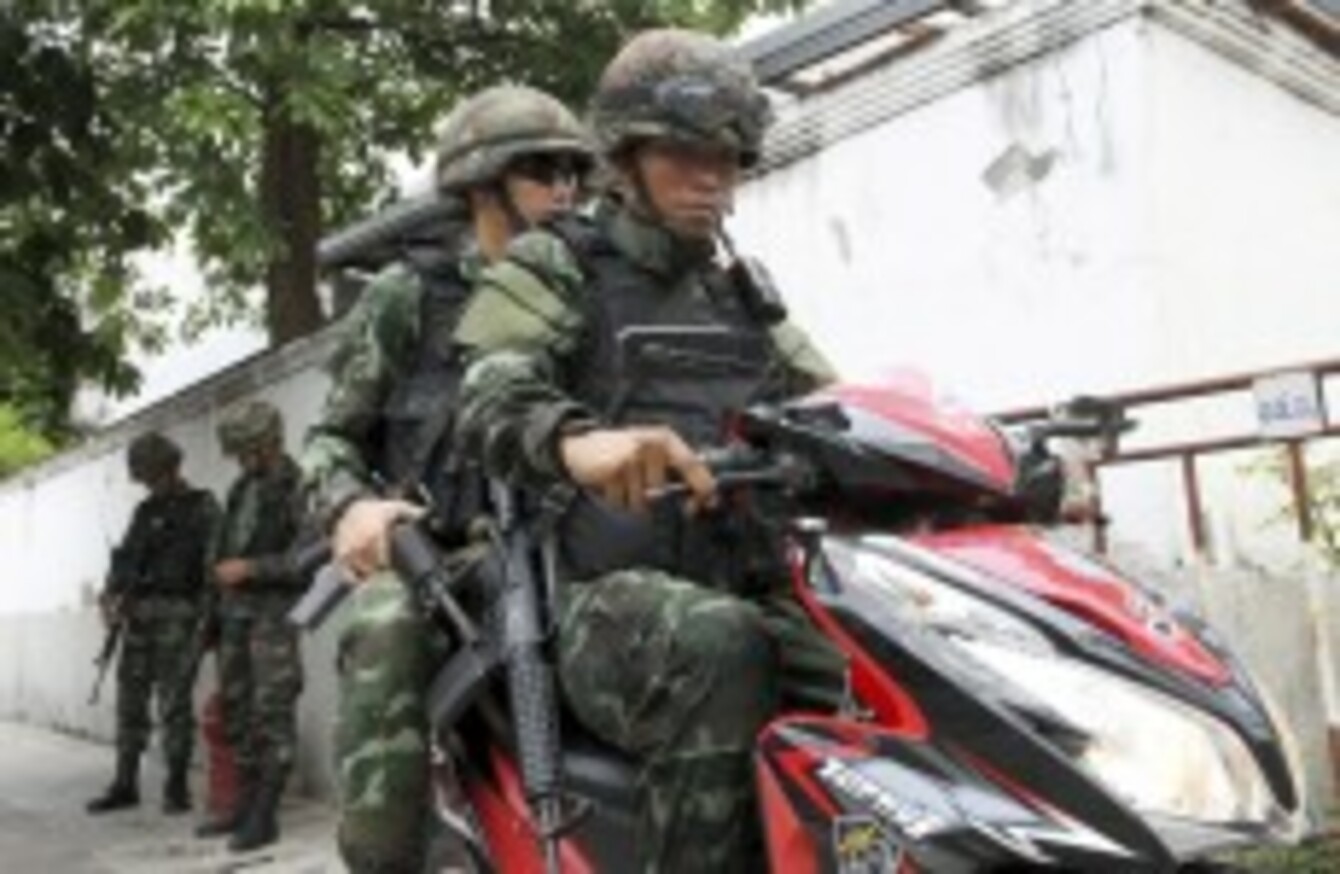 Thai soldiers on patrol.
Image: Apichart Weerawong/PA
Thai soldiers on patrol.
Image: Apichart Weerawong/PA
AN IRISHMAN HAS died from injuries sustained a a motorcycle collision in Phuket, Thailand.
30-year-old Denis Bates from Dublin was travelling home on his motorcycle when he was injured in the crash in Phuket on Friday night. Reports say he suffered head injuries and died of his injuries yesterday afternoon.
A curfew of 10pm to 5am was put in place after the army took control of the country last month and Phuket Wan reports that the Irish expat was out on the road at around 11pm. A police officer said the man's motorcycle was traveling quite fast when it left the road surface and it is believed he may have been rushing because of the curfew.
Last month the Department of Foreign Affairs had issued a warning to Irish citizens travelling to Thailand to exercise "extreme caution" following the announcement of the military coup.
RTÉ reports that the Irishman had been teaching English at a school on the island. The Department of Foreign Affairs is now providing consular assistance to his family.