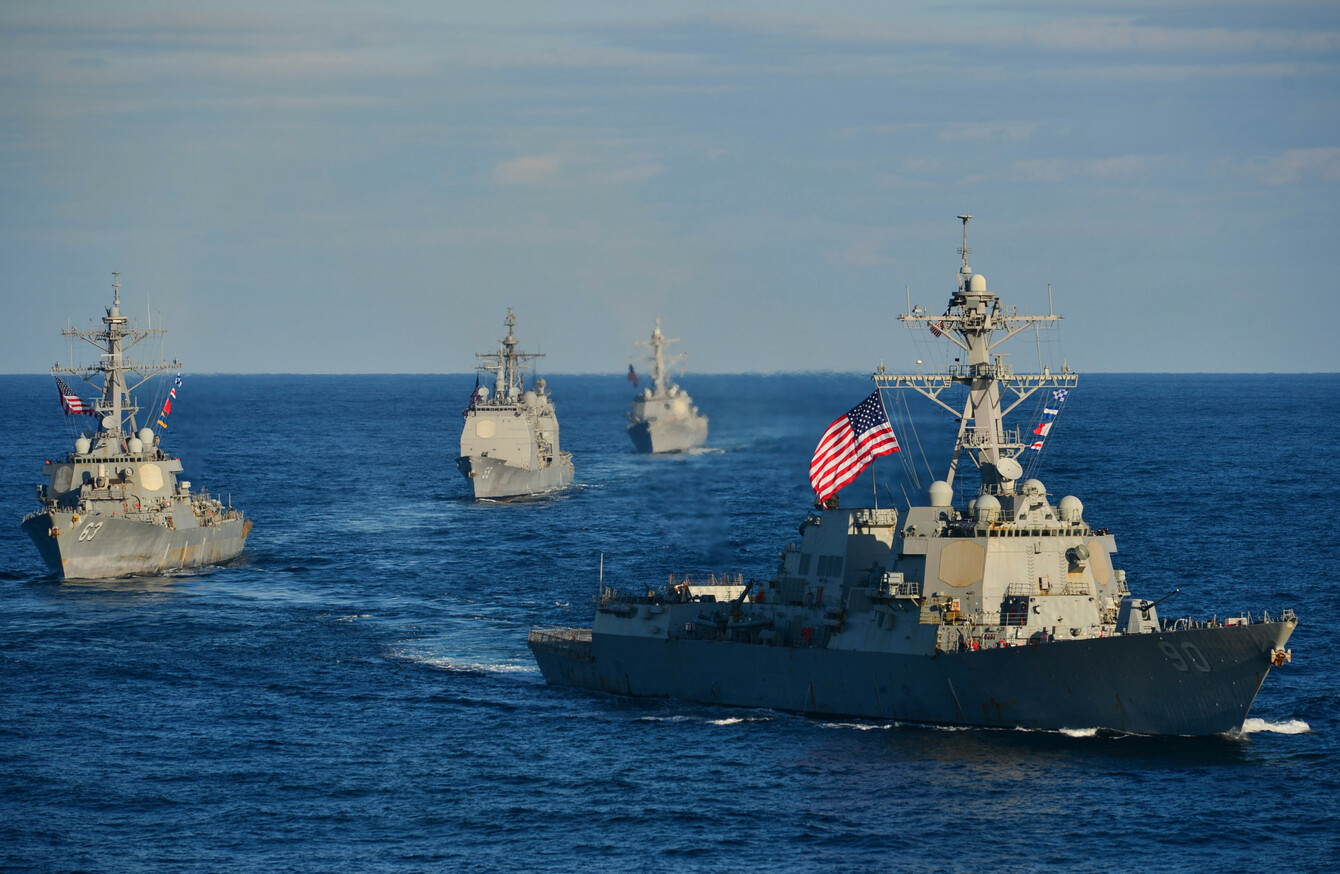 File photo.
Image: © Cole Schroeder/Planet Pix via ZUMA Wire
File photo.
Image: © Cole Schroeder/Planet Pix via ZUMA Wire
A US NAVY Destroyer is to be named after an Irish man who died during the Vietnam War.
The US Navy announced that it will name its latest Arleigh Burke-class guided-missile destroyer in honour of Mayo man Patrick Gallagher.
Gallagher grew up just outside Ballyhaunis before emigrating to the US in 1962. He joined the Marine Corps in 1966 where he served in H-Company, 2nd Battalion, 4th Marine Regiment, 3rd Marine Division during Operation Hastings in Vietnam.
He was awarded the Navy Cross for his actions on 18 July, 1966. The Navy said Gallagher threw his body on a grenade, shielding his fellow marines.
He then threw the grenade into a nearby river where it exploded. No one was injured in the incident.
The Mayo man was killed in action just one year later near De Nang on 30 March 1967.
The US Navy said he is one of 30 known Irish citizens to have died in the Vietnam conflict.
The USS Gallagher will contain offensive and defensive weaponry and will be capable of fighting air, surface and subsurface battles simultaneously.
It will be built in Maine.
"Lance Corporal Gallagher is an American hero. His exemplary service in defense of our nation and his strength and sacrifice leaves an example for all servicemen and women to emulate," said secretary of the Navy Richard Spencer.