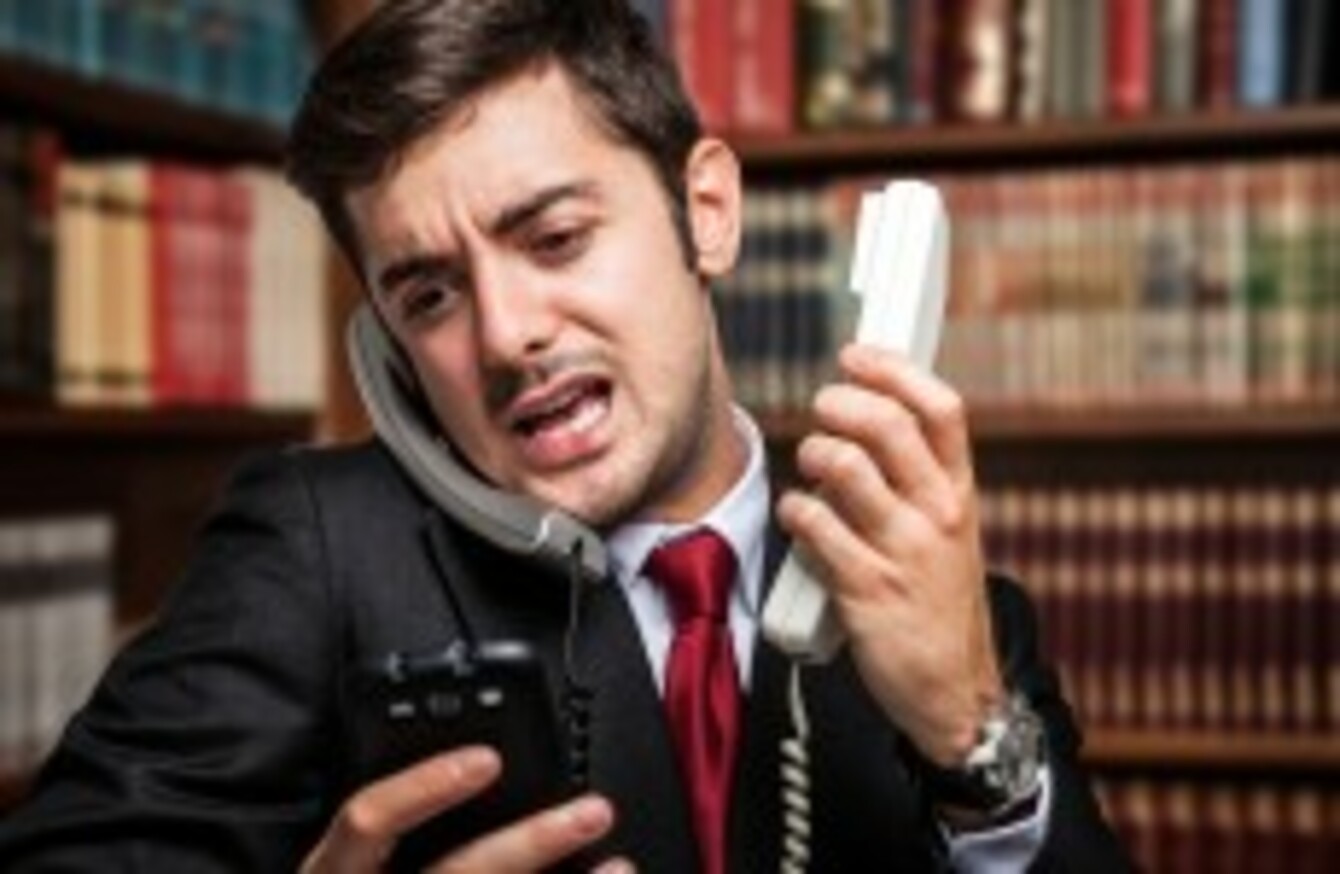 Image: Shutterstock/Minerva Studio
Image: Shutterstock/Minerva Studio
IF YOU TRIED to call Irish Water today and had trouble getting through, there's a big reason for that – it's receiving 300% more calls than it usually does in a day.
It's even had to put on extra staff to cope with the deluge of calls.
Irish Water said that the majority of calls to its call centre are from people looking for their account number ahead of the 8 October deadline for the water conservation grant, as well as people who want to pay their second water bill.
The call centre is currently experiencing a whopping 300% increase in calls, which is leading to long wait times. Irish Water said this is "not ideal" and it "wants to be able to help [its] customers as quickly as possible".
Solving the problem
If you're looking for your account number, it said, it's on the top of your Irish Water bill.
If customers use online account management, they can also log in to their account to find their account number. "Customers calling to make bill payments are also encouraged where possible to use either the automated payment option or to avail of the various over the counter bill payment options available to them," said Irish Water.
Eamon Gallen, head of customer operations at Irish Water said:
Call volumes increased significantly at the call centre last week and we have increased our staffing to deal with these extra queries. Customers are experiencing longer than usual wait times at the busiest periods so we are encouraging them to avail of the options available. We are doing what we can to deal with the extra call volumes. We apologise for any inconvenience caused and ask customers to bear with us at this busy time.
Irish Water said that anyone with general queries in relation to the water conservation grant should log on to www.watergrant.ie or call the water grant call centre on 0761 087 890 (9am-5pm, Monday to Friday) Locall: 1890 100 043 (9am-5pm, Monday to Friday).
Irish Water Customers with account queries can call 1890 448 448 or log on to www.water.ie