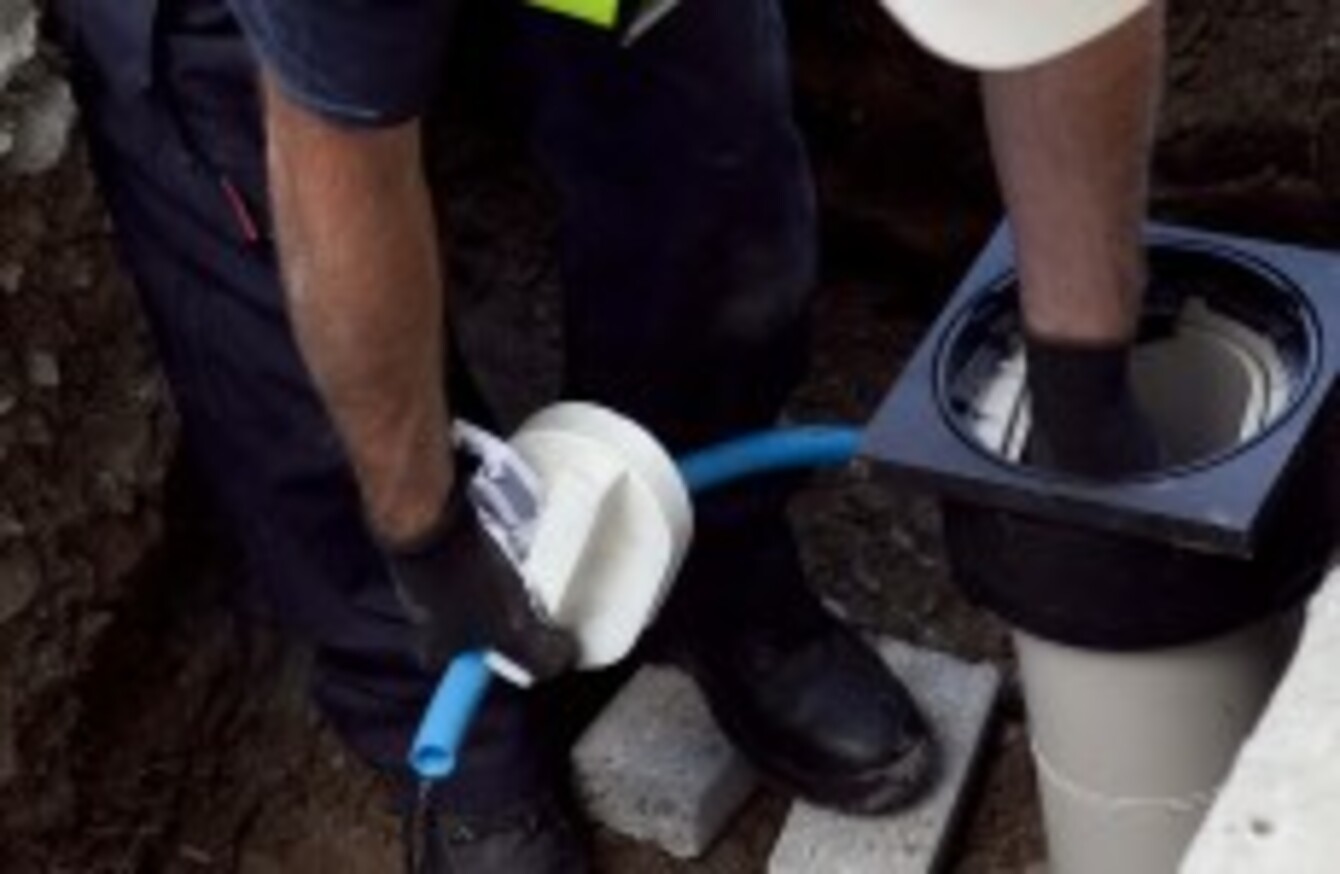 Image: Colm Mahady/Fennells
Image: Colm Mahady/Fennells
IRISH WATER HAS said over 30,000 suspected leaks on customer properties have been identified during the first meter reading cycle.
The company said the leaks are wasting an estimated 46 million litres of water every day – enough to fill 18 Olympic size swimming pools.
Customers will be receiving letters in the coming weeks to inform then about leaks and an interim 'First Fix Scheme', launched today, will offer a free investigation to help identify potential leaks.
If the leak is outside the actual building but inside the property boundaries, Irish Water will still fix it for free. However if it is inside the home, customers will be advised to arrange a repair themselves. Figures from Irish Water show approximately 7% of all meters read to the end of last year indicated a leak on the customer side.
Households with the largest leaks will be notified first.
The study of meters found internal plumbing issues were a significant contributor to the water lost at properties and faulty toilet cisterns were the cause of almost half of these.
Almost 1,100 of the leaks identified are wasting in excess of 10,000 litres a day and, combined, these leaks waste over 20 million litres of treated water a day.
Jerry Grant, Head of Asset Management, said significant investment will be needed over several years to address weaknesses in our water system.
The metering programme is essential in helping us to fully understand our water demand requirements and where water is being lost.  Water is expensive to treat and the current situation where almost half the water treated is lost through leaks both on the network and customer properties is unsustainable.
A fund of €3.4 million has been approved by the Commission for Energy Regulation (CER) to start the initial stages of the First Fix Scheme.