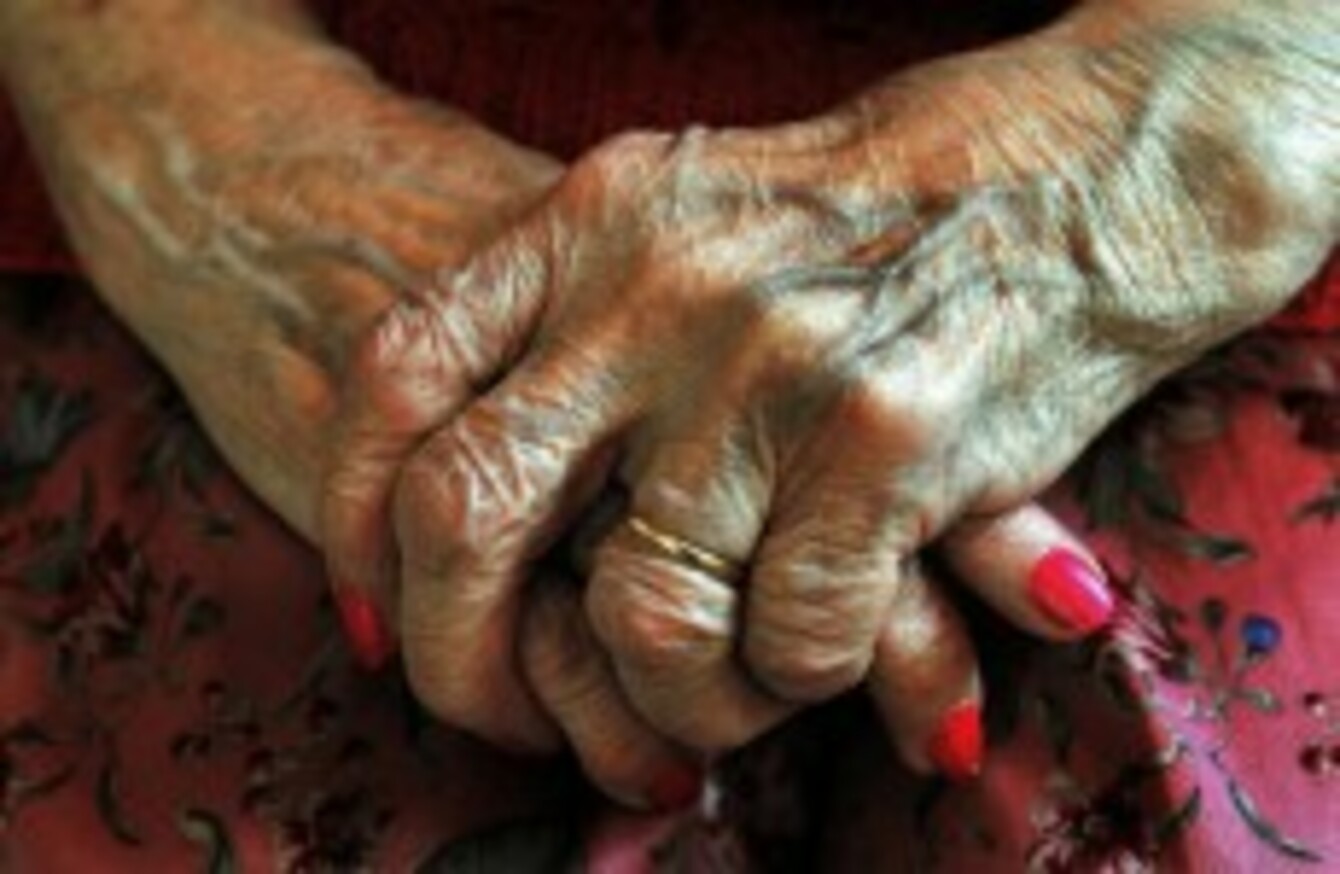 Image: John Stillwell/PA Wire/Press Association Images
Image: John Stillwell/PA Wire/Press Association Images
OLDER WOMEN are being encouraged that it is never too late to address past sexual violence. The message comes as a new DVD for older women affected by sexual violence is released by the Rape Crisis Network Ireland (RCNI) and the Older Women's Network (OWN).
In total, 123 people over 55 years of age attended a rape crisis centre in 2010, it was revealed today.  Over 82 per cent of those were survivors of sexual violence, three quarters of whom were women.
The RCNI data was released to coincide with the launch of the new DVD, with RCNI and OWN saying "you are never too old to start healing from sexual violence".
Of survivors aged 55-plus of one incident of sexual violence (not necessarily a once-off incident but sexual violence connected by one perpetrator either acting alone or a specific group of perpetrators acting together) over half of women said that the sexual violence took place in  their own homes (54.7 per cent) and nearly 80 per cent of all those who experienced sexual violence in childhood revealed that the abuse was carried out over many years.
Almost 90 per cent of older survivors knew their abusers and almost half of survivors of childhood sexual abuse were abused by a family member.
Fiona Neary, RCNI Director urged people that it was never too late to address past sexual violence, whether it occurred in your childhood or in your adult life.  Rape Crisis Centres were there for everyone, she said.
Bréid Morris, Chairperson of OWN, said that older survivors had come from an era where sexual assault was not spoken about, when myths abounded unchallenged that kept them ashamed and silent.
She also said that when the abuse was being carried out, there often weren't resources available, meaning that people victimised in this way could not find counselling at the time.
Neary explained:
Addressing sexual violence can have a very positive effect on your life now and on your future.  The stories in this DVD of older women who have received support from a rape crisis centre attest to long years of silence and secrecy and positive impacts once they have told someone about the abuse and sought the support of a rape crisis centre. All survivors deserve that support no matter what their age.
Bréid Morris, Chairperson OWN Ireland said:
Women who have managed, through a variety of means, to hold their past in check for decades so that they could raise children, work and contribute to the community may have not recognized the impact of sexual abuse on their lives.  We hope this message will give older women an opportunity to have their stories heard.
Also this week, Sharon O'Halloran, Director of Safe Ireland said that she had recently taken a phone call from a 65 year old woman to their service.
She had endured horrendous abuse for over 40 years.  Yet, she thought that domestic violence services and refuges were for younger women only.  I want it to go out loud and clear this morning, that our services are for everyone, regardless of age, social class, family circumstances, nationality.
Safe Ireland's latest one-day census, taken on November 4 2011, revealed that 11 women over 65 years of age received support from a domestic violence service on just one day.
To view a video about this topic, visit the RCNI website.