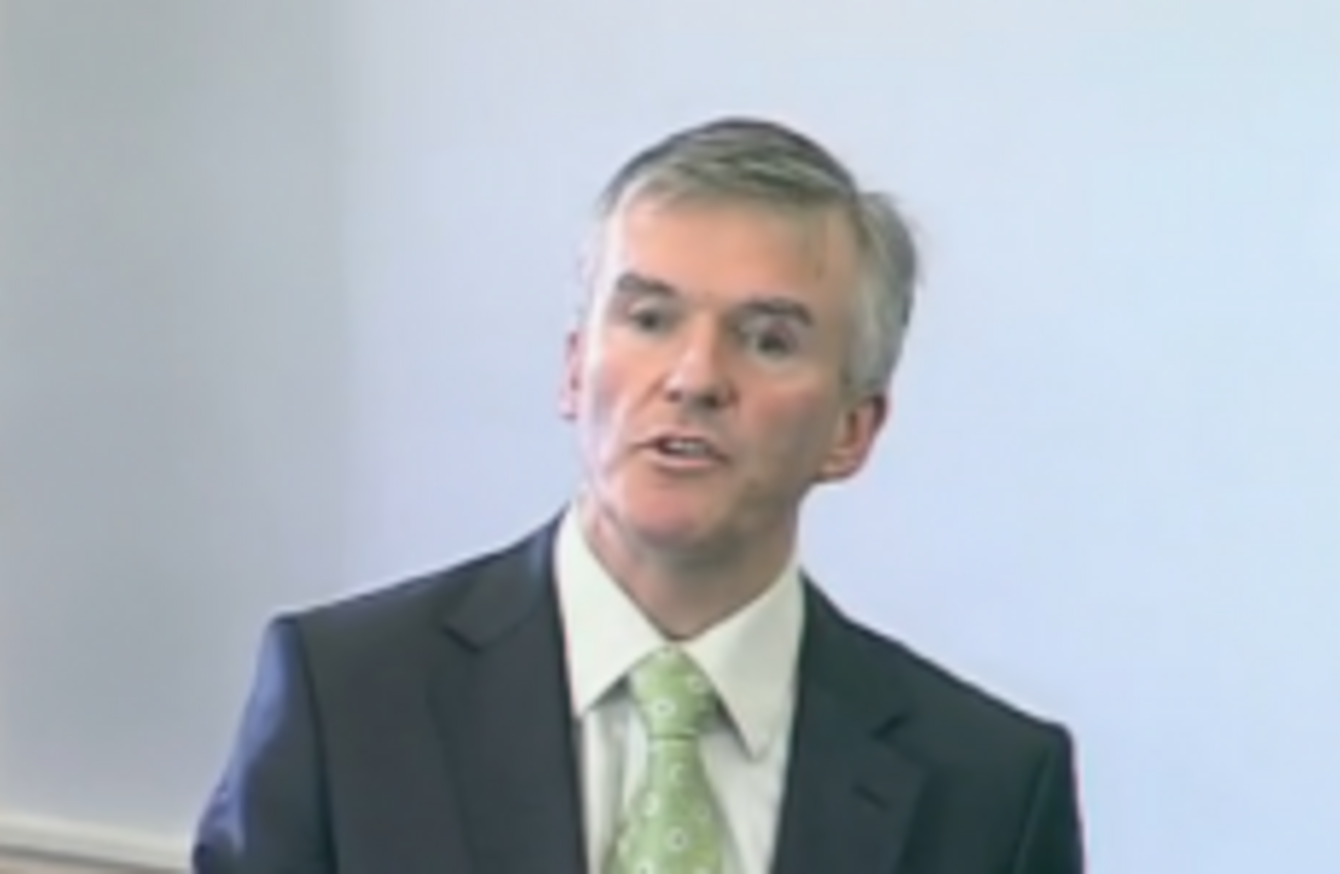 THE SEANAD WAS suspended today after controversial senator Ivor Callely insisted that he be given time to put a personal statement about his expenses claims onto the record of the house.
In what was likely to be its final meeting before the Seanad elections next month, the upper house had met to wrap up relatively minor business. Callely thought this would give him an opportunity to speak about his expenses claims.
However, he was forcefully told by Leas Cathaoirleach Paddy Burke that the order of business made no provision for him to make such a statement.
As Moylan tried to press forward with the day's agenda of business, Callely continually tried to read out a public statement of his affairs – something the former Fianna Fáil member has been trying to do for several weeks, as his 20-day suspension from the Seanad is appealed to the Supreme Court.
Ultimately Callely was offered time to speak on a motion about civil and commercial judgements, but then used the time to make his own personal statement – behaviour that was considered forbidden, given that he was not speaking on the matter at hand.
Refusing to stop his personal statement, Burke was forced to suspend the House – but on resumption, Callely again tried to resume his speech, saying:
Are people afraid of what I'm going to say? Are people afraid of the truth? What is wrong with putting the truth on the record of the House?
Burke asked him to leave the House if he would not abide by the chair's ruling. An obviously frustrated Callely was persuaded to resume his seat and the House continued with its business.
Callely has been attempting to make a personal statement since January, when the Seanad voted to appeal Callely's High Court victory against a 20-day suspension to the Supreme Court.
On that occasion he begged Moylan to be marked as having abstained on that vote, and has consistently tried in the meantime to make a personal statement outlining his stance on the affair, asking that it be recorded on the Seanad records.
The 20-day suspension had been imposed after the Seanad Select Committee on Members' Interests found that he had acted inappropriately in seeking travel expenses from his address in Kilcrohane, near Bantry in Co Cork, while occasionally residing in Clontarf – from where he was based while a TD.
The High Court overturned that suspension, however, characterising it as a "political judgment".
News of today's Ivor rumpus in the Seanad, as per Twitter:
@ivanabacik

@theddp - David Davin Power

@riancoulter

@riancoulter

@MikeMiley