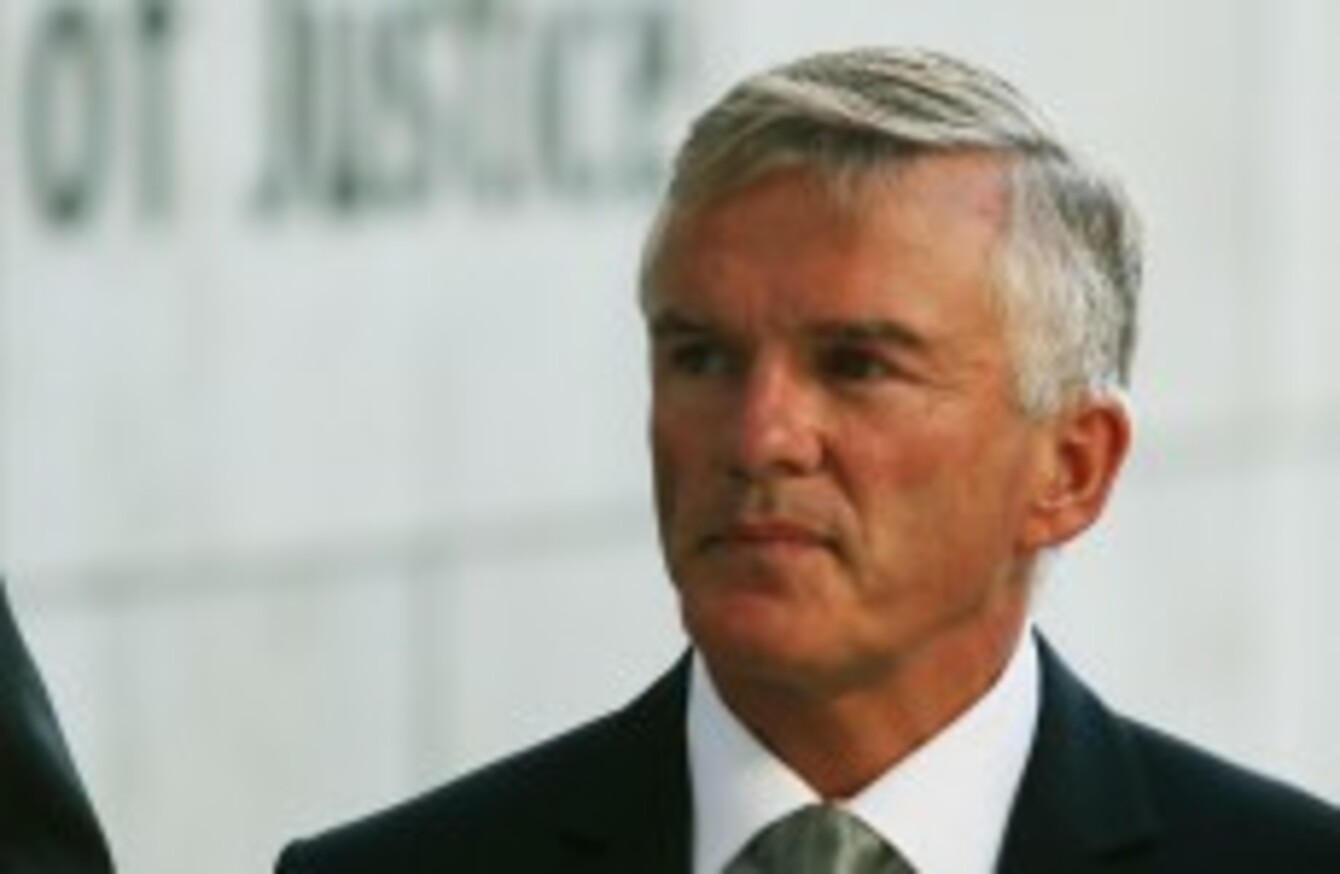 Image: Brian Lawless/PA Wire
Image: Brian Lawless/PA Wire
IVOR CALLELY HAS been sentenced to five months in prison.
The 56-year-old was handed down a sentence of five months for making false expenses claims while he was a Senator. He will serve the time in jail concurrently.
The former Fianna Fáil TD pleaded guilty in March for using invoices from three phone companies as false instruments at Leinster House.
Callely made the claims for expenses between November 2007 and December 2009 and was making retrospective claims for mobile phone expenses back over his time as a TD.
Defence counsel Michael O'Higgins SC made reference to a number of other instances in which politicians had faced legal proceedings over breach of trust. Mr. O'Higgins compared the former senator's case to that of former Fianna Fáil TD Ray Burke who was jailed for six months for tax offences in 2005.
Mr. O'Higgins made the point that the scheme that had been abused in this case was not a "not a statutory scheme" and that in Ray Burke's case, he had "put himself above the law".
After a Freedom of Information Act request was made in 2010 by an Irish Mail on Sunday journalist in relation to his phone expenses, Callely, who had been informed of the request, repaid over €3000 of the money he had fraudulently claimed. The repayment was made prior to a Gardaí investigation being launched.
Last Thursday, Calleley's first character witness told the court: "I hardly recognised him in the hall today your honor because he is a different man. I suppose pressure of life does that to people."
Mr. O'Higgins told the the court that "Mr Callely is remorseful, he is aware that he has let himself down".
Mr. O'Higgins told the court that he believed the attention given to Callely was disproportionate to that which would be given to a civilian:
"If a person stole from their employer €4000 and repaid it before the guards got involved investigating it, nobody would bat an eyelid"
Judge Mary Ellen Ring made her sentencing ruling today, noting that custody was important because of the "breach of trust" by a public representative.
Judge Ring noted that 'breach of trust', "often involves people in Mr Callely's position without a risk of reoffending".
She also noted: "No excuse has been advanced as to why the claims were made other than entitlement to the money."
During today's hearing, Callely's legal team apologised to his former constituents on his behalf.
The Garda Bureau of Fraud Investigation had launched an investigation into Callely after newspaper claims that the former Fianna Fáil TD had submitted expenses claims in 2007 for receipts dated 2002 and 2006 from a company that had ceased trading in 1994.
Using six invoices, Callely fraudulently claimed €4,207.45.