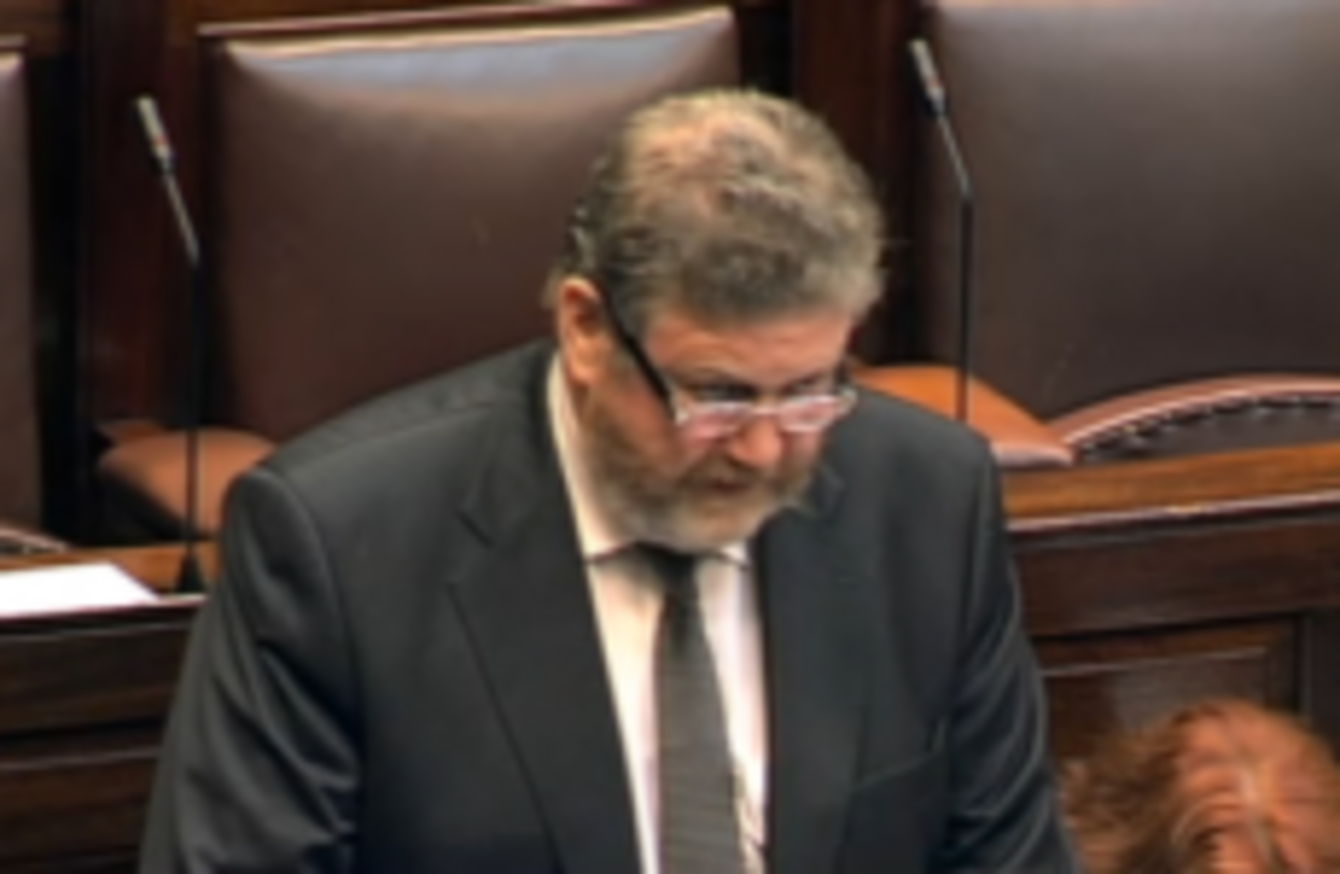 Image: Oireachtas screengrab
Image: Oireachtas screengrab
THE HEALTH MINISTER has said he will delay the introduction of new legislation increasing charges for private health insurers, until a new forum can hold talks on how health insurance costs can be lowered.
James Reilly is setting up a consultative forum on health insurance, to be chaired by Pat McLoughlin – a former member of An Bord Snip Nua – where insurers will discuss ways in which their charges for using public hospitals can be lowered.
Reilly said he would await the outcome of the forum's talks before proceeding with the Health (Amendment) Bill, which increases the charges which private insurers will have to pay for using public facilities.
The legislation, which is being sent through the Seanad first before its passage through the Dáil, will see the clients of private health insurers waiving their right to public facilities – with their insurer then charged a significantly higher amount for the rental of a public hospital bed.
In some hospitals, an overnight stay in a single-person room would be charged at €1,122 a night – a figure which insurers have claimed would lead to a major increase in private health insurance premiums.
'Stop admitting patients the night before a procedure'
In the Dáil this afternoon, Reilly said McLoughlin's forum would discuss auditing the volume of procedures sought by insurers on behalf of private patients, clinical audits to determine the appropriateness of each medical procedure, and benchmarking prices against international norms.
"I'm strongly of the view that all these procedures should be provided at an appropriate setting that is safe and provides value for money for customers," Reilly said.
The minister added that costs were regularly increased through simple decisions like having a patient admitted to a hospital the night before their procedure, when it was feasible for them to be admitted the next morning.
Reilly also defended the prospective charge of €1,122 for an overnight stay in a single room, saying this reflected the economic cost of providing that person's care – a fee for which private insurers currently paid only €75.
"The bottom line here is that the insurers are the ones who negotiate with the private hospitals and negotiate with the consultants," he said. "Only they and they alone can address these ever-rising costs."
Reilly said he would consider amendments to his proposed legislation when it came through the Dáil, if the talks with the health insurers resulted in agreement on how they could lower costs and reduce their premiums for customers.