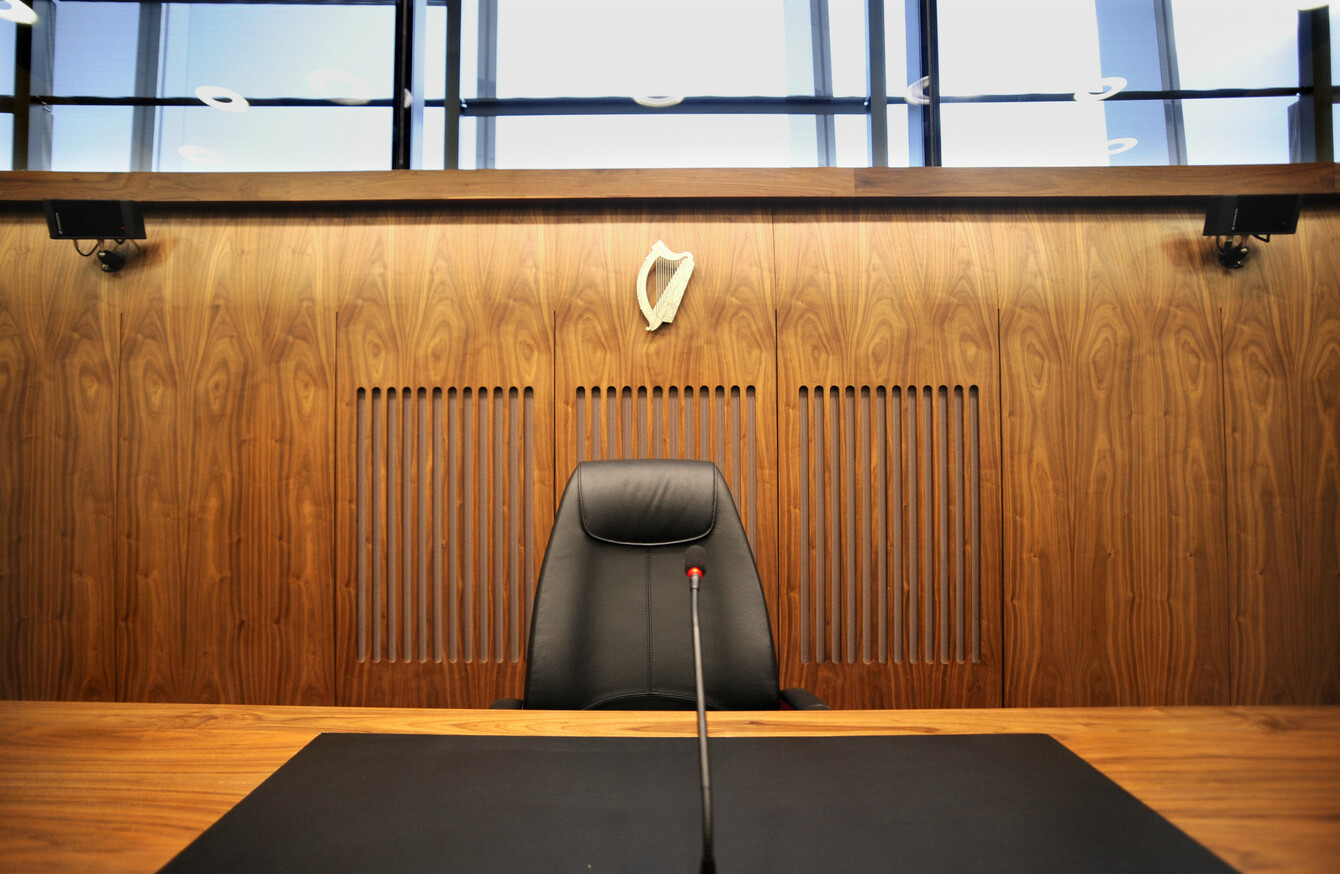 File
Image: Sasko Lazarov/RollingNews.ie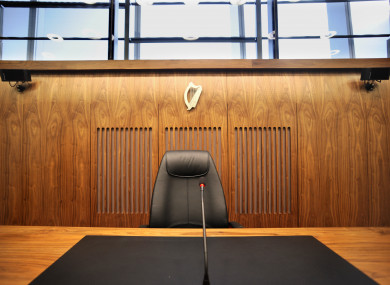 File
Image: Sasko Lazarov/RollingNews.ie
A HOMELESS GRANDMOTHER suffering from decades of heroin and alcohol abuse has been jailed for nine months for an opportunistic burglary at the home of former Tanaiste Joan Burton.
The incident happened when the Labour TD had gone out to give a talk at a community crime prevention meeting on the evening of 2 July.
The burglar, Emma O'Callaghan, 44, who is of no fixed address was arrested and charged before being brought to appear before Judge Brian O'Shea at Dublin District Court the following day. She had been held in custody since then.
The mother-of-four had given the name Elaine Waters when she was charged with trespassing at the house on Old Cabra Road, Dublin with intent to commit theft.
The offence is contrary to Section 12 of the Theft and Fraud Act. She said she was "out of it" when she broke into the politician's home.
She pleaded guilty and appeared again today for sentencing and a victim impact statement from the politician's husband Pat Carroll was furnished to the court.
O'Callaghan, who had 63 prior criminal convictions, apologised and said she had not known who owned the house.
Sentencing, Judge O'Shea said she should not have been on bail when the offence occurred as a result of the high number of charges she had at the time.
The court heard neighbours observed her jumping the back wall and alerted gardai.
O'Callaghan gained entry by removing a window pane.
Garda James Feeney said he saw her inside the house and she came out voluntarily. Following arrest, she was brought to the Bridewell Garda station where she was searched and foreign currency worth about €26 was found on her which had been taken from the house, he said.
No one was home at the time.
Chaotic
The court heard she had 63 previous criminal convictions, 17 of them for theft, going back to 2007.
Defence solicitor John Devlin said his client was a mother of four. A letter from an adult daughter was handed in to the judge.
He said the woman had a "chaotic lifestyle" and had began abusing alcohol at the age of 14 and heroin when she was aged 17.
She had managed to overcome her addictions in 2012 but later relapsed. She had physical and mental health problems which made it difficult for her to change her lifestyle, the solicitor said.
He also asked the court to note that there had been limited loss to the injured parties, the repair of a window and she had no previous convictions for burglary.
He said she wanted to apologise for the intrusion and distress she caused.
O'Callaghan gave evidence and told the court she was sorry and trying to get on to an addiction treatment programme. "I landed at the house at 8pm, I was completely out of it, walking around in a daze, I had no idea whose house it was. It was only after it was on social media I realised whose house it was," she told Judge O'Shea.
She said she had detoxed in custody and wanted to go the the Coolmine treatment centre.
Brain haemorrhage
The 44-year-old explained that in 2013 she suffered a brain haemorrhage after she was severely injured. She claimed there was no investigation which destroyed her belief in authority and she then relapsed.
She grew up in the Ballyfermot area in Dublin but had ties to Galway, the court was told earlier.
She said today she did not have a home of her own and understood she had made Ms Burton feel violated and added, "I am very, very sorry to this woman."
Judge O'Shea said burglary was a particularly spiteful offence which violated the safety of the home and that was evident from Mr Carroll's victim impact statement.
Neither Mr Carroll nor Joan Burton was present for the hearing.
In his statement, Mr Carroll said, "the sole impact on us was the sense of intrusion and distress, the material loss was the repair to the window and small number of bank notes the intruder found".
Sentencing, Judge O'Shea noted O'Callaghan's guilty plea, her background and efforts at rehabilitation as well as her significant number of previous convictions. He said he could have jailed her for up to a year.
Judge O'Shea had jailed her for nine months on July 5 for another 21 charges which included: handling stolen goods, stealing charity boxes from shops, public order offences begging, and an assault on a shop worker. However, she has lodged and appeal of that sentence.