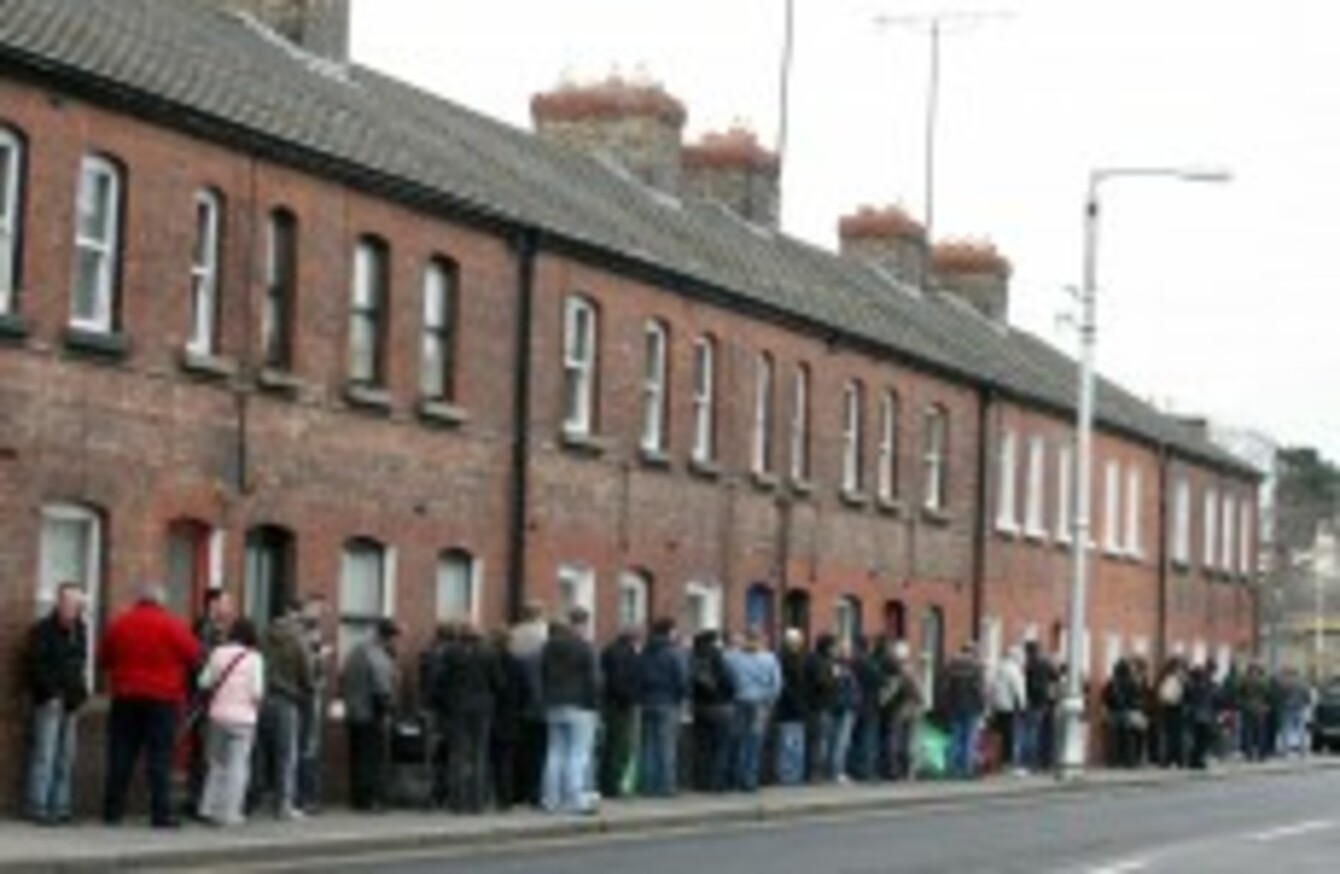 Image: Photocall Ireland
Image: Photocall Ireland
THE LATEST EU figures show unemployment in the Eurozone area was at 12 per cent in August – a marginal rise on the previous month, when the seasonally adjusted rate was at 11.5 per cent. Looking at the EU as a whole, the rate was also up slightly — 10.9 per cent, up from 10.6 per cent.
At almost 28 per cent, Greece had the worst unemployment rate, followed by Spain at just over 26 per cent.
Ireland has the seventh worst rate in the EU, at 13.6 per cent, according to the August figures.
Compared with a year ago, the unemployment rate increased in sixteen member states, fell in eleven and remained stable in just one — Poland.
The highest increases were registered in Cyprus (jumping from 12.3 per cent to 16.9 per cent) and Greece (24.6 per cent to 27.9 per cent between June 2012 and June 2013).
The largest decreases were in Latvia (15.6 per cent to 11.4 per cent) and Estonia (10.1 per cent to 7.9 per cent).
Youth unemployment for the entire EU in August was 23.3 per cent, compared with 23.1 per cent in August 2012.