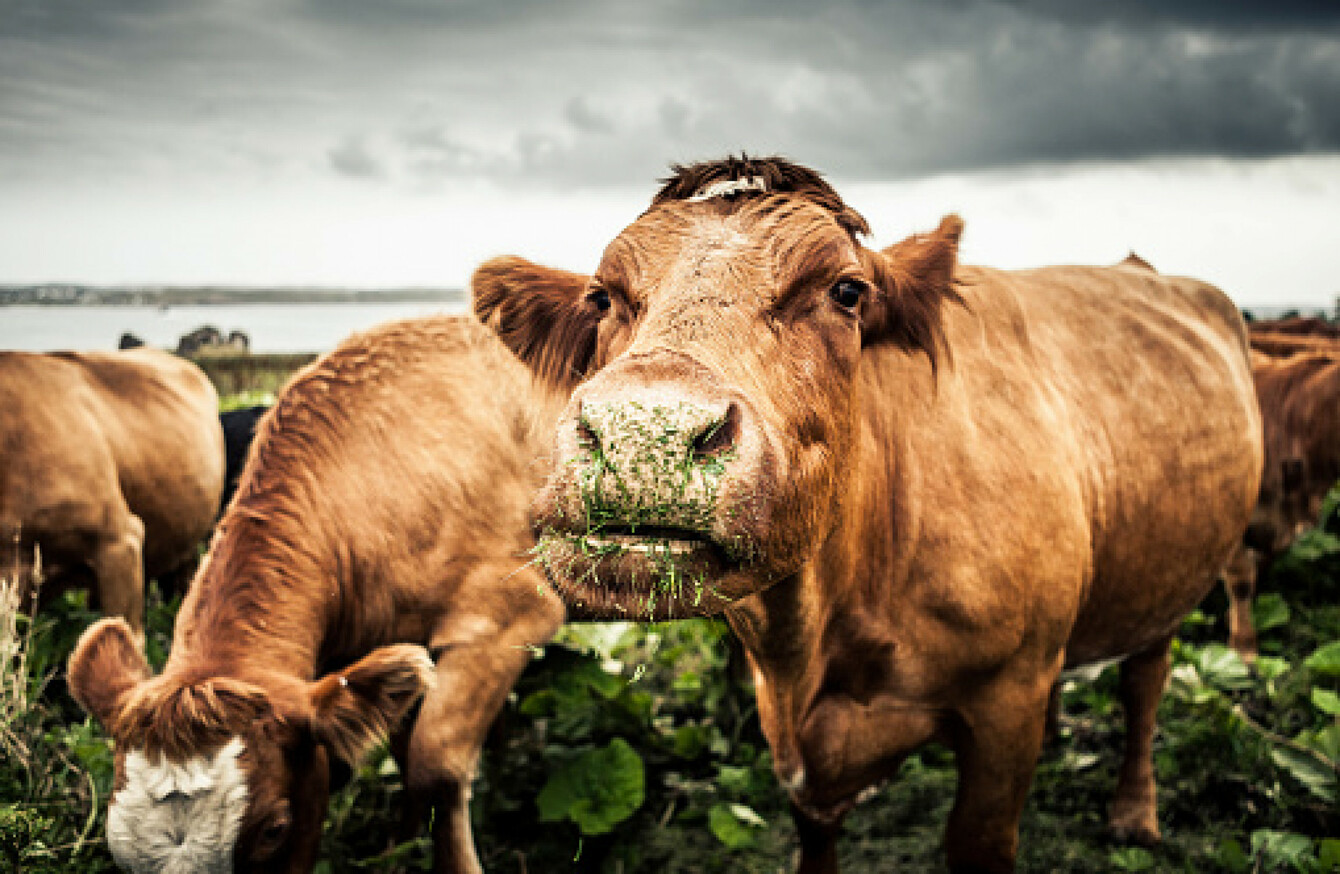 Image: Getty Images/EyeEm Premium
Image: Getty Images/EyeEm Premium
JOHN CONNELL DOESN'T really look like a farmer.
He looks like a writer, which he is, but he doesn't really look like he'd be at home on a farm. But after taking the long round, John is combining both of those things in his new release The Cow Book and is happy on the family farm in Longford.
After emigrating to Australia and working as an investigative journalist, things were going well – until they weren't.
"Life was really good for a time – until it wasn't," he tells TheJournal.ie.
"Australia was great, it was where I met my fiancée, but towards the end I began to get panic attacks and suffer with mental health problems."
Around the same time, Connell came home to write his first novel The Ghost Estate, but he also became a mental health advocate.
After writing a column for TheJournal.ie about his problems, Connell was invited on the Ryan Tubridy Show. Within days of his appearance a listener wrote in to say that he had been on his way to take his own life when he heard John and changed his mind.
"It was bad before it got good. Though it was a really defining time in my life, it made me comfortable with who I am – creativity was my way out.
"After writing the column for TheJournal.ie I realised there is a power in speaking about mental health.
"That's where this book comes from that – coming back to rural Ireland and what I knew and talking about it.
"Farming is the thing that saved me in a sense because it gave me purpose and let me reconnect with nature.
Throughout the book, which covers one calving season, the reader gets to see Connell reconnect with rural Ireland, from the farm to going to the cinema with his local priest.
"That's what I know. The connection has been there my whole life – even in Sydney and Toronto I had an uaigness for home.
I began to feel a sense of wholeness. It was in that Nelson Mandela way – you come back to a place that's unchanged to see how much you've changed. If I hadn't gone away I don't think I'd appreciate all that there is in rural Ireland.
"People talk about rural isolation and lack of services but the people are so close and there's such a great community."
#Open journalism No news is bad news Support The Journal

Your contributions will help us continue to deliver the stories that are important to you

Support us now
Source: The Late Late Show/YouTube
Coming back to the farm, which involved his first ever calving, led to an instant connection for John, something which surprised him.
However, there was no plan for a book when he came back to Longford.
"I was working on a book on the migration crisis and my agent suggested writing about the farm and I was kind of like 'why would anyone want to read what I have to say about (farming)?'.
"But then I started working on the first chapter and I realised there was a real pleasure to write it. It was the story of a calving season, but it was 30 years of living. I might never write another one like this."
With his fiancée moving to Ireland, a book out and a number of healthy calves born this season, life is good for Connell, but what he says matters most is that he's able to enjoy it.
"This is a book about a man falling in love with life again. It's a joyful book."