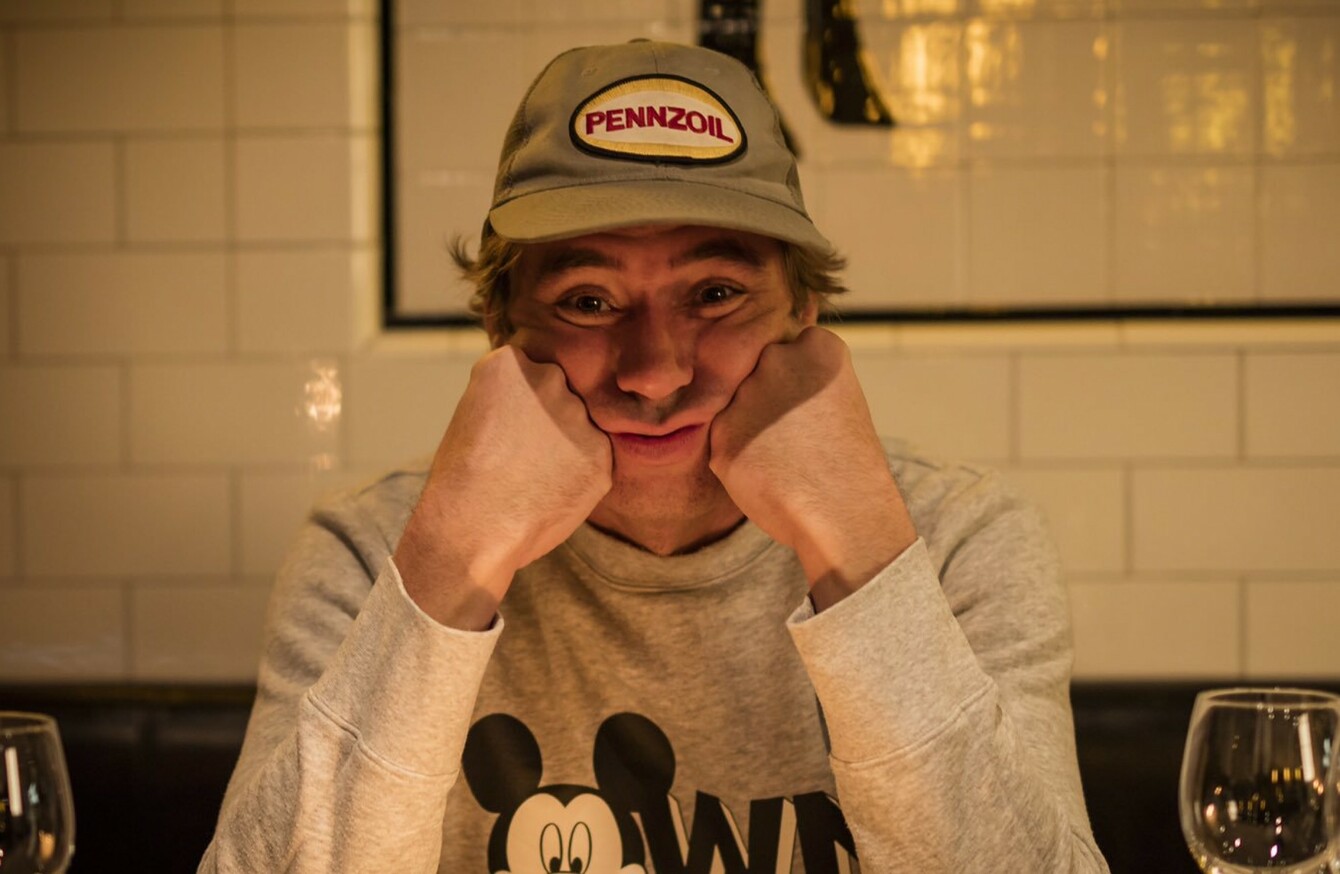 Image: John Farrell
Image: John Farrell
WHEN JOHN FARRELL started out in the restaurant game he was taking a big step up during a recession that was swallowing restaurants whole. However, the downturn played into his hands.
It was a combination of the recession and the chance to sell his stake in the Dublin restaurant Il Primo that helped him gather the funds to snap up a location for Dillinger's, his first diner, in Ranelagh from a liquidator for a dime.
However, he had some big boots to fill. The previous tenants of the lot was Dylan McGrath's Michelin star restaurant Mint, but Farrell had no passion to try and imitate its style.
"Everything was there, the kitchen and the layout, so I could have tried to keep it the same, but I didn't. I saw people were moving to different types of dining – casual dining," he told Fora.
"I think with Dillinger's, it was moving into where Mint was, which was a Michelin star restaurant, and there was a lot of interest in what was going to go there.
"It got a lot of free press because it was a casual, cafe-vibe diner that opened in the space of a Michelin star restaurant."
Going for the 'casual dining' vibe wasn't just a once-off approach.
Farrell has gone for the same idea with a number of follow-up restaurants such as steakhouse The Butcher's Grill, Mexican restaurant 777 and the Italian-themed Super Miss Sue.
Despite his premises being closely associated with Michelin star dining, Farrell doesn't plan on rolling out the red carpet in an effort to try and earn one himself any time soon.
"I've never gotten one. I just want to open up good restaurants. Honestly, I wouldn't like to have a star and then be worried about the thing the whole time," he said.
He says the most recent restaurant he opened, Luna, does lean towards more of a fine-dining style, but he still wouldn't want a Michelin Star for it either.
"In other countries it seems different. You could be sitting in a Michelin star restaurant that has a casual vibe to it and in Ireland it seems to be the opposite. It has to be a fine-dining establishment with linen and the likes.
"Michelin star restaurants in Ireland seem to be all at the same level, but in New York there are a few places that have Michelin stars that are casual gastro pubs."
New restaurants
It's now nearly three years since Farrell opened his last restaurant, Luna. But he has been doing a bit of consultancy on the side and helped set up Chinese restaurant Hang Dai on Camden Street recently.
However, once a restaurant has thrown open its doors and it's business as usual, Farrell says he gets bored of the day-to-day operating of the business.
"The restaurants run themselves because there are managers," says Farrell. "So it's gets a bit boring after a while if I'm not doing anything. I need to keep myself out of trouble."
So, it's no surprise that he has two new restaurant set to open this year and a third is in the pipeline for 2018.
He says he has the sites and the concepts for the two restaurants this year, all he's missing are the names.
The first of the new trio will open in Stoneybatter near the L.Mulligan Grocer gastropub, says Farrell, and is a collaboration with chef Keelan Higgs. It will be another in his line of casual diners that is based on everything being cooked on wood.
The other project earmarked for this year will be an establishment on Capel Street that will serve dishes from several different Asian countries.
He says a lot of the funding is coming from his own back pocket for the new ventures, but he doesn't always need the money up front to get the project off the ground.
"What's happened over the years is that because the banks weren't lending any money, the tradespeople became the bankers," he says.
#Open journalism No news is bad news Support The Journal

Your contributions will help us continue to deliver the stories that are important to you

Support us now
"They would let you pay a deposit and over 90 days you would pay the balance. So if something costed €300,000, you might only need half.
"The banks are starting to lend again, but I would only get small amounts. Everything I would take from a bank would be paid back over a year. It wouldn't be a long term thing."
The most recent accounts for Farrell's company Restaurant Investments Ltd showed the firm made a profit of nearly €85,000 during the year that ended 31 December 2015.
Blackbird
Even though he has the bug for opening restaurant after restaurant, it looks like Farrell could be about to take a bit of backseat.
He says he would like to start spending more time with his three-year-old daughter who lives in the US with her mother.
However, he does lift the lid on another project he is slowly cooking up in the background – a chain of fried chicken shops dubbed Blackbird.
"The chicken restaurant, the concept is still there. There's just a few hiccups with intellectual property rights," he says.
"It's something I would repeat across many cities, but I'm not in a mad hurry to do it to be honest.
"I'm working with a company in London to do the design, but who knows. It could sit there for a year or two and then all of a sudden it comes to fruition."
Written by Killian Woods and posted on Fora.ie