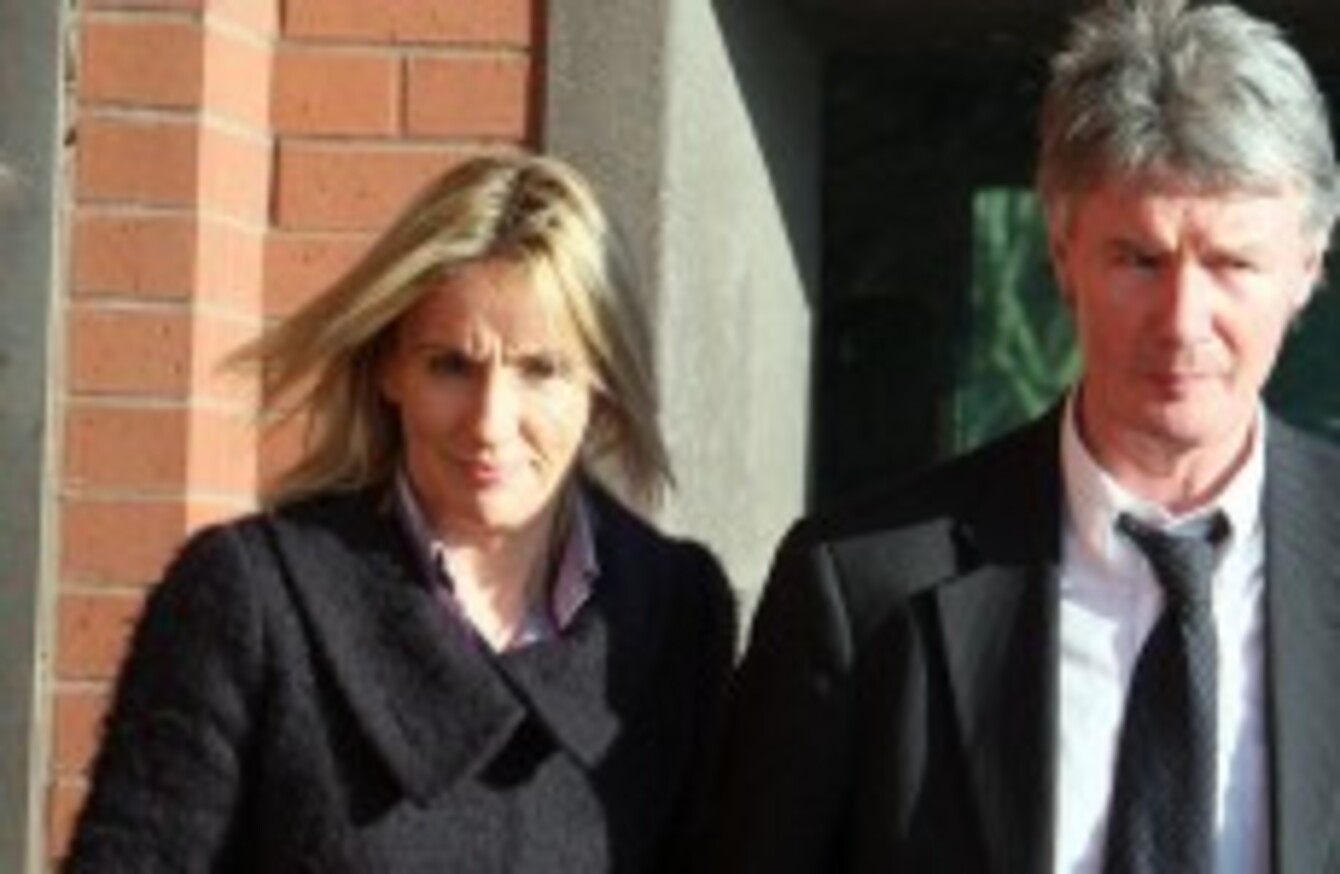 Hazel Stewart leaves Coleraine Court with her husband David yesterday
Image: Paul Faith/PA Wire/Press Association Images
Hazel Stewart leaves Coleraine Court with her husband David yesterday
Image: Paul Faith/PA Wire/Press Association Images
THE JURY IN the double murder trial of Hazel Stewart are considering their verdict after being told by the judge that they must decide whether or not she colluded with her ex-lover to murder their spouses.
Stewart, 47, is accused of murdering her husband Trevor Buchanan, 32, and her ex-lover Colin Howell's wife Lesley, 31, in 1991, and then conspiring to make the deaths look like suicide.
Howell had already confessed to the murders  in 2009 and is serving a prison sentence.
The jury had been hearing closing arguments in the case yesterday before they were sent out to consider their verdict.
The Judge Justice Hart told the jury of nine men and three women at Coleraine court house that there was no doubt that Howell, already in prison, had committed the two murders.
He said the jury must now decide was the mother-of-two also involved, reports the Belfast Telegraph:
Put simply, the question for you is were they in it together?
Stewart denies murdering her husband and Lesley Howell whose bodies were found in a fume filled car in 1991.
Her defence claims that Colin Howell committed the two murders alone and that Stewart feared for her life if she did not go along with his plan.
Earlier the prosecution alleged that Stewart had no innocent explanation for her role in the double murders.