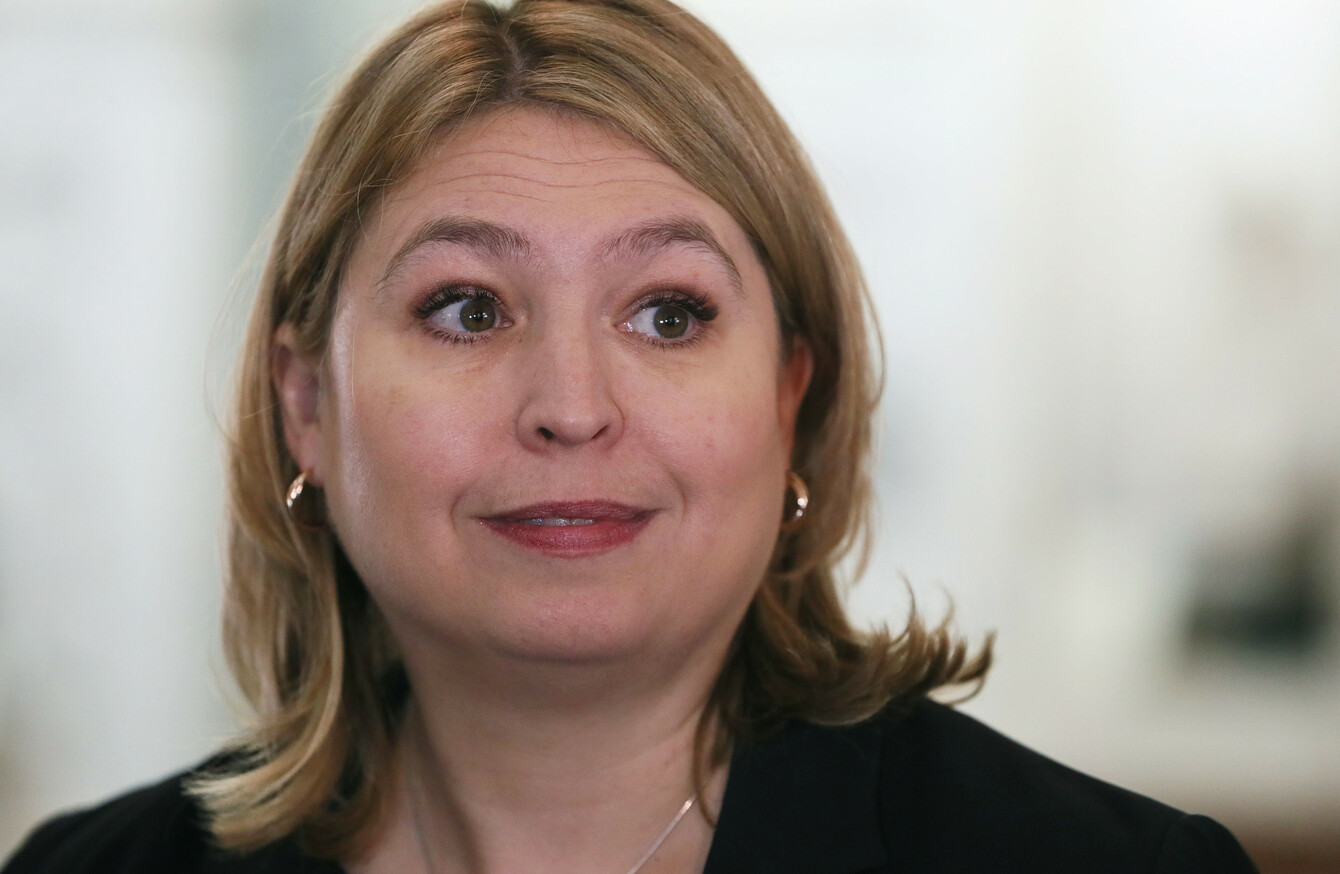 Northern Ireland Secretary Karen Bradley
Image: PA Wire/PA Images
Northern Ireland Secretary Karen Bradley
Image: PA Wire/PA Images
NORTHERN IRELAND SECRETARY Karen Bradly has defended her role in a meeting yesterday with the main political parties in the North which was described as a "waste of time". 
The meeting held yesterday was intended to brief the parties on the Northern Ireland (Executive Formation and Exercise of Functions) Bill, which is intended to allow time and space for political parties to agree a return to power-sharing government.
However, politicians were highly critical of the meeting afterwards, with SDLP leader Colum Eastwood stating: 
"Today is an embarrassing day for the Secretary of State. Quite simply, it is not her job to wait for a 'consensus', her job, alongside the Tánaiste, is to kick-start the talks process."
Eastwood added that he should have stayed at home in Derry, rather than attend the meeting which he said was a "waste of time". 
Meanwhile, UUP leader Robin Swann added that the briefing was "badly advised". 
Speaking at a press conference after a meeting of the British-Irish Intergovernmental Conference which took place in Iveagh House in Dublin today, she said she had "limited time" available to spend in Northern Ireland yesterday. 
However, she said it was important she gave the leadership of the political parties an opportunity to discuss the Bill, which is now an Act of parliament.
The important thing is she works constructively with the parties, she said, adding:
"This isn't about grandstanding or soundbites or anything else, this is about how we work together."
Having given the leaders an opportunity to "have their say" it is now time to build on that, and get back in the room so that the leaders of the parties in Northern Ireland can do the right thing by the people who elected them, she added.
At today's conference, the Irish Government was represented by Tánaiste Simon Coveney and Justice Minister Charlie Flanagan.
The UK Government was represented by Minister for the Cabinet Office, David Lidington MP and Secretary of State for Northern Ireland, Karen Bradley MP.
Bradley said people often say that getting power-sharing back up and running is as "easy as calling talks and everything will be fine", however, she said all sides must be "realistic" and work together to rebuild trust. 
She told reporters today that it will be a "difficult road" but there is no alternative other than the restoration of power-sharing in Stormont.
The meeting today discussed the effective operation of the institutions of the Good Friday/Belfast Agreement, North/South security co-operation as well as bilateral co-operation between the British and Irish Governments.
Coveney said there is a shared determination of both governments to get all of the institutions of the Good Friday Agreement operating effectively again as soon as possible.
Flanagan said the conference was an opportunity to discuss shared security concerns in relation to the threat from paramilitaries who continue to reject the Good Friday Agreement. 
He said both governments would work together to put paramilitary groups "out of business" and "behind bars".