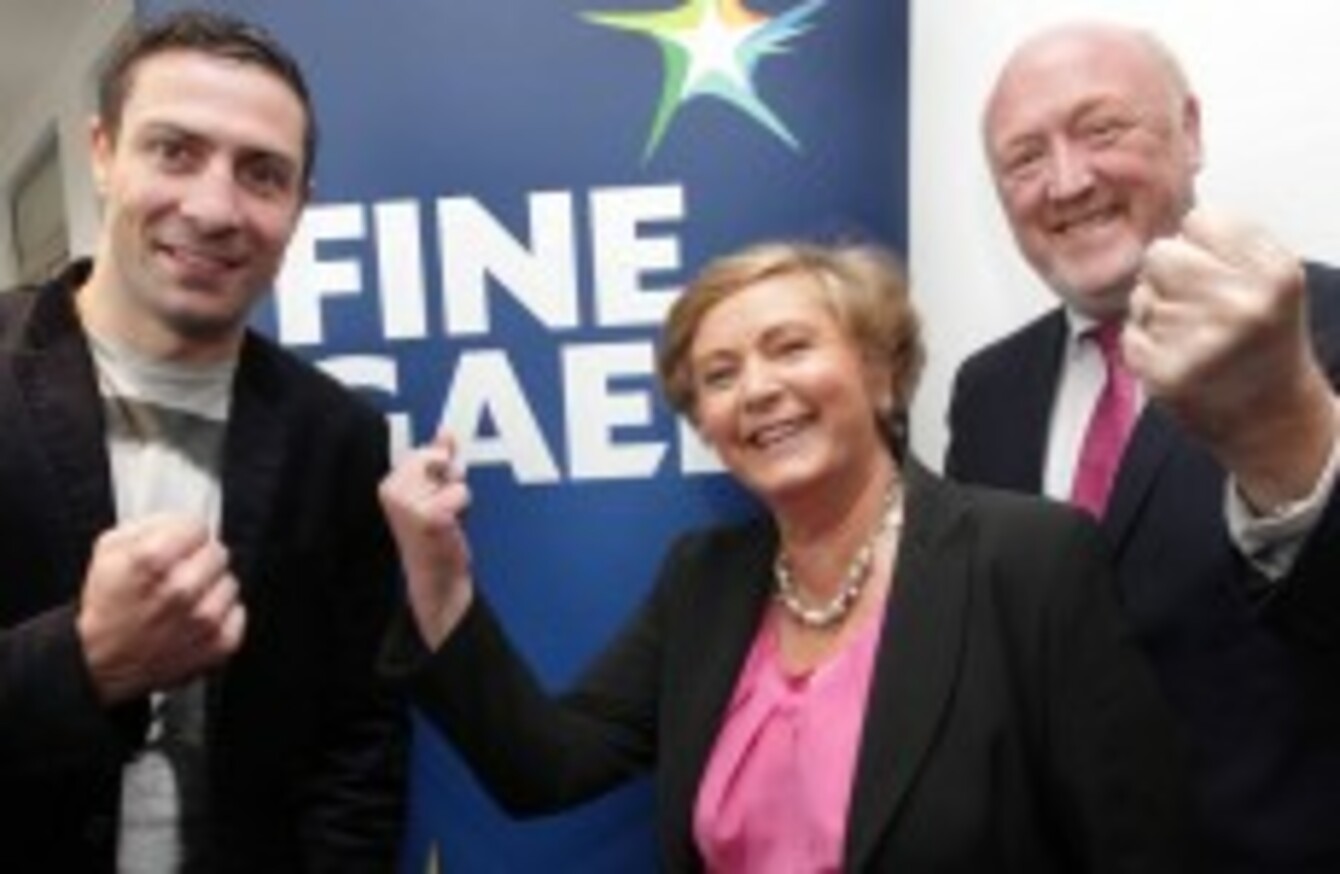 Egan with the Minister for Children and Dublin Mid West TD Frances Fitzgerald and Fine Gael TD Derek Keating
Image: Mark Stedman/Photocall Ireland
Egan with the Minister for Children and Dublin Mid West TD Frances Fitzgerald and Fine Gael TD Derek Keating
Image: Mark Stedman/Photocall Ireland
Updated 9.15am
KENNETH EGAN WON'T be relying on his celebrity status to win votes in this year's local elections, he has said.
The former Olympian has said he intends to canvas in his Clondalkin area in the run-up to the elections, "listening to people and talking to people".
"I will do me damnest to get this seat," the "Keeping it Real" candidate said, dismissing suggestions that he is a 'celebrity candidate'.
Speaking to reporters yesterday after his announcement that he will run as a Fine Gael candidate in the Clondalkin Local Electoral Area, he said that he doesn't expect the reaction from the public to be completely positive.
"I'll probably get a few f-offs," he said, "but that's part of it."
"I'm not going to rely on me name to get me over the line"
Egan will be running alongside councillor Emer Higgins on the Fine Gael ticket in the local election.
The two will be up against Labour candidates Breeda Bonner and Ken Kinsella, Fianna Fáil's Trevor Gilligan, Sinn Féin's Eoin Ó Broin and Jonathan Graham, Workers Party candidate Lorraine Hennessy, and Independent Francis Timmons, with a total of eight seats available.
Kenny-mania
The boxer also stressed that he does not want to be called "Kenny".
"I've always been known as Kenneth – that's what me mam calls me," he said, adding that the nickname stuck after "Kenny-mania" that ensued after he returned from the Olympics in 2008.
Originally published 7.05am.