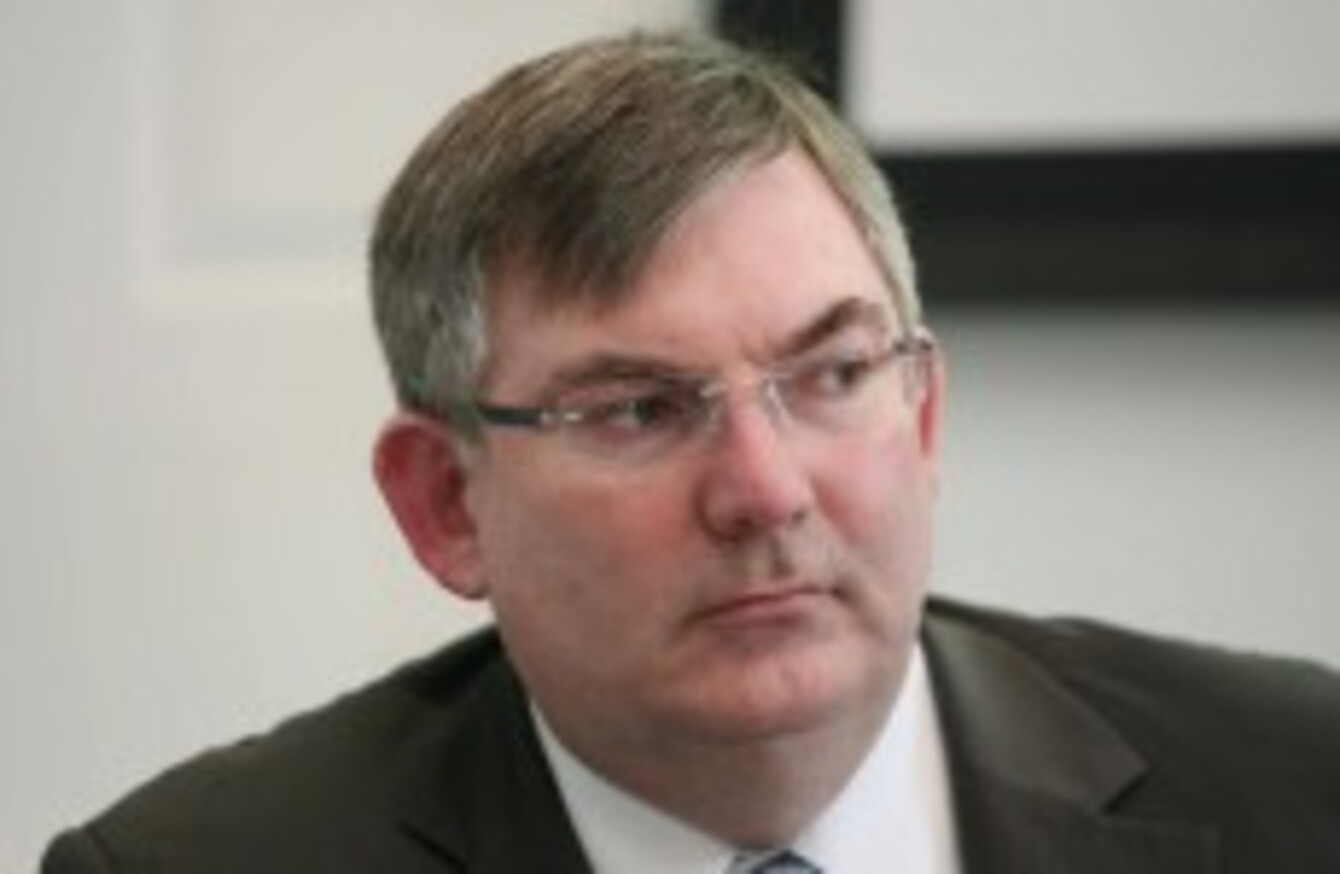 Image: Photocall Ireland
Image: Photocall Ireland
OUTGOING SECRETARY-General of the Department of Finance Kevin Cardiff could still land a post at the European Court of Auditors despite failing in his bid to be nominated to the organisation this evening.
Cardiff lost the vote at the European Parliament's Committee on Budgetary Control by just one vote.
However, MEP Pronsias De Rossa said that the committee's rapporteur is preparing a report recommending Cardiff's appointment, despite the vote.
De Rossa said in a statement this evening:
I have spoken to the Rapporteur who is preparing the report for Parliament and she has informed me that she will be recommending acceptance of his nomination and that she regards the vote as not an accurate reflection of the hearing itself.
Her report will now go forward to the parliamentary groups for further debate on Cardiff's appointment.
No Irish MEPs are on the committee involved today, but as non-members are permitted to pose questions to candidates, six of the 12 Irish MEPs participated in the hearing.
Labour MEP Nessa Childers, who has been criticised with the Labour Party for expressing her reservations over his appointment, told TheJournal.ie this evening that although this is "not a good situation" for Cardiff or for Ireland, it is good for European democracy, as it's about the role of MEPs. She said the situation shows that MEPs have a separate mandate to members of the Irish government.
The issue of Cardiff's appointment will go to the Socialist and EPP groups for their consideration and debate, and will be subject to a final vote by the whole European Parliament next month during its plenary session in Strasbourg.
Although Childers suggested that traditionally MEPs respect the vote of the committees, De Rossa said that the parliament "often reverses committee decisions which don't reflect the broad consensus of the parliament".
In his statement this evening, De Rossa said he would "do everything he can to ensure that that parliament supports [Cardiff]".
Tomorrow marks the closing date of applications for Cardiff's position as Secretary-General of the Department of Finance.